Monaco, a luxurious Mediterranean city-state renowned for being home to some of the world's wealthiest moguls, will soon boast the world's most expensive penthouse, a residence expected to fetch app. €300million ($387 Million) when it goes on the market next year.
The penthouse will be housed inside Monaco's tallest building, Tour Odeon, a double-skyscraper standing 170 metres tall. Tour Odeon is due to be completed in July 2014 and will feature 259 units, including 73 private luxury residencies, two 1,200-square metre Sky Duplexes and the five-floor, 3,300-square metre Sky Penthouse.
The world's current most expensive penthouse is a $212 million flat in London's One Hyde Park.
One of the Tour Odeon penthouse's most talked about features is its spacious outdoor area and private circular infinity pool that can be entered via a water slide. The five-storey penthouse features interiors inspired by the French Belle Époque era, which is captured in the stencilled floors, marble, slate and earthy colour palette that reflects the surrounding landscape of the Ligurian Sea.
Practical while still exuding elegance, the penthouse features top-notch fittings and finishes. Advanced appliances have been installed in the fully equipped bathroom and kitchen and and the entire penthouse offers a centralised home automation system. Sculpturally-inspired light fittings hang in formal areas and throughout the penthouse's private lobby while 360-degree views of the south of France just add to the incredible opulence of the space.
The city of Monaco's real estate is estimated to be of an average of fifty thousand euros per square metre and Tour Odeon will be the first skyscraper built in Monaco since the late 1980s when high-rise construction in the city was banned due to a coastal preference for polder expansion. The ban was lifted in 2008 and construction began on Tour Odeon in 2009.
While Monaco's coastline is made up of mainly small, flat buildings, architect Alexander Giraldi recognised the importance of high-density living and designed the mixed-use towers with a focus on residents' enjoyment and lifestyle. In addition to residences, the tower offers retail, office and a business centre space.
While there have been concerns that the towers will cast shadows over the Europeancityscape, others argue the buildings will bring a much needed contemporary flair to Monaco's coastline.
European design agency Alberto Pinto has been tasked with creating interiors that exude "exceptional elegance and comfort," while architect Jean Mus has been chosen to complete thelandscape.
It is not only Tour Odeon's penthouse that will benefit from panoramic views, as each apartment throughout the building features floor to ceiling windows and expansive private terraces. Natural light is abundant and the interiors have a timeless and elegant feel.
Pools are a prominent feature throughout the structure with Tour Odeon offering an extensive wellness centre, a hammam (Turkish bath), Russian bath, private spa suites and multiple pool options.
Encouraging an entrepreneurial lifestyle, the building will include a state-of-the-art business centre, which will serve as professional space for residents who opt to work from home.
Each apartment features an integrated touch screen that can be used to organise housekeeping, dry cleaning, valet and car washing service while a full-time concierge, private chauffeured limousines and a cinema are also on offer.
Excavation and demolition work on Tour Odeon began in December 2009, with completion expected by July 2014.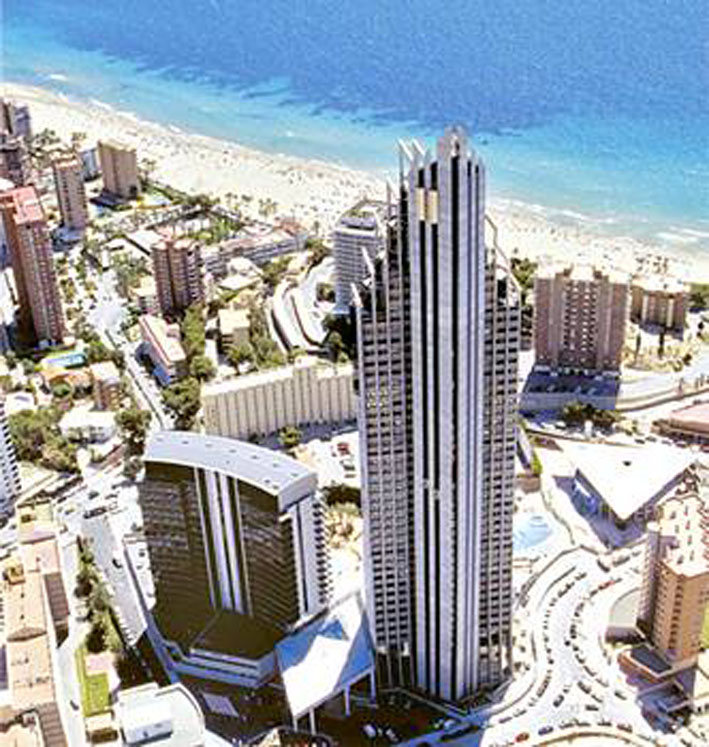 Upon completion it will be the second-tallest tower on the Mediterranean coastline, trailing only the 186-metre Gran Hotel Bali in Spain.
Best Regards-M.f.g-Saludos-M.v.h.
stefan.katafai or agent4stars.com
"A man who stops advertising to save money is like
a man who stops a clock to save time." – Henry Ford