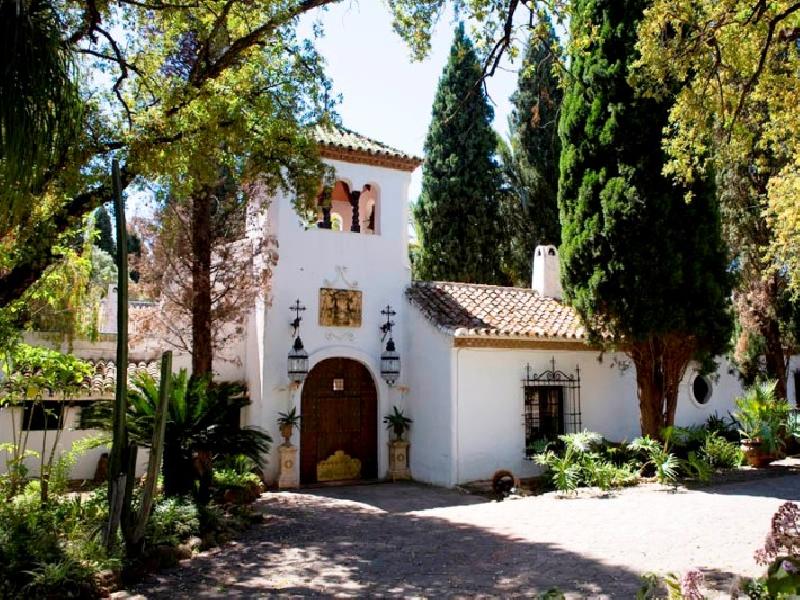 Historic Finca with 2000m2 build Cortijo for sale near Estepona town,more than 650.000m2 land.Permission to build more.
The farm has an area of ​​650,000 m2 ( 65 acres )  and has several buildings , but the main one is " The cottage " with a surface of nearly 2000 m2.
Gates and doors from India, columns and sculptures from Roman times, stained glass, bells ,antique lamps , multitude of sources and author fireplaces in all rooms.
Trees on the farm ( Robles , Encinas, Pinos , Cork , apricots , mangoes , etc. ..)  multitude of palm trees surrounding the main house and its central courtyard , and also has several private wells that guarantee water permanently.
The cottage is located in a place with full privacy.
The villa is arranged around a large Andalusian courtyard , 1 independent apartment and 6 double bedrooms, two kitchens , two lounges and a dining room. It can accommodate up to 15 people . All rooms are air conditioned with air conditioning and fireplace, a TV , bed , bathroom with towels and toiletries, and all have access to the patio and gardens. In addition the Villa has a beautiful bell tower , a kennel , a laundry room , various store rooms and tooling.
Recreational facilities are comprised of terraces , a barbecue, a 25 meter pool , jacuzzi , sauna , extensive landscaped gardens to stroll and admire the lush nature, organic gardening and orchards , plus 65 hectares of ecological farm land and  trails which are ready to be discovered .
Master bedroom with access from the living room has a fireplace, dressing room, bathroom, balcony and terrace with access to the garden (78m2).