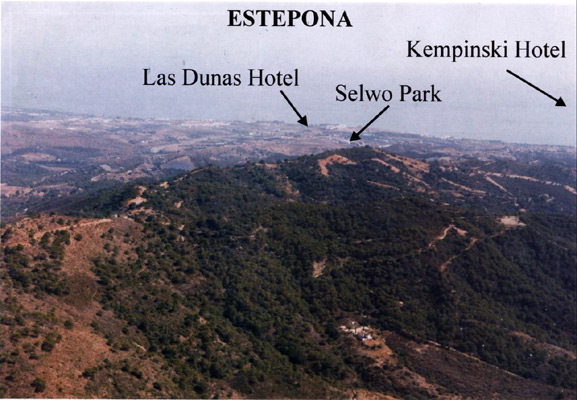 At the present time the accepted zonings are for Hotels, Farming, Rural Tourism, Sports Facilities, Schools, Universities, Hotels, Hospitals, Clinics, Mining, Cattle and Camping, Nature and Recreational and Refuge etc.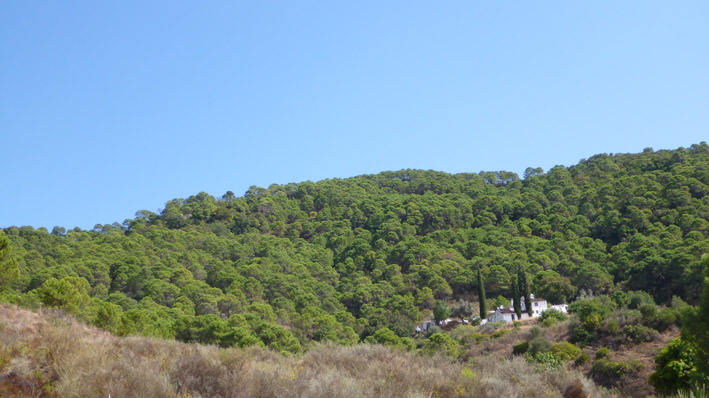 Main house surrounded by trees.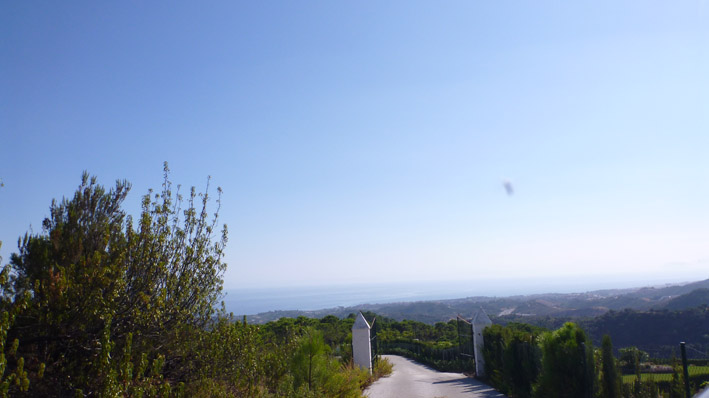 The road access is good, here you look back at the entry to the plot, you could build a Rural hotel permission 2-3 years
5min drive to the sea.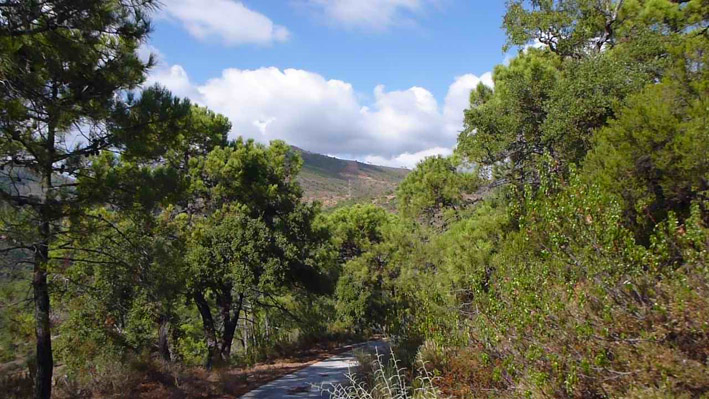 Road leading down to the house is good.Impressive 1km drive to get there.
Luxury Villa development, Monte Mayor is visible from the plot.On the following hills you La Zagaleta one of
Europe's most expensive luxury villa developments.A 6000m2 plot of land easily costs €2million there.
The land in total occupies some  app. 630,000 m2  and can been divided into 4 fincas if desired.
Creating:
Finca 1            450,800m2 –  With old House    asking price    €8.000.000
Finca 2              95,000m2 –   Eagles Nest            asking price       €1.995.000
Finca 3              71,800m2 –    Ampitheatre          asking price       €1.495.000
Finca 4              16,500m2 –   Camino Beatriz    asking price          €250.000
It should be noted that the majority of the land has the benefit of both water and electricity.
The property is an entire mountain top with a road going round the perimeter.
Electricity
The property is connected to the mains electricity supply.
Water
Permission has been granted for a large water deposit to be constructed near this plot. Right of way to the river will be granted. The entire estate has access to 40,000 cubic metres from the river per annum.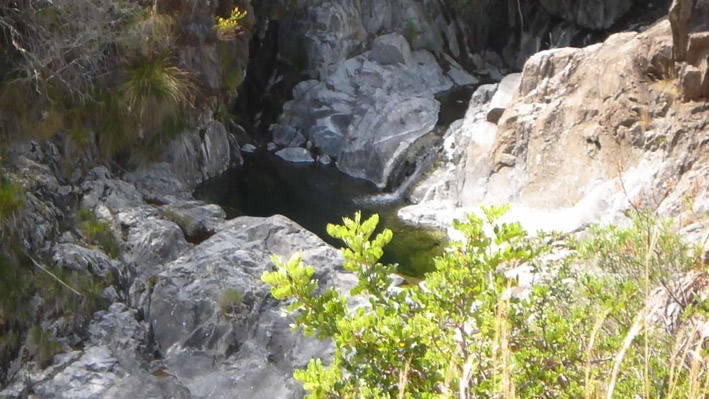 Plenty of water access to wells o the plot.
Wildlife
The property has goats,eagles, wild boar, partridge, hawks, deer, mongoose, foxes, and pigeon.
Views
Many parts of this plot have outstanding views from Gibraltar to Puerto Banus.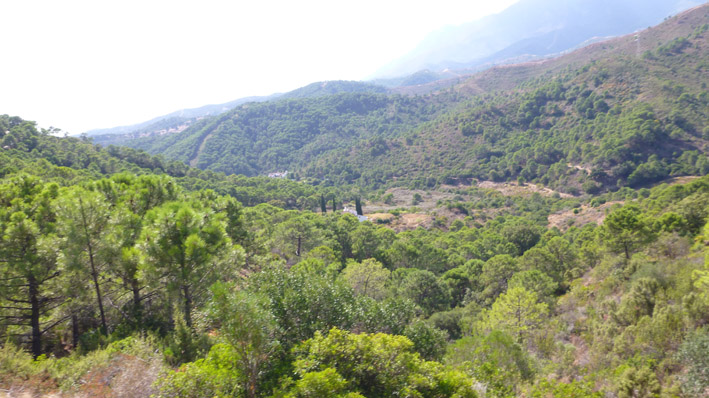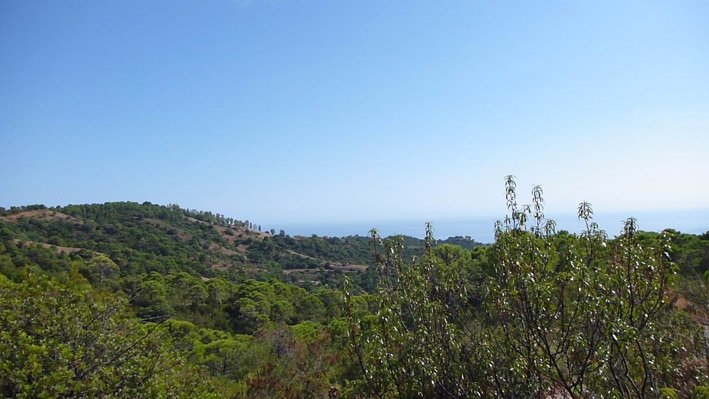 View from plot Hilltop infront is part of the land.
Best Regards