Spain 2nd  Destination Worldwide for Real Estate Investment Funds.South of Spain is now on the radar.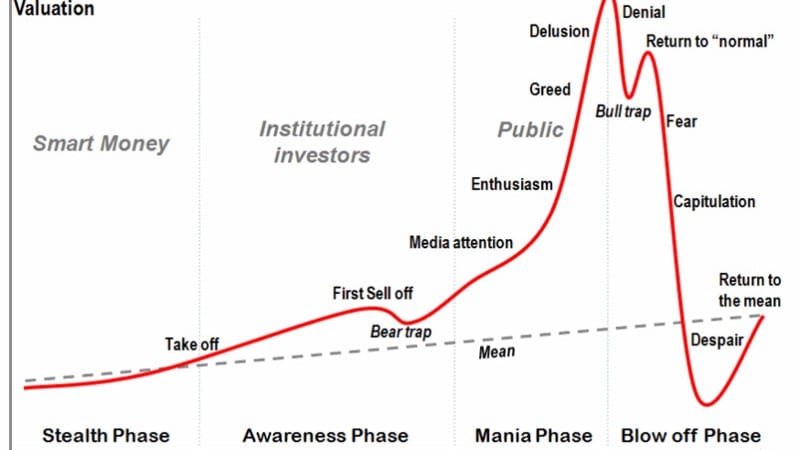 Spain is now past the despair phase  the above circle will repeat itself.
Major investments funds like Blackstone, Goldman Sachs, George Soros Quantum Strategic Partners, managed by Soros Fund Management, John  Paulson Paulson & Co  have since  the real estate crisis started  been investing in Spain mainly in commercial real estate and chunks  of bad debt in  Madrid and Barcelona.
Spanish investors also include the Spanish Billionaires Amancio Ortega, Isak Andic,Manuel Jové ,Juan Roig and companies  include Grupo Lar, a privately held Spanish developer, and Fortress Investment Group LLC. (FIG).
28 Nov 2014: Billionaire Carlos Slim company Grupo Carso is now largest investor in Spanish builder FCC. .Koplowitz will lose control over the building group she inherited from her father.Slim stepped in after talks between Koplowitz and George Soros broke down.
22 Jan 2015
Morgan Stanley Real Estate Investing fund plans to acquire between 3,000 and 8,000 apartments and homes in Spain (Reuters)
Large investments in Spain are possible and safe, its possible to invest Billions in Spain and the outlook is one of the most interesting WORLDWIDE.
The heat map for investments are now focusing on the Coastal areas of Spain, Spain is Europe´s  leading  Sun and Sea holiday destination.It is the first European destination for tourist arrivals (Eurostat) and the first destination in the world for holiday tourism.60.7 million tourists visited Spain in 2013..
Tourist density in Coastal areas like Balearic /Canary islands Marbella and Costa del Sol are much higher.Many (Northern) Europeans are keen investors and end users as they seek the sun.Marbella and Costa del Sol have 326 sunny days a year and visitors all year.Its one of the planets most cosmopolitan Coastal areas
Spain – Second Destination Worldwide for Real Estate Investment Funds
According to a recent real estate investment study carried out by KPMG, based on the opinions of around fifty investment fund heads surveyed who invest in the European market, Spain is the second country with the best real estate investment opportunities for these funds. 71% of the respondents viewed Germany as the principal destination most interesting for investment, followed by Spain (45%), the United Kingdom (42%) and France (29%), with offices and shopping centres being the properties most in demand.
In the opinion of the investors surveyed, Spain thus joins the group of the most important countries in Europe. Javier López Torres, partner in charge of real estate for KPMG in Spain, said: "the greater economic stability, the improved access to financing, and the capital market development, have created the optimal conditions for investors to regain confidence in the real estate sector and to make decisions to ensure returns". And, director of real estate corporate finance for KPMG in Spain, Borja Goday, said: "it is the ideal time for investors to diversify their portfolios with real estate assets and reduce their exposure to traditional portfolios which include only stocks and bonds".
Among the conclusions drawn from the report include:
– investors are optimistic about increasing their exposure to real estate assets and 81% showed interest in doing so. This trend will be supported by the increase in economic stability and access to finance, driven by the improvement in the capital market. As proof of this, 90% of those questioned agreed that the most important European markets will continue to be the focus of investment in the next five years.
– investors are now more willing to take full advantage of undervalued or distressed assets, as confidence in the global economy is restored. 42% of the survey's participants are focusing on opportunistic strategies as the best opportunity for investing, compared with 32% who said the same thing last year.
– on the type of assets in which the investors are interested, the spectrum has expanded but offices remain the most requested type, and first choice when it comes to investing for 81% of the investors surveyed.
Foreign investors have been flocking to Spain in search of bargains as the country emerges from a prolonged recession, and the battered real estate sector in particular is attracting funds after prices slumped around 40 percent since 2007.
Hispania, a vehicle which will be managed by Spanish investment firm Azora, aims to raise 500 million euros in total through its Madrid flotation, which it will then use to invest mainly in residential property, offices and hotels in Spain.
It is aiming for returns of over 15 percent a year for investors, according to a prospectus filed with Madrid's stock exchange.
Real estate investment trusts (REITs), or SOCIMIs in Spanish – listed vehicles that usually invest in income producing assets – are only just taking off in Spain, where the government has had to introduce new rules and shake up the rental market.
But they are common in other regions such as the United States.
Stefan Katafai offer help to identify the best areas to invest in Costa del Sol, South of Spain  for large funds and wealthy private individuals.
There are excellent opportunities to buy new finished and unfinished developments mostly townhouses,  apartment block.But also Hotels, Commercial  Property and  Villas.
The window of  opportunity is the next 5 years but the early investor will have the first mover advantage, its important with local help and expertise.
The opportunity is simply in price increase.The job is to improve assets and resell.I can help with both..
I will advise against certain areas, unless you get the asset at 80-90% discount.Which is possible in a few cases.
The opportunity is not in fixed income.Most businesses  have gone through a tough time, so the fixed returns are not impressive today, but this can and will change.You will not be able to access the best deals easy.As there is a lot of politics involved with releasing the best assets at good prices.
I work with the the Coast´s ONLY investment fund.I deal with experts in each field (legal and mortgage) and only rely on people with long track records.I have been in Costa del Sol myself since 1989.Via the fund i will be able to buy assets, that are just outside the funds mandate of +80% discount.
Our Spanish based team have significant experience in assessing, evaluating and acquiring non-performing loans throughout Europe and we have built up a local network and platform to be able to source, manage and realize investments with underlying collateral orientated primarily towards the international tourist and holiday home market.
Our investment scope covers the entire Spanish Mediterranean coastal residential market including the islands. With our operating base in Marbella we will initially focus investment in Andalucia but will soon expand to cover the whole coast.
In terms of type and areas our focus is primarily completed, semi-constructed developments and land for residential use. Commercial use properties and hotels is not our primary focus at this time, however being the only interlocutor at this moment for the Spanish coastal sector we are receiving several portfolios that include all type of property.
We already have a team in place with operational offices covering all financial structure, real estate management, etc.
Our structure is flexible to the point to be able to structure SPV, Sub funds, manage account structures, to suit the necessities of the co investor, partner, or client.
"Given the sheer amount of product available, I  foresee a huge amount of bank-owned real estate and non-performing loan portfolios being sold in coming months."
[gravityform id="1″ name="Contact Form"]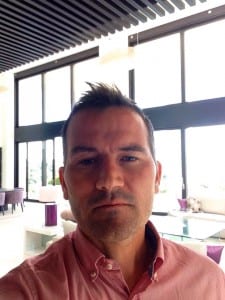 Best Regards
Stefan Katafai
+34 637 97 37 42
I represent very wealthy Buyers and Sellers.