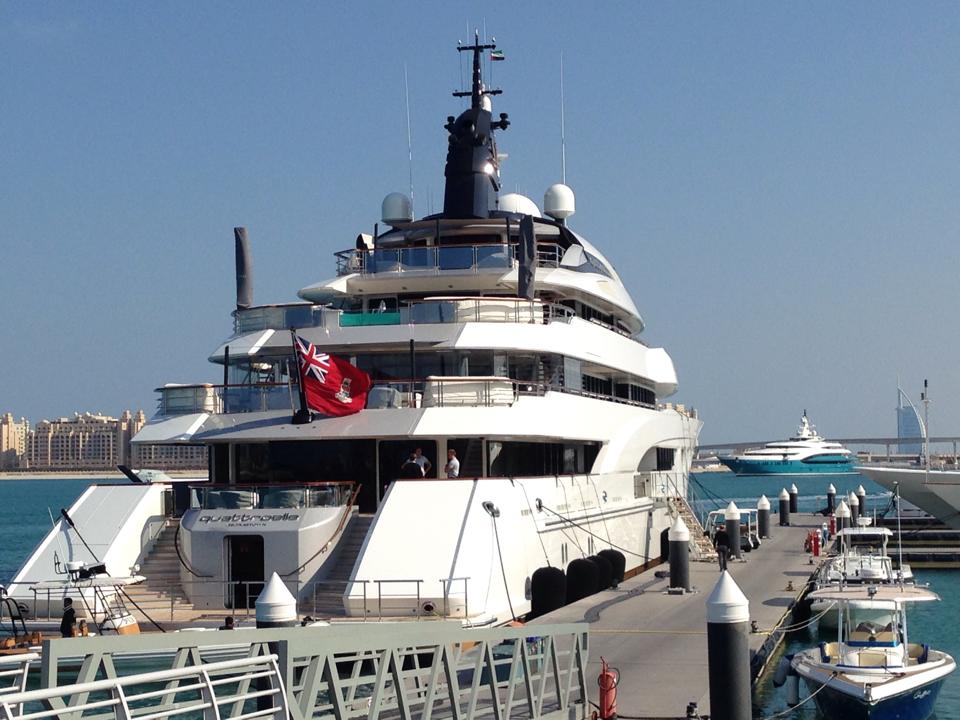 Super yacht "Quattroelle" arrived in Dubai´s "International Marine Club" note Super yacht "Sunray" and "Burj al Arab" in the back ground
 Photos courtesy of Dan Evans
Love, life, liberty and luxury are the four "Ls" the owner had in mind when he commissioned Quattroelle (4 L´s).Quattroelle has a gymnasium designed by Usain Bolt, a spa  with hairdressing salon, a massage room and several pools.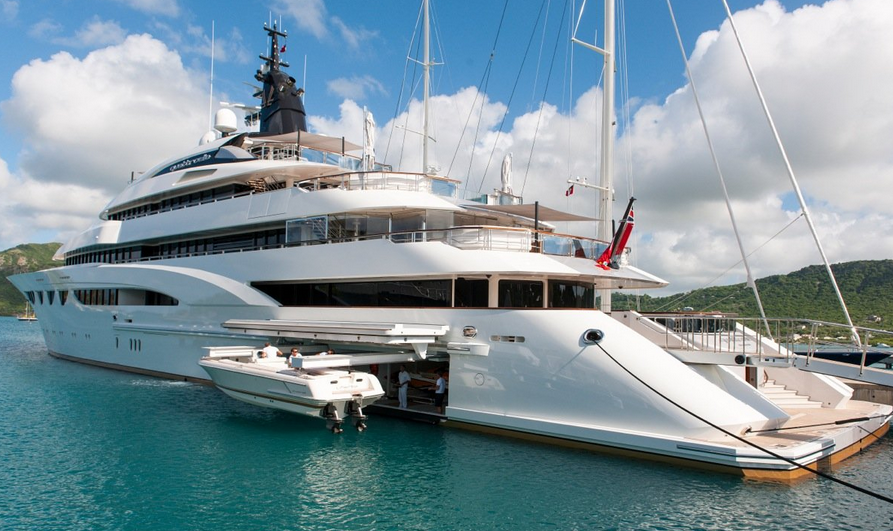 288 Ft. (88m) super yacht Quattroelle  build by Lürssen and  launched as project Bellissimo in 2012 have already found a new owner 2nd owner.
Quattroelle now belong to Family of  Sheikh Mohammed Bin Rashid Al Maktoum of Dubai.
Captain Paul Bell  have overseen the build of  Quattroelle along with Moran yachts.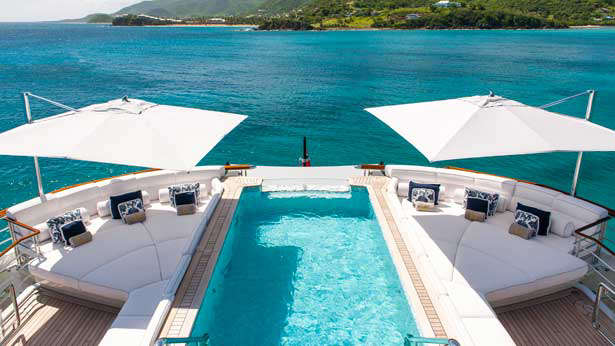 Nuvolari-Lenard Designed  the interior and exterior of Quattroelle, the yacht can accommodate 16 guests  and staff in 8 staterooms.The yacht has a crew of 29.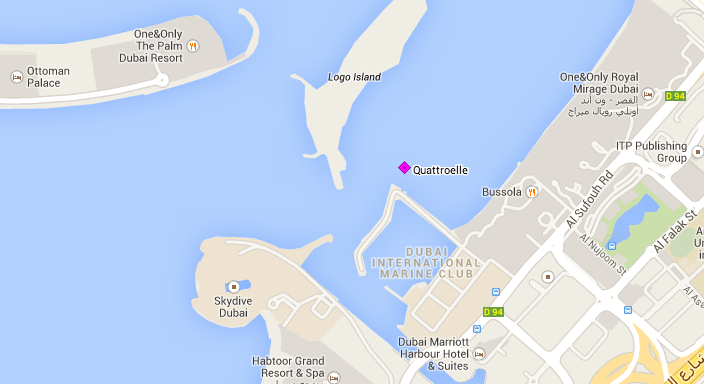 Quattroelle  could have a name change soon. Quattroelle  Sold for an undisclosed price.