Exclusive Villa to rent in Rio de Janeiro – Brazil
Price 350 000 Euros  

June 13, 2014

 till 

July 14, 2014

 world cup period in Brazil.

Built in 1885
The original construction in the colonial style made of one block with simple and pure lines was reformed and modernized in 1927 by a new owner then enriched with gracefull balconies and colonnades in the most pure "art deco" style which makes it the only residence in Rio de Janeiro combining both styles with an extreme charm and elegance.
The result makes it today one of the nicest and more pleasant house of Rio de Janeiro, like a little Palace in the middle of a luxurious tropical garden.
The interior decoration is inspired by the new owner's taste associating the pure lines of the Louis XVI style made out of beautiful pieces of furniture and the Napoleon III comfort made out of padded sofas and deep armchairs together with paintings, engravings and pieces of art of the highest standard of quality that can be resumed as the French good taste transported under the tropics.
The entirety reveals a truthfull harmony and an elegance nevevertheless without the least ostentation that only provides well being and sweet atmosphere.
It's only for you to lay down along side of the beautiful and huge swimming pool, or to wake up to the sound of the birds singing to get convinced that you are staying in a little paradise. It seems this house was made for festive ambience and for the pleasure in receiving family and friends.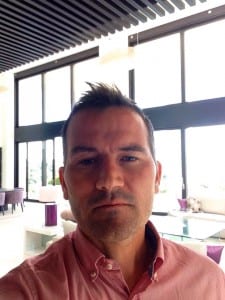 Best Regards
Stefan Katafai
"One man one Word"
+34 637 97 37 42
I represent very wealthy Buyers and Sellers.