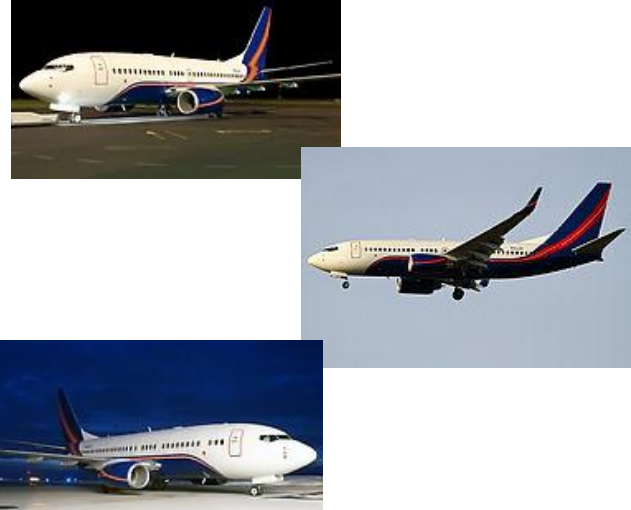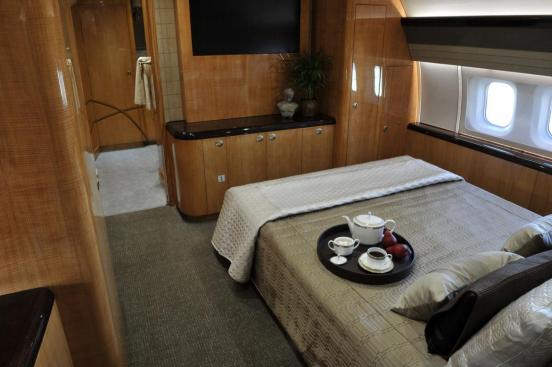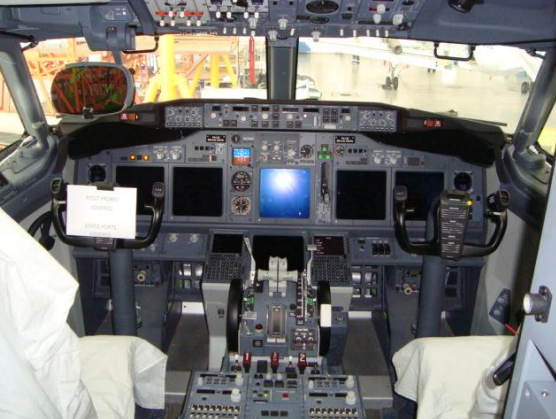 ADDITIONAL EQUIPMENT / FEATURES
VAT paid – Free circulation in the EU
Telelink with FANS
Heated floors
Dual humidity environmental systems
Separate temperature and mood lighting control zones
Two sleeping areas with three lavatories
Air show 4000 system with multiple external cameras
Forward looking camera system for security
PATS auxiliary fuel tanks (Seven tank system) providing 5,925 NM of range
Training available – Remaining warranties transferable
Class III Electronic flight bags
Next Generation Lower Cabin Altitude
Iridium and Aero-H+ SATCOM systems with high speed internet and
wireless LAN system
INTERIOR:
The aircraft has 18 passenger seats, two flight attendant seats, two cockpit jumpseats and two forward berthing crew rest or seating for security personnel. The
entry area of the cabin includes a
crew rest area, two flight
attendant seats, a crew lavatory,
a luxurious passenger lavatory
and the large full service galley
and food preparation area across
from the pantry.
The forward
cabin offers a spacious lounge
area, which is laid out with a right
side conference group with a
four-place divan with two
executive chairs and two hi-lo
tables. On the left side of the
lounge area is a two-place club style seating arrangement with entertainment
cabinet.
At mid-cabin there is a large dining area with six individual executive
seats around a large dining table. There is a full-length credenza on the right side
along with a corner secretary chair. On the aft bulkhead is a 42" flat screen
monitor.
A hallway leads to a private office with two oversized three-place divans.
This office area is super soundproofed and can be used as a conference area, private office or second sleeping area.
A second full size dining or conference table is stored under the divan and comes open with easy motion. This private
office features a credenza with a 21" flat screen monitor on the left side. All of the
monitors are tied to a forward looking camera for security and to advise
passengers of an approaching car or person.
The aft area of the aircraft provides
a private and secure stateroom with a full size bed, wardrobe, humidifier for
environmental comfort and a large 42" monitor on the aft bulkhead. The master
lavatory is complete with large 600 liter water system with a private shower. For
passenger environmental comfort humidifiers are installed in the stateroom and
main cabin. The entire cabin is divided with individualized temperature control
zones so that the environmental system and temperature can be adjusted to
personal preferences. For passenger entertainment and productivity the aircraft
is equipped with triple 12-disk CD changers, triple DVD players, multiple external
cameras, an Airshow 4000 system, Iridium and Aero-H satellite phones, high
speed internet with WiFi, 110 VAC outlets throughout the cabin, and a
printer/scanner/fax machine.
This prestigious, like new Boeing BBJ has logged only 62 hours since
new. This modern, lightweight BBJ offers seating for eighteen
passengers, a full VIP stateroom with private shower and heated
floors, second private sleeping area, seven long range fuel tanks
providing a range of just under 6,000 NM and incorporates the highly
desired the lower cabin altitude modification and individual
environmental control zones for greater passenger comfort.
A significant added value of this like new BBJ is the VAT is paid and the
aircraft has free circulation in the EU – a $20+ million USD advantage.
This BBJ includes crew training and remaining warranties will be
transferred to the buyer.
Best Regards
"A man who stops advertising to save money is like
a man who stops a clock to save time." – Henry Ford