I just came up with a crazy idea  to put together a course that teaches my secret "method" 
How to reach the super rich and to cut through the marketing fog.
Stefan Katafai founder of  "Agent4stars.com – The Billionaires Club"  will teach you how to reach the super rich.
Do you fear that you will end up in a business that dont motivate you or make you rich?
Work with me and be self employed and  rich and do what you really like.Surround yourself with interesting people and sell exciting expensive products.
I can teach you, to reach the super rich people with serious cash to spend.If you are from a wealthy neighborhood or from a wealthy family you  obviously have a head start, i will teach you how to use your contacts for the benefit of all.
In any case before i create this course, i want to make sure i really cover everything.
So can you help me and tell me what is your challenge when you try to contact the super rich ?
Join our community of well connected business people, who daily interact with multi Millionaires and Billionaires.
We  will work together and make you rich.
I will show you the Products to sell and how to  reach the right people.
We analyse the 1% of the population.
What are the super rich needs and desires.We have to offer the things that really catch the super rich interest.
I will give you answers to important questions.
Also we have to think , who is more motivated in spending money on investments and expensive luxury purchases?
What  is tempting to the young and new rich ?
What is tempting to the old money.Billionaire families that have been rich for generations?
What is tempting  to the wealthy individuals,  institutions and large companies?
Who are the right people to contact in large cooperations?
Learn how to get to the Super wealthy end buyers  without a lot of middlemen.
Make your own "money machine"
Most people think about borrowing money to start your own business, i will teach you have to make money now, which offers will make you money now and quickly, create a big payday on demand?
As a bonus i will introduce a few super motivated sales people  to some of the "quite private sale items"  for Billionaires, and offer to share my commission with you,  when we get a sale together.
This course is for people of all ages, but your need to be willing to take time out and learn.
Sign up by email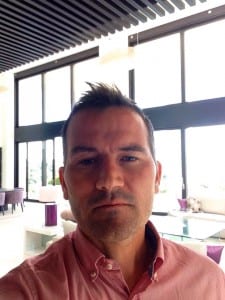 Best Regards
I represent very wealthy Buyers and Sellers.