Beverly Hills home for sale $85 million owners Bruce Makowsky & Kathy Van Zeeland.
 Build for the Billionaires.Ready made homes are in high demand.
Los Angeles home sale prices are breaking local records with the sale this year of the Fleur de Lys estate at $88.3 million, or $102 million if one counts the furnishings and artwork.
 2,500-bottle wine room with glass walls on two sides comes stocked with Dom Perignon Champagne and varietal wines. The Dom Perignon logo door handles were custom-crafted in bronze and cost $50,000.
 James Bond, James Dean and Muhammad Ali motifs
Replica of Dean's motorcycle and car collection display space.
 18-seat tiered theater with a 14-foot-wide screen, Runco projection and  surround sound.
The master bedroom, adorned with a $40,000 Lalique crystal vase, has a travertine fireplace and head-on views of downtown Los Angeles that are reflected by mirrors throughout the suite. An espresso machine and a refrigerator are hidden in the walls.
The two master closets looks like high-end showrooms – hers illuminated by square crystal sconces, his outfitted with a pair of antique pistols.
The skylighted master bathroom has a custom-made tub that measures nine by six feet.  Just outside, there's a 14-person infinity spa with a swim jet for private workouts.
There are seven bedrooms and 15 bathrooms.
 The lower level has a  candy wall which cost $200,000 to create.
 Museum-like garage. A turntable spins the automobiles into viewing position.
A 007-themed tequila bar looks onto three 90-inch high-definition televisions that bring in the views from the roof of the house as a sort of faux window.  A chromed 50-caliber Ma Deuce machine gun sits on display.
 A game area with a glass pool table and a football table. A glass-walled fully equipped gym with a larger-than-life depiction of Ali and rubber flooring is along the other side of the room.
This is Makowsky's sixth house project since moving from New York to L.A. several years ago to "retire." But the $85-million custom home will not be the crowning achievement of his retirement. A home twice the size of this one is already in the works in Bel-Air.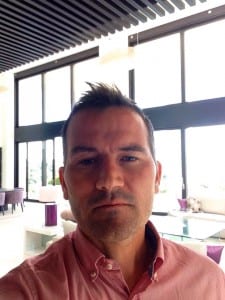 Best Regards
I represent very wealthy Buyers and Sellers.