Billionaire Vladimir Evtushenkov, who controls Bashneft, was placed under house arrest on Sept. 16 on suspicion of money laundering, making him the richest Russian to face criminal charges since Mikhail Khodorkovsky.
A Moscow court on ordered Sistema's billionaire chairman Vladimir Yevtushenkov to remain under house arrest until Nov. 16, rejecting his appeal of the restrictions.
Investigators had asked that the businessman be allowed to leave his home and walk to and from work, news agency TASS reported, but the court turned down the request.
Yevtushenkov was put under house arrest on suspicion of money laundering in Sistema's acquisition of an 87 percent stake in oil producer Bashneft. Investigators consider Yevtushenkov directly responsible for organizing the illegal sale of Bashneft shares in 2009, Interfax reported, citing court documents.
Sistema's shares fell 5 percent on the news that Yevtushenkov's appeal was denied.
The money laundering charges have been widely viewed as the prelude to an attempted takeover of Bashneft, a mid-sized oil firm that has doubled its profits over the past four years to $1.5 billion. Suspicions have centered on state-owned oil giant Rosneft, which denies having designs on Bashneft.
Yevtushenkov was not present at the hearing Thursday, just as he was absent at a hearing the day before.. The reasons for his absence are unknown.
"You can't rule out other oligarchs who acquired assets being asked to 'compensate' the country for its losses," Yevgeny Minchenko, head of the Moscow-based International Institute for Political Expertise, said by phone. "Some more assets could come under question, though not big ones."
Putin said that while he doesn't plan to give any orders to investigators, he hopes that the Bashneft case can be resolved outside of the criminal justice system.He was answering a question about a lawsuit to return regional oil producer OAO Bashneft (BANE) to state ownership that has led to the arrest of its billionaire owner.
Billionaire's house arrest sends stocks crashing.
Russian President Vladimir Putin sought to assuage investors concerned about potential limits on capital flow and the growing role of the state in a sanction-hit economy that's teetering on the brink of recession.
Putin pledged at an investment forum in Moscow  that there wouldn't be a "mass review" of state asset sales, while saying he won't intervene in individual cases. He was answering a question about a lawsuit to return regional oil producer OAO Bashneft to state ownership that has led to the arrest of its billionaire owner.
Russian leaders are confronting nerves in the business community after the country's currency and stocks tumbled this week. Putin joined central bank Chairman Elvira Nabiullina in ruling out measures to hinder the accelerating flow of money from Russia.
The benchmark Micex Index declined 1.8 percent today to the lowest in almost two months in Moscow, while the ruble was little changed. The currency sank 14 percent against the dollar in the three months ended Sept. 30, the worst quarter since 1999 and the biggest drop among global currencies monitored by Bloomberg.
Capital Outflow
Russia, locked in the worst standoff with the U.S. and Europe since the Cold War, is fighting to rein in capital outflows, which are forecast to reach $100 billion this year, compared with $61 billion in 2013, as sanctions prompt investors to sell Russian assets.
Putin ruled out reintroducing any limits on the movement of currency or capital, which were removed in 2006.
"We don't plan to introduce currency restrictions or restrictions on the movement of capital," Putin said at the forum organized by VTB Capital.
His comments echoed Nabiullina, who earlier told the same conference that speculation policy makers are considering limits on capital movements is "absolutely baseless."
The bank is weighing the introduction of temporary capital controls if the flow of money out of the country intensifies significantly, according to two officials with direct knowledge of the discussions.
'
About
Vladimir Evtushenkov, 57, worth estimated £4.1bn he is Russia's eighth-richest man. The source of his wealth is the sprawling telecoms-to-real-estate conglomerate that he controls called Sistema, which he helped set up in 1993. The company floated on the London Stock Exchange last year with a value of £4.3bn. Sistema includes some of the juiciest assets that once belonged to the state in Moscow – the Russian capital's fixed-line telephone network, its principal mobile phone operator MTS (which is now Eastern Europe's biggest), the iconic Children's World department store, thousands of square feet of prime office space and a big insurance company. Sistema also makes microchips and has a foothold in the biotech industry. Married with two children, Evtushenkov is regarded as one of the most erudite oligarchs, and has a doctorate in economics. Like mostoligarchs, he owns a private jet.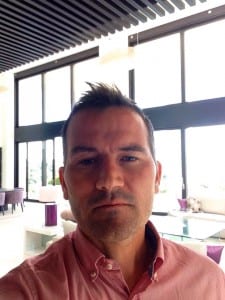 Best Regards