Peter Paul Rubens

Self-portrait, 1623, National Gallery of Australia

Born

Peter Paul Rubens




28 June 1577




Siegen, Westphalia (now Germany)

Died

30 May 1640 (aged 62)




Antwerp, Spanish Netherlands(now Belgium)

Nationality

Flemish

Education

Tobias Verhaecht




Adam van Noort




Otto van Veen

Known for

Painting, Printmaking

Movement

Flemish Baroque




Baroque
Sir Peter Paul Rubens (Dutch pronunciation: [ˈrybəns]; 28 June 1577 – 30 May 1640), was a Flemish Baroque painter, and a proponent of an extravagant Baroque style that emphasised movement, colour, and sensuality. He is well known for his Counter-Reformation altarpieces, portraits, landscapes, and history paintings of mythological and allegorical subjects. In addition to running a large studio in Antwerp that produced paintings popular with nobility and art collectors throughout Europe, Rubens was a classically educated humanist scholar and diplomat who was knighted by both Philip IV, King of Spain, and Charles I, King of England.
Regarding Peter Paul Rubens  art for sale
  5 Rubens paintings for sale.
Please contact me if you wish  to buy or sell.I have the legal mandate to sell Peter Paul Rubens  art –  paintings.
[gravityform id="1″ name="Contact Form" ajax="true"]
Antwerp
In 1608 news came that Rubens's mother was dying. He left immediately for Antwerp, but by the time he arrived she had died. Once home, Rubens decided to stay in the city. His reputation had preceded him, and in 1609 at the age of 33 he was appointed court painter to the rulers of the Netherlands, the Archduke Albert and his wife Isabella.The following year, he married his own Isabella – Isabella Brandt.
Rubens could now afford to buy a grand house in a fashionable part of Antwerp. He built a large studio to accommodate his pupils and assistants (he received far too many commissions to complete them all single-handedly). He designed it himself in an Italian style. He also added a circular sculpture hall, based on the Pantheon, to the house.
Rubens's major business was altarpieces, particularly suitable for an artist who enjoyed working on a grand scale. A diligent and disciplined man, he rose at 4am each day and worked until 5 in the evening before going out riding to keep himself physically fit. While painting, he would have someone read to him from a work of classical literature. An enthusiastic collector of gems, ancient sculpture and coins, and other curiosities (including an Egyptian mummy), Rubens's collection became a well-known attraction for visiting dignitaries.
The diplomat
In 1622 Rubens was commissioned to carry out a huge project in Paris for the notoriously difficult Maria de Medici, widow of King Henry IV of France. Two entire galleries were to be decorated with scenes from the lives of the queen and her late husband. The commission was a fraught one. Maria was awkward and changeable; and her favourite, Cardinal Richelieu, saw Rubens as a political threat. After years of wrangling, the project was abandoned half completed when Maria was banished from court.
In 1625 the plague reached Antwerp. Rubens moved his family to Brussels until the worst of it had passed. They then moved back to Antwerp where, to Rubens's horror, his wife became ill and died, probably of plague. Usually a man who prided himself on his stoicism, Rubens was devastated by the loss of 'one whom I must love and cherish as long as I live'.
Rubens threw himself into his diplomatic work in order to distract himself. He spent several months in England where he carried out several commissions for Charles I who was a passionate collector of art. One of the commissions that Rubens was to carry out for Charles was the decoration of the roof of his new Banqueting House at Whitehall.
Court artist
From the mid-1620s Rubens become increasingly busy with diplomatic duties. Antwerp, in the southern Netherlands, was part of an empire ruled by Catholic Spain. The Protestant northern Netherlands were united under Dutch rule. Both sides hoped to unite the Netherlands under their own regime.
In 1610, a 12 year truce between the Dutch and the Spanish had allowed the Archdukes Albert and Isabella to continue their Catholic rule in peace and stability. In 1621 the truce came to an end and just at this crucial time, the sovereign Archduke Albert died. His consort, Isabella, continued as governor but her situation was a precarious one as Spain, France and England tried to decide who they should ally themselves with, and against whom.
Rubens was called upon to negotiate in France and England on behalf of Isabella as the representative of the Spanish Netherlands. Because painters often had reason to travel to foreign courts, he was well placed to carry out secret or delicate visits without his presence arousing suspicion. He became a close confidante of Isabella and she valued his advice.
In 1624 Rubens was granted a patent of nobility by Isabella's nephew Philip IV and in 1627 she moved him even further up the social scale by making him a 'gentleman of the household'.
Last years
After 18 months abroad, Rubens had had enough of the thankless task of politicking. He returned to Antwerp to see his children and to look after his domestic affairs. He could also dedicate himself entirely to painting. One of his most important patrons in the 1630s was King Philip IV of Spain who commissioned over 80 paintings. 

In 1630, at the age of 53, Rubens married again. To everyone's surprise he did not marry into the nobility, but chose Hélène Fourment, the 16 year-old daughter of a respectable merchant family. Rubens was clearly bowled over by his new wife with whom he had five children, and she figures in numerous portraits, including a version of 'The Judgement of Paris' in which she appears as Venus. 

During his last years Rubens spent increasing amounts of time with his new young family in his country house, the Chateau de Steen. He began to paint more landscapes, often for his own enjoyment, rather than for sale. 

Having suffered painfully from gout for several years, in 1639 a particularly bad attack left Rubens unable to paint and he died a few months later in May 1640.
Expertise:
CORPUS RUBENIANUM
LUDWIG BURCHARD
AN ILLUSTRATED CATALOGUE RAISONNÉ
OF THE W ORK OF PETER PAUL RUBENS
BASED ON THE M ATERIAL ASSEM BLED
BY THE LATE DR LUDW IG BURCHARD
IN TW EN TY-SEV EN PARTS
Venus Refroidie
Author : Peter Paul Rubens
Expertise by Justus Müller Hofstede for sale
Alegoria de Justicia
Author : Peter Paul Rubens
Expertise by  Francisco Gill Tovar for sale
Web link peterpaulrubens.org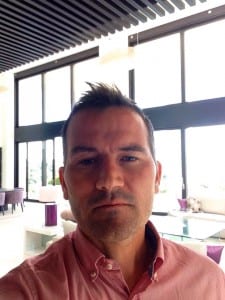 Best Regards
I represent very wealthy Buyers and Sellers.
List of works
The Drunken Hercules c. 1611 Venus, Cupid, Baccchus and Ceres 1612-13 The Judgment of Paris c. 1625 Head Of Medusa The Hermit and the Sleeping Angelica 1626-28 Venus and Adonis c. 1635 Perseus and Andromeda, detail of Pegasus Rape of the Daughters of Leucippus c. 1617 The Last Judgement 1617 Venus at a Mirror c. 1615 The Fall of the Damned c. 1620 Venus at her Toilet c. 1608 The Three Graces 1639 A Forest at Dawn with Deer Hunt The Fall Of Man Four Studies of the Head of a Negro The Conversion of St. Paul, Rubens Cimon And Pero Self Portrait Venus In Fur Coat The Leucippo's daugthers Kidnapping Venus Frigida 1614 King Solomon and the Queen of Sheba 1620 The Consequences of War (detail) 1637-38 Two Satyrs 1618-19 Lion Hunt c. 1621 The Fall of Icarus 1636 The Last Supper Judith with the Head of Holofernes c. 1616 Andromeda The Crucified Christ 1610-11 Self Portrait With Isabella Brant Venus Feast (detail) 1630s Pan and Syrinx 1617-19 The Drunken Silenus 1616-17 Peace and War 2 Perseus Liberating Andromeda 1639-40 Massacre of the Innocents Raising of the Cross 1610 Prometheus Bound 1610-11 The Garden Of Love The Union of Earth and Water c. 1618 The Fall of Phaeton 1605 Leda And The Swan The Education of Marie de' Medici 1622-24 Perseus And Andromeda Samson and Delilah c. 1609 Christ and St. John with Angels After The Flight of Lot, Rubens The Rape of Europa c. 1630 Perseus Freeing Andromeda c. 1622 The Abduction of Ganymede Bacchus 1638-40 Fall Of The Rebel Angels The Rape of the Sabine Women 1635-37 The Landing of Marie de Medicis at Marseilles 1623… Susanna and the Elders 1607-08 Virgin in Adoration before the Christ Child c. 1615 Daniel in the Lion's Den c. 1615 Battle of the Amazons 1618 Romulus and Remus 1615-16 Portrait of Anne of Austria 1621-25 Christ on the Cross between the Two Thieves 1619-20 Portrait of Marchesa Brigida Spinola Doria 1606 Virgin And Child Adored By Angels The Four Continents c. 1615 Bathsheba at the Fountain c. 1635 Laocoon And His Sons Massacre of the Innocents c. 1637 Diana and her Nymphs Surprised by the Fauns (detail… Angelica and the Hermit 1630s Raising of the Cross (detail-1) 1610 Virgin and Child 1620-24 Arrival of Maria of Medici and Henry to Lyon The Straw Hat c. 1625 Virgin and Child Enthroned with Saints c. 1628 An Autumn Landscape with a View of Het Steen c. 1635 Roman Charity 1612 The Ecstasy of St Gregory the Great 1608 Allegory on the Blessings of Peace 1629-30 Mars And Rhea Silvia The Head of Medusa c. 1617 The Landing of Marie de Médicis at Marseilles (detail)… Descent from the Cross (centre panel) 1612-14 Head of a Franciscan Friar Immaculate Conception c. 1628 The Entombment 1611-12 The Elevation Of The Cross The Judgment of Paris c. 1639 Jupiter and Callisto 1613 The Drunken Silenus c. 1620 St George Fighting the Dragon 1606-10 Virgin And Child Rubens, his wife Helena Fourment, and their son Peter… The Resurrection of Christ (centre panel) c. 1611-12 Aeneas And His Family Departing From TroySt. George Slaying the Dragon The Gonzaga Family Worshipping the Holy Trinity 1604… Adoration of the Shepherds c. 1608 Woman with a Mirror c. 1640 The Feast of Herod 1633 The Duke of Buckingham c. 1625 Adoration of the Magi 3 Nymphs and Satyrs 1637-40 Garden Of Love The Lamentation 1614 Julius Caesar The Emperor Charles V The Flagellation Of Christ Hero and Leander (detail) c. 1605 Hippopotamus and Crocodile Hunt 1615-16 The Holy Family with St Anne c. 1630 Assumption Of The Virgin The Fur (`Het Pelsken`) 1630s Peace And War Nicolaas Rubens 1625-26 Susanna and the Elders 1609-10 Return of the Prodigal Son c. 1618 The Garden of Love (detail) Annunciation c. 1628 The Judgment of Paris c. 1636 St Francis of Assisi Receiving the Stigmata c. 1635 Daniel in the Lions' Den (detail) 1613 The Three Crosses c. 1620 Simon and Pero (Roman Charity) c. 1630 Adoration of the Magi 1618-19 The Departure of Lot and his Family from Sodom Adoration of the Magi 1626-29 Night Scene 1616-17 The Judgment of Paris (detail) c. 1639 The Duke of Lerma 1603 Portrait of Maria Serra Pallavicino 1606 Diana Returning from Hunt (detail) c. 1615 Cupid Riding a Dolphin 1636 Triumph of Church over Fury, Discord, and Hate 1628 The Education of the Virgin 1625-26 Helena Fourment 1630-32 Juno and Argus c. 1611 The Discovery of the Child Erichthonius c. 1615 The Incredulity Of St Thomas The Holy Family with Sts Elizabeth and John the Baptist… Portrait of a Young Girl 1615-16 The Prophet Elijah Receiving Bread and Water from an… The Consequences of War 1637-38 The Abduction of Ganymede 1611-12 The Martyrdom of St Livinus 1633 Marie de Medici, Queen of France c. 1622 Rubens In His Garden With Helena Fourment The Lamentation c. 1609 Portrait of a Chambermaid (2) c. 1625 Annunciation 1609-10 St James the Apostle 1612-13 The Village Fete (Flemish Kermis) 1635-38 Venus and Adonis (detail) Portrait of a Boy (Nicholas Rubens) A Night Scene With An Old Lady Holding A Basket And… Descent From The Cross Christ and Mary Magdalene 1618 Annunciation Landscape with a Watering Place Cupid Making His Bow 1614 Boar Hunt 1615-20 The Sacrifice Of Isaac The Death of Seneca 1615 Albert and Nicolaas Rubens 1626-27 The Meeting of Abraham and Melchizedek 1625 Anatomical studies Three nudes Landscape With The Shipwreck Of Aeneas The Four Philosophers 1611-12 Helene Fourment With Two Of Her Children, Claire-Jeanne… Boy with Bird c. 1616 Diana and her Nymphs Surprised by the Fauns (detail… Madonna Adored by Angels (Madonna della Vallicella)… Dance of Italian Villagers c. 1636 The Exchange of Princesses The Last Communion of St Francis 1619 Lamentation (Christ on the Straw) 1617-18 The Raising of the Cross 1620-21 Hero and Leander (2) c. 1605 Chateau De Steen The Fate Spinning Marie's Destiny 1622-25 Ulysses and Nausicaa on the Island of the Phaeacians The Triumph of Victory c. 1614 Cupid And Psyche The Victory of Eucharistic Truth over Heresy c. 1626 The Resurrection of Christ 1611-12 Landscape with the Ruins of Mount Palatine in Rome… Head And Right Hand Of A Woman The Meeting of Marie de Medicis and Henri IV at Lyon… Altarpiece of St Ildefonso (right panel) after 1639 Silenus (or Bacchus) and Satyrs c. 1616 The Crowning of St Catherine 1631Descent from the Cross 1616-17 Bacchanalia The Deposition 1602 Christ at Simon the Pharisee 1618-20 The Holy Family With The Basket Isabella Brandt c. 1626 Bethrotal of St Catherine (sketch) The Marriage of Henri IV of France and Marie de Medicis… Saint Michael subduing Lucifer Portrait of Helena Fourment c. 1630 Landscape with a Rainbow c. 1638 The Happiness of the Regency 1623-25 The Virgin and Child with St Elizabeth and the Infant… The Artist and His First Wife, Isabella Brant, in the… Boreas Abducting Orithyia Landscape with Saint George and the Dragon c. 1630 The Supper At Emmaus The Queen's Reconciliation with Her Son The Equestrian Portrait of the Duke of Lerma The Holy Family with St Elizabeth 1614-15 Small Last Judgement Equestrian Portrait of Giancarlo Doria c. 1606 St Sebastian c. 1614 The Resurrection of Christ (2) 1611-12 Assumption of the Virgin 1626 Self-Portrait 1628-30 The Trinity Adored By The Duke Of Mantua And His Family The Coronation of Marie de' Medici Allegory of Eternity The Entombment (detail) Hercules Crowned by Genii c. 1621 Heraclito, the crying philosopher Assumption of the Virgin (detail-1) 1626 Diana and her Nymphs Surprised by the Fauns 1638-40 Landscape with a Rainbow 1632-35 The Triumph of Truth 1622-25 Drunken Silenus Diana Returning from Hunt c. 1615 The Battle of the Amazons c. 1600 Virgin and Child 2 Entombment Self-Portrait in a Circle of Friends from Mantua Helena Fourment with a Carriage 1639 Old Woman with a Basket of Coal 1618-20 The Road to Calvary 1634-37 Miracles of St Ignatius 1615-20 Garden of Love (detail) c. 1633 The Village Fete (detail) 1635-38 Helena Fourment with her Son Francis 1635 The Apotheosis of Henry IV and the Proclamation of… Deborah Kip and her Children 1629-30 The Adoration Of The Magi The Triumph of Victory (detail) c. 1614 Portrait of a Chambermaid c. 1625 The Miracle Of St Walburga Achille Slays Hector Madonna Enthroned with Child and Saints c. 1628 Portrait Of Isabella Brant A bacchanal Mercury and Argus 1635-38 Assumption of the Virgin c. 1620 The Martyrdom of St. Stephen The Adoration of the Magi (detail-1) 1624 The Mantuan Circle Of Friends Victory and death of the consul Decius Mus at the battle Saint Gregory With Saints Domitilla Maurus And Papianus The Majority of Louis XIII The Last Supper 2 Marie de Medicis as Bellona 1622-25 Portrait of a Woman A Portrait Of A Man As The God Mars St George Slaying The Dragon Lamentation of Christ 1617-18 Farm at Laken c. 1618 The Statue of Ceres 1612-15 Arrival of Maria of Medici and Henry to Lyon (detail) Madonna in Floral Wreath c. 1620 Vision of Ezekiel Helen Fourment in Furs Henry IV Receives the Portrait Descent from the Cross (detail) 1612-14 Allegory of war 1628 Saint Ives of Treguier, Patron of Lawyers, Defender… Portrait of Lady Arundel with her Train 1620 The Council of the Gods, 1622-24 The Massacre Of The Innocents The Triumphal Car of Kallo (sketch) Saint Felix Of Cantalice The Holy Family The Three Graces Adam and Eve The Four Evangelists A nude youth in the pose of the Spinario Descent from the Cross (outside left) 1612-14 The Holy Family with Saint Elizabeth Saint John and… Venus and Adonis 2 Tournament in front of Castle Steen 1635-37 Triumphal Entry of Henry IV into Paris 1627-30 The Lamentation Portrait of a Young Woman 1628-35 Venus and Adonis The Village Fete Duke of Lerma c. 1603 Portrait Of A Man The Karmesse Self-Portrait 1628 Assumption of the Virgin (detail-2) 1626 The Rape Of Ganymede The Coronation of Marie de' Medici 1622-24 The Virgin and Child in a Garland of Flower 1621 Wolf and Fox Hunt ca 1615 Raising of the Cross (detail-2) 1610 Portrait Of Philip Rubens Democritus 1603 The Holy Family with St. Anne The Capture of Juliers 1622-25 The Judgment of Midas Christoffel Plantin Portrait of Nicolas de Respaigne 1616-18 The Stigmatization of St Francis c. 1616 Hero and Leander 2 Landscape with Cows and Wildfowlers c. 1630 Landscape with Cows c. 1636 Cleopatra Portrait Of A Young Man Bust-Length, In A Black Doublet… Portrait of Isabella Brant 2 The Adoration of the Magi 1624 Apollo in the Chariot of the Sun 1621 1625 The Marriage Christ Risen Our Lady with the Saints 1634 Virgin and Child with the Infant St John Raising of the Cross [detail: Sts Eligius and Catherine] The Death of Constantine the Great a modello The Holy Family with Saints Francis and Anne and the… Descent from the Cross [detail: Meeting of Mary and… Peter Paul Rubens And Anthony Van Dyck Mucius Scaevola… Portrait Of A Woman Probably His Wife Christ Triumphant over Sin and Death 1615 1622 Tereus Confronted with the Head of his Son Itylus 1636… Portrait of Princess Margherita Gonzaga Madonna and Child Raising of the Cross [detail: Sts Amand and Walpurgis] The Consequences of War [detail: 1] Portrait of a Lady with a Rosary Artists Sons Albert And Nicholas 1624-1625 Descent from the Cross (left wing) 1612-14 The Feast of Achelo ca 1615 Portrait Of A Man Probably Peter Van Hecke The Martyrdom of St Sebastian The Nativity The Obsequies of Decius Mus Anatomical Study of a Man Reaching Up to the Left The Tribute Money Descent from the Cross (outside right) 1612-14 The Lamentation c 1613 1614 St. Cecilia 1630s Portrait Of A Capuchin Monk, Head And Shoulders, Wearing… Martyrdom of St Thomas The Assumption of Mary 1620-22 Descent from the Cross (right wing) 1612-14 The Fur (Het Pelsken) Centre panel Helena Fourment St. George and the Dragon Modello For St. Gregory With Saints Domitilla, Maurus… The Hunt of Meleager and Atalanta 1628 Susanna and the Elders Summer 1620s The Baptism Of Christ Portrait of Jacqueline de Caestre Wife of Jean Charles… Portrait Of Gaspard Schoppins A kitchenmaid, a boy and a butcher by a table Stormy Landscape c. 1625 The Holy Women at the Sepulchre The Adoration of the Magi 1617-18 Institution of the Regency Portrait of Nicholas Rubens The Apotheosis of Henry IV and the Proclamation of… Alfonso d'Este, Duke of Ferrara Vitellius Meeting of Mary and Elisabeth (detail) 1612-14 Self-Portrait 2 Portrait Of A Woman 3 The Holy Family 2 The Fur Cloak (Helene Fourment) 1636-1639 Queen Tomyris before the Head of Cyrus Portrait of Jan Gaspar Gevartius c. 1628 The Penitent Magdalene Lioness The fall of Phaeton Lord Cavendish with His Wife Margaret in the Garden… The Birth of Marie de' Medici The Cardinal Infante c. 1634 The Adoration of the Magi (detail-2) 1624 The return to the field Achilles defeated Hector The Four Parts Of The World 1612-1614 An Old Woman With A Chafing Dish 1616-1618 Helena Fourment with her Children, Clara, Johanna and… Portrait of Clara Serena Rubens c 1616 Music Making Angels The Stone Carters The Flight From Blois 1621-1625 Henry IV at the Battle of Ivry Tiger and lion hunting The Gonzaga Family Worshipping the Holy Trinity (detail)… St Roch Altarpiece The Last Supper 3 The meeting of Peleus and Thetis, after Agostino Carracci Charles V in Armour Feast of Venus The Glorification of the Eucharist probably ca 1630 Saint Gregory With Saints Domitilla, Maurus, And Papianus St Simon Portrait of Jean Charles de Cordes Descent from the Cross 1 Scipio Welcomed Outside The Gates Of Rome, After Giulio… The head of Silenus, after the antique Democritus and Heraclitus The Conversion of St Paul 1601 1602 The Interpretation of the Victim The Peace of Angers The Assumption of the Virgin The Deposition (detail) Christ Resurrected The Triumph Of The Church St Gregory the Great with Saints 1606 Pastoral Scene The Champion Of Virtue (Mars) Crowned By The Goddess… Portrait of Vincenzo II Gonzaga The Meeting of Abraham and Melchisedek Return from the Fields Self-Portrait with a Hat The Birth of Henri IV of France 1628-30 Jan Bruegel The Younger And Peter Paul Rubens Christ… Raising of the Cross Head Of Pan, After The Antique Satyr and Maid with Fruit Basket 1615 Saint Teresa of Interceding for Souls in Purgatory Detail from left panel Pen And Brown Ink The Triumph of Henry IV sketch 1627 Portrait of a Woman 2 Descent from the Cross 3 The Capture of Samson Portrait of Paracelse The Virgin and Child enthroned adored by eight Saints Hero And Leander Cherubs Self Portrait Without A Hat 1639 X Portrait of Helene Fourment in a wedding gown Nature Adorning the Three Graces The Fur (Het Pelsken) 2 Pan and Syrinx Twelfth Night or 'The King Drinks' Head Of A Bearded Man Night Scene (detail) Perseus and Andromeda (detail) Bacchanal at Andros, after a painting by Titian Portrait of Alathea Howard, Countess of Arundel, nee… Portrait Of A Lady With A Rosary 1609-1610 Overthrow of the Titans Psyche taken up into Olympus 1621 Maximilian I St Francis in Meditation The Miracle of St. Ignatius of Loyola Diana and Callisto 2 Helene Fourment With Her Children 1635 The return to the field (detail) Crucifixion Portrait of a Woman Probably Susanna Lunden Charles V and the Empress Isabella Christ On The Cross 1620 Sketches Portrait of a Young Scholar Tiberius And Agrippina 1614 Descent from the Cross 2 The St Ildefonso Altar (Outer Wings) The Holy Family… Diana and Callisto The Gonzaga Family Worshipping the Holy Trinity (detail) Paintings for Maria de Medici, Queen of France, scene… Apotheosis of Hercules St Francis of Assisi before the Crucified Christ 1625 Descent from the Cross (centre panel) Temple Of Janus Study 1635 The Miracle of St. Francis Xavier Portrait Of A Woman 1608 Portrait of Infanta Clara Eugenia, Governess of the… St Augustine The Treaty Of Angouleme 1621-1625 Saint Peter and Saint Paul a modello Landscape with Milkmaids and Cows 1616 Michael Ophvius Sun The Virgin adorned with flowers 1609 1610 Study Of A Roman Hero Or Martyr Holding A Lance, Possibly… The Apotheosis of Henry IV and the Proclamation of… Two studies of a man, head and shoulders The Victory of Henry IV at Coutras 1628 Isabella Brandt () Rape of Hippodamia Infant With A Bird 1624-1625 Coronation of the Virgin Henry IV seizes the Opportunity to conclude Piece 1628 St Jerome in His Hermitage Study of Two Heads Nymphs, satyrs and dogs Odysseus And Nausicaa 1619 Portrait of Archduke Albrecht VII Regent of southern… Judith with the Head of Holofernes The Destiny Of Marie De Medici 1621-1625 Defeat of Sennacherib Portrait of Nicolas Trigault S.J. in Chinese costume Moses Diana with Nymphs, the departure of the hunting Diana Rubens69 Saint Lambert Rubens4 Portrait Of Alathea Howard Countess Of Arundel Nee… The Coronation of the Virgin sketch Deposition from the Cross, Triptych, central panel… st. Helena with the true cross Portrait of a Man Possibly an Architect or Geographer Rubens124 The Sistine Madonna Saint Gregory the Great and Saint Domitilla The Apotheosis of Henry IV and the Proclamation of… Portrait of Jan Vermoelen 1616 St Peter Finding The Tribute Money 1618 Landscape With The Chateau Steen 2 1636 Nature Adorning the Three Graces 2 The spear, detail Deposition from the Cross, Triptych, overview Lamentation of Christ Portrait of a Young Scholar 2 Judith With The Head Of Holofernes 1620-1622 The Battle Of The Amazons 1618-1620 Portrait of the Infanta Isabella Clara Eugenia regent… The Assumption of the Virgin c 1637 Paintings for Maria de Medici, Queen of France, scene… Dominican Friar Paintings for Maria de Medici, Queen of France, sketch… Madonna With The Saints 1638-1640 Portrait of Helene Fourment Holy Family with Elizabeth and John Evening Landscape with sheep and herd Paintings for Maria de Medici, Queen of France, scene… The Departure of Lot and his Family from Sodom 2 The Birth Of Louis XIII 1621-1625 Portrait of an old woman Susanna Fourment Study Of A Young Woman (Helene Fourment) Portrait of Philip IV The Adoration Of The Magi 2 Paintings for Maria de Medici, Queen of France, scene… The Cross of Christ Evening landscape Farmer's fair (fair Flemish) Triumph of the Church on the idolatry Paintings for Maria de Medici, Queen of France, the… The old woman with the coal bowl Landscape with cows and ducks hunters Paintings for Maria de Medici, Queen of France, scene… Portrait of Isabella Brant 3 St Jerome 1615 Holy Basil The Capture Of Juliers 1621-1625 Paintings for Maria de Medici, Queen of France, scene… The Adoration of the Magi 3 The Assumption of the Virgin modello 1637 Portrait of the artist's family Lot's escape St. Jerome Paintings for Maria de Medici, Queen of France, scene… The cardinal Paintings for Maria de Medici, Queen of France, scene… Jan Bruegel-The Younger And Peter Paul Rubens Christ… Self-portrait With Isabella Brant 2