I just came up with a crazy idea  to put together a course .
Join my course, improve your life, move to sunny South  of  Spain.

Stefan Katafai founder of  "Agent4stars.com "  will teach you how to  improve your life.
No doubt you hear about Sunny Spain and wondered if you could or should change your lifestyle and move to sunny Spain.
In the summer 1989 just out of school. I flew from Denmark to Torremolinos very near  to Malaga airport in South of Spain,
I  got a job working as a waiter in a Scandinavian bar.That summer was fun, long nights and relaxing on the beach in the day time.
I meet lots of interesting people from all around the World. I was supposed to go back and start a new job, but forgot all about that after living a few weeks in the sun.After the waiter job i got work in several other places in many different towns.
I even moved to Portugal, Canary & Balearic islands.Then in 2001 my parents told me to be serious and move back to my home country which is Denmark.I gave it a try, I did well in business and paid plenty of tax.The life was all work and sitting home like everybody else in the evening watching TV in the dark long  winter nights. One day i had enough, i packed my bags and drove back to sunny Spain.
So in 2004 i again returned to Costa del Sol in South of Spain, its the most pleasant all year round Sun & Sea location. With plenty of opportunities.You will be able to network and make great connections here and at the same time enjoy your life maximal..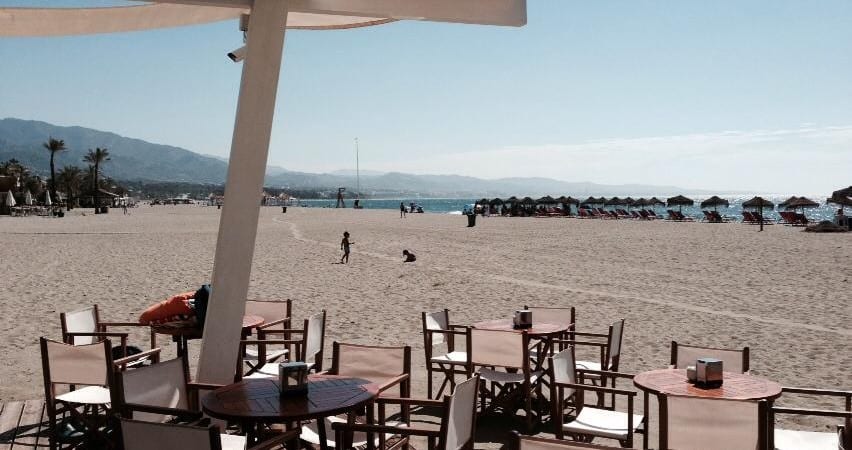 Days are long, the tax is not to bad.You can live for a relatively small budget, compared to North of Europe.
Food  is fresh and healthy, and you have plenty of opportunities for outdoor living with 326 sunny day.
Local Gym in Marbella in November.
Marbella in Costa del Sol  is what Monaco is to the French Rivera,  that was my dream location.I did not move there straight away, but eventually succeeded in buying a house near the world famous port – Puerto Banus in Marbella.
I  figured if you had to make good money it would be easier, if people around you are wealthy.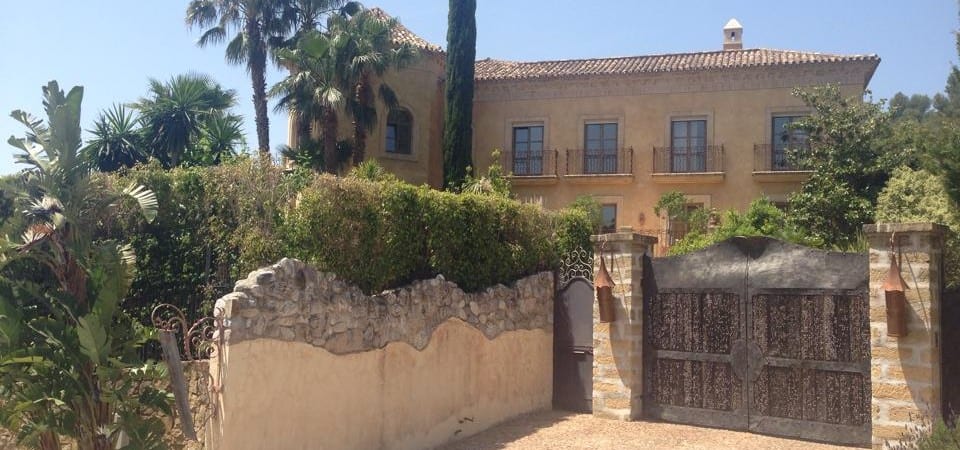 Do you fear that you will end up in a business that dont motivate you or make you rich?
Work with me and be self employed and  rich and do what you really like.Surround yourself with interesting people and sell exciting expensive Properties in Sunny Spain.
I can teach you, to reach the super rich people with serious cash to spend.If you are from a wealthy neighborhood or from a wealthy family you  obviously have a head start, i will teach you how to use your contacts for the benefit of all.
Join our community of well connected business people, who daily interact with multi Millionaires and Billionaires.
We  will work together and make you rich.
I will show you the Products to sell and how to  reach the right people.
We analyze the real estate business together.Some people like Culture  and cities like above.
Some like to be near the sea and Marinas.
Some like modern villas.
What are the buyers and sellers  needs and desires.We have to offer the things that really catch their interest.
I will give you answers to important questions.
As a bonus i will introduce a few super motivated sales people  to join me as an agent, and offer to share my commission with you,  when we get a sale together.
This course is for people of all ages, but your need to be willing to take time out and learn.
Sign up, and receive plenty of  good ideas, free personal  advise  &  videos about the life in Spain.
Agent4stars.com  had over 10 million web hits so some People seems to like the lifestyle.
Choose the future you want. Just choose — no explanation or justification is required. We want what we want and choose what we choose. So, choose the bigger, better future you want to head toward.
Decide what part of the past gets to come along. Some relationships, activities, and structures from your past aren't going to fit into the future you've envisioned. So, let your choice about the future help you make the decision about what to bring with you and what to leave behind.
Utilize the present to make the best possible progress. The future you've chosen gives you a lot of clarity about what to do now. Doing certain activities in the present is going to help you achieve progress on an ongoing basis and keep moving you toward your 25-Year Transformation.
  Lifestyle goals are not enough.Dream big have big goals.
 IF the main goal in  life is growth, you will go far. "Let's go to the next level."
Build  great clientele  a strong marketplace reputation &  momentum  is vital.
Clear vision with  passion create  real value for clients.
Success breeds complexity and therefore we need teamwork and delegation.
Build a capacity for growth and improvement that eventually take you into genius territory.
Find your Unique Ability 
In any case before i create this course, i want to make sure i really cover everything.
So can you help me and tell me what is your challenge ?
Are you worried about your kids upbringing, are you worried about getting old in Spain,will you loose contact with the family ?
Should you wait, would you have to earn less?
Part of my success is a result of my desire to keep on learning and studying, so should you.
[gravityform id="1″ name="Contact Form"]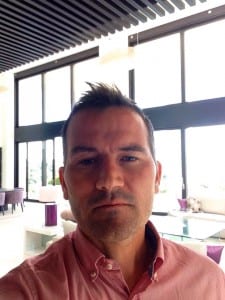 Best Regards