Oscar-Claude Monet (/moʊˈneɪ/; French: [klod mɔnɛ]; 14 November 1840 – 5 December 1926) was a founder of French Impressionist painting, and the most consistent and prolific practitioner of the movement's philosophy of expressing one's perceptions before nature, especially as applied to plein-air landscape painting.The term "Impressionism" is derived from the title of his painting Impression, soleil levant (Impression, Sunrise), which was exhibited in 1874 in the first of the independent exhibitions mounted by Monet and his associates as an alternative to the Salon de Paris.
Monet's ambition of documenting the French countryside led him to adopt a method of painting the same scene many times in order to capture the changing of light and the passing of the seasons. From 1883 Monet lived in Giverny, where he purchased a house and property, and began a vast landscaping project which included lily ponds that would become the subjects of his best-known works. In 1899 he began painting the water lilies, first in vertical views with a Japanese bridge as a central feature, and later in the series of large-scale paintings that was to occupy him continuously for the next 20 years of his life.
What distinguished Monet from the other Impressionist painters was his innovative idea of creating Series paintings devoted to paintings of a single theme or subject. With the repetitious study of the subject at different times of day Monet's paintings show the effects of sunlight, time and weather through color and contrast. Monet's "Series paintings" are particularly notable and are among his best known works. TheHaystacks and Water Lilies are the most famous; however, his other series paintings include Rouen Cathedrals, Houses of Parliament,Poplar Trees, among others.
IF you wish to buy or sell a Monet painting please use the contact form or email me.
I have 5 important Monets for sale. 
[gravityform id="1″ name="Contact Form"]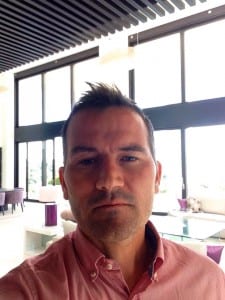 Best Regards
THE MOST EXPENSIVE PAINTINGS BY CLAUDE MONET.
Top-50 most expensive works by French painter Oscar-Claude Monet (1840-1926), one of the founders of impressionism.
    Claude Monet occupies the third line in the Rating of world's most expensive artists according to the results of open auctions held before February 2015. Auction value of 300 of his works included in Top-10000 world's most expensive works of visual art comprises $ 2 106,080 million. The average price of Monet's works is $ 7,020 million.
Claude Monet was born in
Paris
in 1840. At the age of 11 the boy, having a taste for painting, started studies at a secondary school of arts. At the age of 16, by chance, a French artist
Eugène Boudin
(reputed by art historians to be a forerunner of impressionism) became the teacher of the young man and developed his first skills of working outdoors, in the plain air, and gave grounding for original vision in painting.
     In 1862 Monet was admitted to the university's department of arts, but quit it, disappointed in out-of-date approaches to painting prevailing there.
Having quit the university, Monet continued training at painting studio of
Charles
Gleyre
, where he got acquainted with
Auguste
Renoir
,
Alfred
Sisley
and
Frederic
Bazille
. Fresh views on painting and joint work of the young artists in the plain air without finalization of paintings in a workshop lead to the formation of new art movement which in 1874 received the name of "impressionism" by the similarly-named landscape by Claude Monet "Impression, Sunrise" ("Impression, soleillevant").
Monet's life, like the lives of the most art innovators, was not easy. Paintings which were called "sheer impression-sharing" by the critics, were slow for sale, and the artist's financial position became so poor that once he attempted suicide.
     And only by 1883, after Monet's moving to a small settlement Giverny 80 kilometres from Paris, his popularity started rapidly growing, and so did his welfare. Since then Monet in his work keeps strictly following impressionism ideology: "it does not matter what is painted, what matters is how it is painted". He focuses on painting technique, on imaging of escaping moment, mood, changes of environment in different weather, at different light. The artist creates series of numerous works portraying haystacks, poplars, water lilies, Rouen Cathedral, Parliament building.
Most paintings by Claude Monet having the highest value at present, refer to this very period of his creative activity.
Le bassin aux nymphéas. 1919
Le Pont du chemin de fer à Argenteuil. 1873
Waterloo Bridge, temps couvert. 1904
Le Palais Contarini. 1908
Le portail (Soleil). 1892
Les arceaux de roses, Giverny (Les arceaux fleuris). 1913
La plage à Trouville.1870
Effet de printemps à Giverny. 1890
La Seine à Argenteuil. 1875
Nymphéas avec reflets de hautes herbes. 1914
Antibes, vue du Plateau Notre-Dame. 1888
La Cathédrale de Rouen, effet d′après-midi (le portail, plein soleil). 1894
Nymphéas, temps gris. 1907
Alice hoschedé au jardin. 1881
Les peupliers à Giverny. 1887
La Plage à Trouville. 1870
Meules, derniers rayons de soleil. 1890
Antibes vue de la salis. 1888
L′entrée de Giverny en hiver. 1885
Le pont japonais, bassin aux nymphéas. 1900
Bassin aux nympheas et sentier au bord de l′eau. 1900
Le bassin aux nymphéas. 1917
Londres, le Parlement, effet de soleil dans le brouillard. 1904
Le bassin aux nymphéas. 1917
Glaçons, effet blanc. 1893
Le Parlement, soleil couchant. 1902
Le Parlement, coucher de soleil. 1904
Le jardin de l′artiste a Vetheuil. 1881
Le bassin aux nymphéas. 1919
Santa Maria della salute et le grand canal, Venise. 1908
Les Trois Peupliers Temps Gris. 1891
       In 1923, Monet undergone cataract surgery twice, but continued working till the end of his life.
Oscar-Claude Monet died of lung cancer in Giverny in 1926, at the age of 86 and was buried in the local church cemetery.
Now Monet's house with garden and pound with water lilies is the main Giverny's attraction for tourists all over the world.
Works by Claude Monet
| Painting | Year | Technique |
| --- | --- | --- |
| A Walk in the Estate | 1875 – 1880 | Painting – Oil on canvas |
| Norman Farm through the Trees | Date unknown | Drawing pastel |
| Fruit Trees | Date unknown | Drawing – Oil on canvas |
| The Road and the House | Date unknown | Drawing – oil on canvas |
| Ice Floes, Misty Morning | 1894 | Painting – oil on canvas |
| View near Rouelles | 1858 | Painting – oil on canvas |
| Path in the Ile Saint-Martin, Vetheuil | 1860 | Painting – oil on canvas |
| The Ice Floes | 1860–1878 | Painting – oil on canvas |
| Corner of a Studio | 1861 | Painting – oil on canvas |
| Still Life with Pheasant | 1861 | Painting – oil on canvas |
| Hunting Trophy | 1862 | Painting – oil on canvas |
| Still Life with Bottle, Carafe, Bread and Wine | 1862–1863 | Painting – oil on canvas |
| Still Life with Meat | 1862–1863 | Painting – oil on canvas |
| Farmyard in Normandy | 1863 | Painting – oil on canvas |
| Boatyard near Honfleur | 1864 | Painting – oil on canvas |
| By the Sea | 1864 | Painting – oil on canvas |
| Farm near Honfleur | 1864 | Painting – oil on canvas |
| Hauling a Boat Ashore, Honfleur | 1864 | Painting – oil on canvas |
| Le Lieutenance at Honfleur | 1864 | Painting – oil on canvas |
| Le Rue de La Bavolle at Honfleur | 1864 | Painting – oil on canvas |
| Le Rue de La Bavolle at Honfleur | 1864 | Painting – oil on canvas |
| Candles on the Hearth | 1864 | Painting – oil on canvas |
| Lighthouse at the Hospice | 1864 | Painting – oil on canvas |
| Road by Saint-Simeon Farm | 1864 | Painting – oil on canvas |
| Road in a Forest | 1864 | Painting – oil on canvas |
| Road to the Saint-Simeon Farm | 1864 | Painting – oil on canvas |
| Spring Flowers | 1864 | Painting – oil on canvas |
| The Coast at Sainte-Adresse | 1864 | Painting – oil on canvas |
| The Point de la Heve, Honfleur | 1864 | Painting – oil on canvas |
| The Road from Chailly to Fontainebleau | 1864 | Painting – oil on canvas |
| Woodbearers in Fontainebleau Forest | 1864 | Painting – oil on canvas |
| Sailboats | 1864–1866 | Painting – oil on canvas |
| A Cart on the Snow Covered Road with Saint-Simeon Farm | 1865 | Painting – oil on canvas |
| Fontainebleau Forest | 1865 | Painting – oil on canvas |
| Grainstacks at Chailly at Sunrise | 1865 | Painting – oil on canvas |
| Le Pave de Chailly | 1865 | Painting – oil on canvas |
| Le Pave de Chailly in the Fontainbleau Forest | 1865 | Painting – oil on canvas |
| Luncheon on the Grass | 1865 | Painting – oil on canvas |
| Luncheon on the Grass, Center Panel | 1865 | Painting – oil on canvas |
| Mouth of the Seine at Honfleur | 1865 | Painting – oil on canvas |
| Path in the Forest | 1865 | Painting – oil on canvas |
| Saint-Adresse, Beached Sailboat | 1865 | Drawing – pastel |
| The Bodmer Oak, Fontainebleau | 1865 | Painting – oil on canvas |
| The Pointe de la Heve at Low Tide | 1865 | Painting – oil on canvas |
| The Strollers (study for Luncheon on the Grass) | 1865 | Painting – oil on canvas |
| Victor Jacquemont Holding a Parasol | 1865 | Painting – oil on canvas |
| Luncheon on the Grass, Left Panel | 1865–1866 | Painting – oil on canvas |
| Boats in the Port of Honfleur | 1866 | Painting – oil on canvas |
| Camille (also known as The Woman in a Green Dress) | 1866 | Painting – oil on canvas |
| Camille with a Small Dog | 1866 | Painting – oil on canvas |
| Fishing Boats (study) | 1866 | Painting – oil on canvas |
| Garden in Flower | 1866 | Painting – oil on canvas |
| Jar of Peaches | 1866 | Painting – oil on canvas |
| Jeanne-Marguerite Lecadre in the Garden | 1866 | Collage |
| Open Sea | 1866 | Drawing – pastel |
| Sailing Boats at Honfleur | 1866 | Painting – oil on canvas |
| Seascape | 1866 | Painting – oil on canvas |
| Seascape, Night Effect | 1866 | Painting – oil on canvas |
| The Green Wave | 1866 | Painting – oil on canvas |
| Women in the Garden | 1866 | Painting – oil on canvas |
| Garden at Sainte-Adresse | 1867 | Painting – oil on canvas |
| Garden of the Princess | 1867 | Painting – oil on canvas |
| Jean Monet in His Cradle | 1867 | Painting – oil on canvas |
| Quai du Louvre | 1867 | Painting – oil on canvas |
| Regatta at Sainte-Adresse | 1867 | Painting – oil on canvas |
| Sainte-Adresse, Fishing Boats on the Shore | 1867 | Painting – oil on canvas |
| Saint-Germain-l'Auxerrois | 1867 | Painting – oil on canvas |
| Still Life with Pears and Grapes | 1867 | Painting – oil on canvas |
| Stormy Seascape | 1867 | Painting – oil on canvas |
| Street in Saint-Adresse | 1867 | Painting – oil on canvas |
| Taking a Walk on the Cliffs of Sainte-Adresse | 1867 | Painting – oil on canvas |
| The Beach at Sainte-Adresse | 1867 | Painting – oil on canvas |
| The Jetty of Le Havre in Rough Westher | 1867 | Painting – oil on canvas |
| Women in the Garden | 1867 | Painting – oil on canvas |
| Ice Floes on the Seine at Bougival | 1867–1868 | Painting – oil on canvas |
| Lane in Normandy | 1868 | Painting – oil on canvas |
| Madame Gaudibert | 1868 | Painting – oil on canvas |
| L'Enfant a la tasse | 1868 | Painting – oil on canvas |
| River Scene at Bennecourt | 1868 | Painting – oil on canvas |
| The Jetty at Le Havre | 1868 | Painting – oil on canvas |
| The Luncheon | 1868 | Painting – oil on canvas |
| The Sea at Saint-Adresse | 1868 | Painting – oil on canvas |
| An Interior after Dinner | 1868–1869 | Painting – oil on canvas |
| Fishing Boats at Sea | 1868–1869 | Painting – oil on canvas |
| Rough Sea at Etretat | 1868–1869 | Painting – oil on canvas |
| The Dinner | 1868–1869 | Painting – oil on canvas |
| Bathers at La Grenouillere | 1869 | Painting – oil on canvas |
| Flowers and Fruit | 1869 | Painting – oil on canvas |
| La Grenouillere | 1869 | Painting – oil on canvas |
| Pheasant | 1869 | Painting – oil on canvas |
| Portrait of Jean Monet Wearing a Hat with a Pompom | 1869 | Painting – oil on canvas |
| Still Life: Red Mullets | 1869 | Painting – oil on canvas |
| The Bridge at Bougival | 1869 | Painting – oil on canvas |
| The Landing State | 1869 | Painting – oil on canvas |
| The Magpie | 1868–1869 | Painting – oil on canvas |
| The Seine at Bougival | 1869 | Painting – oil on canvas |
| Camille on the Beach at Trouville | 1870 | Painting – oil on canvas |
| Entrance to the Port of Trouville | 1870 | Painting – oil on canvas |
| Hotel des Roches Noires, Trouville | 1870 | Painting – oil on canvas |
| Infantry Guards Wandering along the River | 1870 | Painting – oil on canvas |
| The Beach at Trouville | 1870 | Painting – oil on canvas |
| The Beach at Trouville | 1870 | Painting – oil on canvas |
| The Boardwalk at Trouville | 1870 | Painting – oil on canvas |
| The Boardwalk on the Beach at Trouville | 1870 | Painting – oil on canvas |
| The Seine at Bougeval, Evening (also known as Bougival) | 1870 | Painting – oil on canvas |
| Train in the Country | 1870 | Painting – oil on canvas |
| Camille on the Beach | 1870–1871 | Painting – oil on canvas |
| Camille Sitting on the Beach at Trouville | 1870–1871 | Painting – oil on canvas |
| Meditation, Madame Monet Sitting on a Sofa | 1870–1871 | Painting – oil on canvas |
| On the Beach at Trouville | 1870–1871 | Painting – oil on canvas |
| A Windmill at Zaandam | 1871 | Painting – oil on canvas |
| Boats in the Port of London | 1871 | Painting – oil on canvas |
| Canal in Zaandam | 1871 | Painting – oil on canvas |
| Guurtje Van de Stadt | 1871 | Painting – oil on canvas |
| Houses on the Zaan River at Zaandam | 1871 | Painting – oil on canvas |
| The Blue House at Zaandam | 1871 | Painting – oil on canvas |
| The Dike at Zaandam, Evening | 1871 | Painting – oil on canvas |
| The Port of London | 1871 | Painting – oil on canvas |
| The Port of Zaandam | 1871 | Painting – oil on canvas |
| The Thames below Westminster | 1871 | Painting – oil on canvas |
| The Voorzaan | 1871 | Painting – oil on canvas |
| The Zaan at Zaandam | 1871 | Painting – oil on canvas |
| The Zaan at Zaandam | 1871 | Painting – oil on canvas |
| View of the Voorzaan | 1871 | Painting – oil on canvas |
| Windmill at Zaandam | 1871 | Painting – oil on canvas |
| Windmill near Zaandam | 1871 | Painting – fresco |
| Windmills at Haaldersbroek, Zaandam | 1871 | Painting – oil on canvas |
| Windmills in Holland | 1871 | Painting – oil on canvas |
| Windmills near Zaandam | 1871 | Painting – oil on canvas |
| Zaandam | 1871 | Painting – oil on canvas |
| Zaandam (detail) | 1871 | Painting – oil on canvas |
| Argenteuil, Late Afternoon | 1872 | Painting – oil on canvas |
| Argenteuil Seen from the Small Arm of the Seine | 1872 | Painting – oil on canvas |
| Argenteuil, Seen from the Small Arm of the Seine | 1872 | Painting – oil on canvas |
| Argenteuil, the Hospice | 1872 | Painting – oil on canvas |
| Boats at Rouen | 1872 | Painting – oil on canvas |
| Fete at Argenteuil | 1872 | Painting – oil on canvas |
| Fog Effect | 1872 | Painting – oil on canvas |
| Jean Monet on His Horse Tricycle | 1872 | Painting – oil on canvas |
| Lane in the Vineyards at Argenteuil | 1872 | Painting – oil on canvas |
| Lilacs, Grey Weather | 1872 | Painting – oil on canvas |
| Partridge and Woodcock | 1872 | Painting – oil on canvas |
| Pleasure Boats | 1872 | Painting – oil on canvas |
| Regatta at Argenteuil | 1872 | Painting – oil on canvas |
| Springtime | 1872 | Painting – oil on canvas |
| Still Life with Melon | 1872 | Painting – oil on canvas |
| The Banks of the Seine at Argenteuil | 1872 | Painting – oil on canvas |
| The Basin at Argenteuil | 1872 | Painting – oil on canvas |
| The Old Rue de la Chaussee, Argenteuil | 1872 | Painting – oil on canvas |
| The Pont Neuf | 1872 | Painting – oil on canvas |
| The Promenade at Argenteuil | 1872 | Painting – oil on canvas |
| The Promenade at Argenteuil | 1872 | Painting – oil on canvas |
| The Railroad Station at Argenteuil | 1872 | Painting – oil on canvas |
| The Reader | 1872 | Painting – oil on canvas |
| The Robec Stream, Rouen (also known as Factories at Deville, near Rouen) | 1872 | Painting – oil on canvas |
| The Seine at Le Petit-Gennevilliers | 1872 | Painting – oil on canvas |
| The Seine at Rouen | 1872 | Painting – oil on canvas |
| The Seine near Bougival (detail) | 1872 | Painting – oil on canvas |
| The Tea Set | 1872 | Painting – oil on canvas |
| The Wooden Bridge | 1872 | Painting – oil on canvas |
| View of Rouen | 1872 | Painting – oil on canvas |
| Autumn on the Seine at Argenteuil | 1873 | Painting – oil on canvas |
| Boulevard des Capucines | 1873 | Painting – oil on canvas |
| Camille in the Garden with Jean and His Nanny | 1873 | Painting – oil on canvas |
| Camille Monet at the Window, Argentuile | 1873 | Painting – oil on canvas |
| Impression, Sunrise | 1873 | Painting – oil on canvas |
| Le Havre Museum | 1873 | Painting – oil on canvas |
| Poppies at Argenteuil | 1873 | Painting – oil on canvas |
| Sainte-Adresse | 1873 | Painting – oil on canvas |
| Springtime (also known as Apple Trees in Bloom) | 1873 | Painting – oil on canvas |
| Study of Boats (also known as Ships in Harbor) | 1873 | Painting – oil on canvas |
| Sunrise (also known as Seascape) | 1873 | Painting – oil on canvas |
| The Artist's House at Argenteuil | 1873 | Painting – oil on canvas |
| The Bench (also known as Camille Monet on a Garden Bench) | 1873 | Painting – oil on canvas |
| The Boulevard des Capuchine (also known as Boulevard des Capucines) | 1873 | Painting – oil on canvas |
| The Cliff at Sainte-Adresse | 1873 | Painting – oil on canvas |
| The Garden at Argenteuil (also known as The Dahlias) | 1873 | Painting – oil on canvas |
| The Luncheon | 1873 | Painting – oil on canvas |
| The Plain of Colombes, White Frost | 1873 | Painting – oil on canvas |
| The Porte d'Amont, Etretat | 1873 | Painting – oil on canvas |
| The Port of Le Havre, Night Effect | 1873 | Painting – oil on canvas |
| The Railroad Bridge at Argenteuil | 1873 | Painting – oil on canvas |
| The Red Kerchief, Portrait of Madame Monet | 1873 | Painting – oil on canvas |
| The Seine at Asnieres | 1873 | Painting – oil on canvas |
| The Seine at Rouen | 1873 | Painting – oil on canvas |
| The Sheltered Path | 1873 | Painting – oil on canvas |
| Amsterdam | 1874 | Painting – oil on canvas |
| Amsterdam in the Snow | 1874 | Painting – oil on canvas |
| Boaters at Argenteuil | 1874 | Painting – oil on canvas |
| Canal in Amsterdam | 1874 | Painting – oil on canvas |
| Fishing Boats Leaving the Port of Le Havre | 1874 | Painting – oil on canvas |
| Meadow at Bezons | 1874 | Painting – oil on canvas |
| Regatta at Argenteuil | 1874 | Painting – oil on canvas |
| Regatta at Argenteuil | 1874 | Painting – oil on canvas |
| The Duck Pond | 1874 | Painting – oil on canvas |
| Sailboat at Le Petit-Gennevilliers | 1874 | Painting – oil on canvas |
| Snow at Argenteuil | 1874 | Painting – oil on canvas |
| The Banks of the Seine at the Argenteuil Bridge | 1874 | Painting – oil on canvas |
| The Bridge, Amsterdam | 1874 | Painting – oil on canvas |
| The Bridge at Argenteuil | 1874 | Painting – oil on canvas |
| The Railway Bridge at Argenteuil | 1874 | Painting – oil on canvas |
| The Railway Bridge at Argenteuil | 1874 | Painting – oil on canvas |
| The Railway Bridge at Argenteuil | 1874 | Painting – oil on canvas |
| The Road Bridge at Argenteuil | 1874 | Painting – oil on canvas |
| The Studio Boat | 1874 | Painting – oil on canvas |
| Argenteuil Basin with a Single Sailboat | 1874 | Painting – oil on canvas |
| The Windmill on the Onbekende Canal, Amsterdam | 1874 | Painting – oil on canvas |
| View of Amsterdam | 1874 | Painting – oil on canvas |
| View of the Old Outer Harbor at Le Havre | 1874 | Painting – oil on canvas |
| Snow at Argenteuil | 1874–1875 | Painting – oil on canvas |
| A Corner of the Apartment | 1875 | Painting – oil on canvas |
| Bords de la Seine à Argenteuil | 1875 | Painting – oil on canvas |
| Boulevard St-Denis, Argenteuil, Snow Effect | 1875 | Painting – oil on canvas |
| Camille Embroidering | 1875 | Painting – oil on canvas |
| Coal Dockers | 1875 | Painting – oil on canvas |
| Frost | 1875 | Painting – oil on canvas |
| In the Garden | 1875 | Painting – oil on canvas |
| La Promenade | 1875 | Unknown |
| Meadow with Poplars (also known as Poplars near Argenteuil) | 1875 | Painting – oil on canvas |
| Pleasure Boats at Argenteuil | 1875 | Painting – oil on canvas |
| Poppy Field, Argenteuil | 1875 | Painting – oil on canvas |
| The Artist's Family in the Garden | 1875 | Painting – oil on canvas |
| The Boulevard de Pontoise at Argenteuil, Snow Effect | 1875 | Painting – oil on canvas |
| The Riverbank at Le Petit-Gennevilliers, Sunset | 1875 | Painting – oil on canvas |
| The Riverbank at Petit-Gennevilliers | 1875 | Painting – oil on canvas |
| The Seine at Argenteuil | 1875 | Painting – oil on canvas |
| The Walk, Argenteuil | 1875 | Painting – oil on canvas |
| The Walk, Woman with a Parasol | 1875 | Painting – oil on canvas |
| Train in the Snow, Argenteuil | 1875 | Painting – oil on canvas |
| Train in the Snow, the Locomotive | 1875 | Painting – oil on canvas |
| View of Argenteuil in the Snow | 1875 | Painting – oil on canvas |
| White Frost | 1875 | Painting – oil on canvas |
| Yachts at Argenteuil | 1875 | Painting – oil on canvas |
| The Studio Boat | 1875–1876 | Painting – oil on canvas |
| Arrival at Saint-Lazare Station | 1876 | Painting – oil on canvas |
| Camille Monet in Japanese Costume | 1876 | Painting – oil on canvas |
| Camille Monet in the Garden at the House in Argenteuil | 1876 | Painting – oil on canvas |
| Evening at Argenteuil | 1876 | Painting – oil on canvas |
| Hunting (also known as The Shoot) | 1876 | Painting – oil on canvas |
| In the Meadow (detail) | 1876 | Painting – oil on canvas |
| Monet's House in Argenteuil | 1876 | Painting – oil on canvas |
| Relaxing in the Garden, Argenteuil | 1876 | Painting – oil on canvas |
| The Ball Shaped Tree, Argenteuil (detail) | 1876 | Painting – oil on canvas |
| The Banks of The Seine in Autumn | 1876 | Painting – oil on canvas |
| The Garden, Gladioli | 1876 | Painting – oil on canvas |
| The Hoschedes' Garden at Montgeron | 1876 | Painting – oil on canvas |
| The Parc Monceau, Paris | 1876 | Painting – oil on canvas |
| The Pond at Montgeron | 1876 | Painting – oil on canvas |
| The Pond at Montgeron | 1876 | Painting – oil on canvas |
| The Studio Boat | 1876 | Painting – oil on canvas |
| The Tuileries (study) | 1876 | Painting – oil on canvas |
| The Tuileries (study) | 1876 | Painting – oil on canvas |
| Turkeys | 1876 | Painting – oil on canvas |
| Wood Lane | 1876 | Painting – oil on canvas |
| A Field at Gennevilliers | 1877 | Painting – oil on canvas |
| Argenteuil, Flowers by the Riverbank | 1877 | Painting – oil on canvas |
| Arrival of the Normandy Train, Gare Saint-Lazare | 1877 | Painting – oil on canvas |
| Exterior of Saint-Lazare Station (also known as The Signal) | 1877 | Painting – oil on canvas |
| Exterior of Saint-Lazare Station, Sunlight Effect | 1877 | Painting – oil on canvas |
| Exterior of the Saint-Lazare Station, Arrival of a Train | 1877 | Painting – oil on canvas |
| Exterior View of the Saint-Lazare Station | 1877 | Painting – oil on canvas |
| Riverbank at Argenteuil | 1877 | Painting – oil on canvas |
| Saint-Lazare Station, the Western Region Goods Sheds | 1877 | Painting – oil on canvas |
| The Pont de l'Europe, Saint-Lazare Station | 1877 | Painting – oil on canvas |
| The Saint-Lazare Station | 1877 | Painting – oil on canvas |
| The Saint-Lazare Station | 1877 | Painting – oil on canvas |
| Track Coming out of Saint-Lazare Station | 1877 | Painting – oil on canvas |
| Apple Trees near Vetheuil' | 1878 | Painting – oil on canvas |
| Apple Trees on the Chantemesle Hill | 1878 | Painting – oil on canvas |
| Arm of the Seine near Vetheuil | 1878 | Painting – oil on canvas |
| At the Parc Monceau | 1878 | Painting – oil on canvas |
| Bouquet of Gladiolas, Lilies and Daisies | 1878 | Painting – oil on canvas |
| Chrysanthemums | 1878 | Painting – oil on canvas |
| Farmyard | 1878 | Painting – oil on canvas |
| Flowers in a Pot (also known as Roses and Baby's Breath) | 1878 | Painting – oil on canvas |
| Jean-Pierre Hoschede, called "Bebe Jean" | 1878 | Painting – oil on canvas |
| Small Arm of the Seine at Mosseaux | 1878 | Painting – oil on canvas |
| Springtime through the Branches | 1878 | Painting – oil on canvas |
| The Avenue | 1878 | Painting – oil on canvas |
| The Banks of the Seine at | 1878 | Painting – oil on canvas |
| The Banks of the Seine, Ile de la Grande-Jatte | 1878 | Painting – oil on canvas |
| The Banks of the Seine, Lavacour | 1878 | Painting – oil on canvas |
| The Church at Vetheuil | 1878 | Painting – oil on canvas |
| The Isle La Grande Jatte | 1878 | Painting – oil on canvas |
| The Parc Monceau | 1878 | Painting – oil on canvas |
| The Rue Montorgueil 30th of June 1878 | 1878 | Painting – oil on canvas |
| The Rue Saint-Denis, 30th of June 1878 | 1878 | Painting – oil on canvas |
| The Seine near Vetheuil, Stormy Weather | 1878 | Painting – oil on canvas |
| The Small Arm of the Seine at Mosseaux, Evening | 1878 | Painting – oil on canvas |
| The Steps | 1878 | Painting – oil on canvas |
| The Village of Lavacourt | 1878 | Painting – oil on canvas |
| Tow Path at Lavacourt | 1878 | Painting – oil on canvas |
| The Church at Vetheuil, Snow | 1878–1879 | Painting – oil on canvas |
| A Meadow | 1879 | Painting – oil on canvas |
| Camille Monet on Her Deathbed | 1879 | Painting – oil on canvas |
| Entering the Village of Vetheuil in Winter | 1879 | Painting – oil on canvas |
| Frost | 1879 | Painting – oil on canvas |
| Fruit Basket with Apples and Grapes | 1879 | Painting – oil on canvas |
| Lavacourt, Sun and Snow | 1879 | Painting – oil on canvas |
| Leon Peltier | 1879 | Painting – oil on canvas |
| Pheasants, Woodcocks and Partridges | 1879 | Painting – oil on canvas |
| Plum Trees in Blossom at Vetheuil | 1879 | Painting – oil on canvas |
| Poppy Field near Vetheuil | 1879 | Painting – oil on canvas |
| Still Life – Apples and Grapes | 1879 | Painting – oil on canvas |
| Still Life – Apples and Grapes | 1879 | Painting – oil on canvas |
| The Bend of the Seine at Lavacourt, Winter | 1879 | Painting – oil on canvas |
| The Road in Vetheuil in Winter | 1879 | Painting – oil on canvas |
| The Road to Vetheuil, Snow Effect | 1879 | Painting – oil on canvas |
| The Seine at Vetheuil | 1879 | Painting – oil on canvas |
| The Seine at Vetheuil | 1879 | Painting – oil on canvas |
| Tree in Flower near Vetheuil | 1879 | Painting – oil on canvas |
| Vetheuil, Flowering Plum Trees | 1879 | Painting – oil on canvas |
| Vetheuil in the Fog | 1879 | Painting – oil on canvas |
| Vetheuil in Winter | 1879 | Painting – oil on canvas |
| Pheasants and Plovers | 1879–1880 | Painting – oil on canvas |
| Winter on the Seine, Lavacourt | 1879–1880 | Painting – oil on canvas |
| Winter Sun, Lavacourt | 1879–1880 | Painting – oil on canvas |
| Winter Sun, Lavacourt | 1879–1880 | Painting – oil on canvas |
| Andre Lauvray | 1880 | Painting – oil on canvas |
| Apple Trees in Blossom by the Water | 1880 | Painting – oil on canvas |
| Asters | 1880 | Painting – oil on canvas |
| Bouquet of Mallows | 1880 | Painting – oil on canvas |
| Bouquet of Sunflowers | 1880 | Painting – oil on canvas |
| Breakup of Ice, Grey Weather | 1880 | Painting – oil on canvas |
| Breakup of the Ice, Lavacourt | 1880 | Painting – oil on canvas |
| Floating Ice | 1880 | Painting – oil on canvas |
| Floating Ice | 1880 | Painting – oil on canvas |
| Landscape at Vetheuil | 1880 | Painting – oil on canvas |
| Lane in the Poppy Fields, Ile Saint-Martin | 1880 | Painting – oil on canvas |
| Late Afternoon in Vetheuil | 1880 | Painting – oil on canvas |
| Lavacourt | 1880 | Painting – oil on canvas |
| Poppies near Vetheuil | 1880 | Painting – oil on canvas |
| Portrait of Jeanne Serveau | 1880 | Painting – oil on canvas |
| Spring | 1880 | Painting – oil on canvas |
| Sunset on the Seine at Lavacourt, Winter Effect | 1880 | Painting – oil on canvas |
| Sunset on the Seine in Winter | 1880 | Painting – oil on canvas |
| The Cliffs of Les Petites-Dalles | 1880 | Painting – oil on canvas |
| The Hamlet of Chantemesie at the Foot of the Rock | 1880 | Painting – oil on canvas |
| The Hills of Vetheuil | 1880 | Painting – oil on canvas |
| The Road from Vetheuil | 1880 | Painting – oil on canvas |
| The Road to Vetheuil | 1880 | Painting – oil on canvas |
| The Seine and the Chaantemesle Hills | 1880 | Painting – oil on canvas |
| The Seine at Vetheuil (detail) | 1880 | Painting – oil on canvas |
| The Small Arm of the Seine at Vetheuil | 1880 | Painting – oil on canvas |
| Vetheuil in Summer | 1880 | Painting – oil on canvas |
| Vetheuil Seen from Ile Saint Martin | 1880 | Painting – oil on canvas |
| View of Vetheuil | 1880 | Painting – oil on canvas |
| View of Vetheuil | 1880 | Painting – oil on canvas |
| Woman Sitting under the Willows | 1880 | Painting – oil on canvas |
| Chrysanthemums | 1880–1881 | Painting – oil on canvas |
| Alice Hoschede in the Garden | 1881 | Painting – oil on canvas |
| A Spot on the Banks of the Seine | 1881 | Painting – oil on canvas |
| Boat at Low Tide at Fecamp | 1881 | Painting – oil on canvas |
| Boats Lying at Low Tide at Facamp | 1881 | Painting – oil on canvas |
| Calm Weather, Fecamp | 1881 | Painting – oil on canvas |
| Cliff near Fecamp | 1881 | Painting – oil on canvas |
| Cliffs of Les Petites-Dalles | 1881 | Painting – oil on canvas |
| Evening Effect of the Seine | 1881 | Painting – oil on canvas |
| Fecamp, by the Sea | 1881 | Painting – oil on canvas |
| Flowers at Vetheuil | 1881 | Painting – oil on canvas |
| Gust of Wind | 1881 | Painting – oil on canvas |
| Landscape on the Ile Saint-Martin | 1881 | Painting – oil on canvas |
| Monet's Garden at Vetheuil | 1881 | Painting – oil on canvas |
| Monet's Garden at Vetheuil | 1881 | Painting – oil on canvas |
| Morning by the Sea | 1881 | Painting – oil on canvas |
| On the Cliff at Fecamp | 1881 | Painting – oil on canvas |
| On the Coast at Trouville | 1881 | Painting – oil on canvas |
| Rough Sea | 1881 | Painting – oil on canvas |
| Seascape near Fecamp | 1881 | Painting – oil on canvas |
| Sea Study | 1881 | Painting – oil on canvas |
| The Artist's Garden at Vetheuil | 1881 | Painting – oil on canvas |
| The Beach at Fecamp | 1881 | Painting – oil on canvas |
| The Flood of the Seine at Vetheuil | 1881 | Painting – oil on canvas |
| The Garden Gate | 1881 | Painting – oil on canvas |
| The River | 1881 | Painting – oil on canvas |
| The Sea at Fecamp | 1881 | Painting – oil on canvas |
| The Seine at Vetheuil | 1881 | Painting – oil on canvas |
| The Seine at Vetheuil | 1881 | Painting – oil on canvas |
| The Steps at Vetheuil | 1881 | Painting – oil on canvas |
| The Wheat Field | 1881 | Painting – oil on canvas |
| View Taken from Greinval | 1881 | Painting – oil on canvas |
| Waves Breaking | 1881 | Painting – oil on canvas |
| Anglers on the Seine at Poissy | 1882 | Painting – oil on canvas |
| Beach and Cliffs at Pourville, Morning Effect | 1882 | Painting – oil on canvas |
| Cliff near Dieppe | 1882 | Painting – oil on canvas |
| Cliffs and Sailboats at Pourville | 1882 | Painting – oil on canvas |
| Cliffs at Pourville in the Fog | 1882 | Painting – oil on canvas |
| Dieppe | 1882 | Painting – oil on canvas |
| Edge of the Cliff, at Pourville | 1882 | Painting – oil on canvas |
| Fisherman's Cottage at Varengeville | 1882 | Painting – oil on canvas |
| Fishing Boats at Pourville | 1882 | Painting – oil on canvas |
| Fishing Boats by the Beach and the Cliffs of Pourville | 1882 | Painting – oil on canvas |
| Fishing Boats off Pourville | 1882 | Painting – oil on canvas |
| Fishing Nets at Pourville | 1882 | Painting – oil on canvas |
| Foggy Morning at Pourville | 1882 | Painting – oil on canvas[3] |
| L'Ally Point, Low Tide | 1882 | Painting – oil on canvas |
| Low Tide at Pourville | 1882 | Painting – oil on canvas |
| Low Tide at Pourville, Misty Weather | 1882 | Painting – oil on canvas |
| Path at Pourville | 1882 | Painting – oil on canvas |
| Rising Tide at Pourville | 1882 | Painting – oil on canvas |
| Sailboats at Sea, Pourville | 1882 | Painting – oil on canvas |
| Sunset, Foggy Weather, Pourville | 1882 | Painting – oil on canvas |
| The Beach at Pourville | 1882 | Painting – oil on canvas |
| The Chef, Pere Paul | 1882 | Painting – oil on canvas |
| The Church at Varengaville, Grey Weather | 1882 | Painting – oil on canvas |
| The Church at Varengeville | 1882 | Painting – oil on canvas |
| The Church at Varengeville, against the Sunset | 1882 | Painting – oil on canvas |
| The Church at Varengeville and the Gorge of Les Moutiers | 1882 | Painting – oil on canvas |
| The Church at Varengeville, Morning Effect | 1882 | Painting – oil on canvas |
| The Cliff at Dieppe | 1882 | Painting – oil on canvas |
| The Cliff at Varengeville | 1882 | Painting – oil on canvas |
| The Cliffs of Varengeville, Gust of Wind | 1882 | Painting – oil on canvas |
| The Cliff Walk, Pourville | 1882 | Painting – oil on canvas |
| The Coast of Varengeville | 1882 | Painting – oil on canvas |
| The Costoms House, Morning Effect | 1882 | Painting – oil on canvas |
| The Custom House, Morning Effect | 1882 | Painting – oil on canvas |
| The Effect of Fog near Dieppe | 1882 | Painting – oil on canvas |
| The Fisherman's House at Varengeville | 1882 | Painting – oil on canvas |
| The "Fonds" at Varengeville | 1882 | Painting – oil on canvas |
| The "Galettes" | 1882 | Painting – oil on canvas |
| The Gorge at Varengeville | 1882 | Painting – oil on canvas |
| The Path at La Cavee, Pourville | 1882 | Painting – oil on canvas |
| The Rocks at Pourville, Low Tide | 1882 | Painting – oil on canvas |
| The Towpath at Granval | 1882 | Painting – oil on canvas |
| The Valley of the Scie at Pouville | 1882 | Painting – oil on canvas |
| Two Anglers | 1882 | Painting – oil on canvas |
| Vase of Peonies | 1882 | Painting – oil on canvas |
| Waves and Rocks at Pourville | 1882 | Painting – oil on canvas |
| Boats in the Port of Le Havre | 1882–1883 | Painting – oil on canvas |
| Basket of Graphes, Quinces and Pears | 1882–1885 | Painting – oil on canvas |
| Beach at Etretat | 1883 | Painting – oil on canvas |
| Beach at Etretat | 1883 | Painting – oil on canvas |
| Boats on the Beach | 1883 | Painting – oil on canvas |
| Boats on the Beach at Etretat | 1883 | Painting – oil on canvas |
| Branch of Lemons | 1883 | Painting – oil on canvas |
| By the River at Vernon | 1883 | Painting – oil on canvas |
| Cobeas | 1883 | Painting – oil on canvas |
| Dahlias | 1883 | Painting – oil on canvas |
| Dahlias | 1883 | Painting – oil on canvas |
| Etretat, Rough Sea | 1883 | Painting – oil on canvas |
| Etretat, Sunset | 1883 | Painting – oil on canvas |
| Fishing Boats at Etretat | 1883 | Painting – oil on canvas |
| Isleets at Port-Villez | 1883 | Painting – oil on canvas |
| Landscape at Port-Villez | 1883 | Painting – oil on canvas |
| Luncheon under the Canopy | 1883 | Painting – oil on canvas |
| Peaches | 1883 | Painting – oil on canvas |
| Red and Pink Poppies | 1883 | Painting – oil on canvas |
| Red Azalias in a Pot | 1883 | Painting – oil on canvas |
| Stormy Sea in Étretat | 1883 | Painting – oil on canvas |
| The Cliff at Etretat | 1883 | Painting – oil on canvas |
| The Manneport, Etretat | 1883 | Painting – oil on canvas |
| The Manneport, Seen from Below | 1883 | Painting – oil on canvas |
| The Road to Monte Carlo | 1883 | Painting – oil on canvas |
| The Towpath at Granval | 1883 | Painting – oil on canvas |
| Three Pots of Tulips | 1883 | Painting – oil on canvas |
| Vase of Dahlias | 1883 | Painting – oil on canvas |
| Vase of Poppies | 1883 | Painting – oil on canvas |
| View of the Church at Vernon | 1883 | Painting – oil on canvas |
| White Poppy | 1883 | Painting – oil on canvas |
| A Palm Tree at Bordighera | 1884 | Painting – oil on canvas |
| At Les Petit-Dalles | 1884 | Painting – oil on canvas |
| Banks of the Seine at Jenfosse: Clear Weather | 1884 | Painting – oil on canvas |
| Bordighera | 1884 | Painting – oil on canvas |
| Bordighera, Italy | 1884 | Painting – oil on canvas |
| Bridge at Dolceacqua | 1884 | Painting – oil on canvas |
| Burgo Marina at Bordighera | 1884 | Painting – oil on canvas |
| Cap Martin | 1884 | Painting – oil on canvas |
| Cap Martin | 1884 | Painting – oil on canvas |
| Cap Martin | 1884 | Painting – oil on canvas |
| Coastal Road at Cap Martin, near Menton | 1884 | Painting – oil on canvas |
| Dolceacqua | 1884 | Painting – oil on canvas |
| Garden in Bordighera, Morning Effect | 1884 | Painting – oil on canvas |
| Grove of Olive Trees in Bordighera | 1884 | Painting – oil on canvas |
| Haystacks at Giverny | 1884 | Painting – oil on canvas |
| Haystacks, Overcast Day | 1884 | Painting – oil on canvas |
| Lemons on a Branch | 1884 | Painting – oil on canvas |
| Meton Seen from Cap Martin | 1884 | Painting – oil on canvas |
| Monte Carlo Seen from Roquebrune | 1884 | Painting – oil on canvas |
| Olive Trees and Palm Trees in the Valley | 1884 | Painting – oil on canvas |
| Olive Trees in Bordighera | 1884 | Painting – oil on canvas |
| Orange Branch Bearing Fruit | 1884 | Painting – oil on canvas |
| Palm Trees at Bordighera | 1884 | Painting – oil on canvas |
| Portrait of an English Painter, Bordighera | 1884 | Painting – oil on canvas |
| Rowboat on the Seine at Jeufosse | 1884 | Painting – oil on canvas |
| Small Country Farm in Bordighera | 1884 | Painting – oil on canvas |
| Study of Olive Trees | 1884 | Painting – oil on canvas |
| The Castle at Dolceacqua | 1884 | Painting – oil on canvas |
| The Corniche of Monaco | 1884 | Painting – oil on canvas |
| The Moreno Garden at Bordighera | 1884 | Painting – oil on canvas |
| The Moreno Garden at Bordighera | 1884 | Painting – oil on canvas |
| The Olive Tree Wood in the Moreno Garden | 1884 | Painting – oil on canvas |
| The Red Road near Menton | 1884 | Painting – oil on canvas |
| The River Epte at Giverny | 1884 | Painting – oil on canvas |
| The Valley of Sasso | 1884 | Painting – oil on canvas |
| The Valley of Sasso, Blue Effect | 1884 | Painting – oil on canvas |
| The Valley of Sasso, Bordighera | 1884 | Painting – oil on canvas |
| The Valley of Sasso, Sunshine | 1884 | Painting – oil on canvas |
| The Valley of the Nervia | 1884 | Painting – oil on canvas |
| The Valley of the Nervia with Dolceacqua | 1884 | Painting – oil on canvas |
| Under the Lemon Trees | 1884 | Painting – oil on canvas |
| Valle Bouna near Bordighera | 1884 | Painting – oil on canvas |
| View of Bordighera | 1884 | Painting – oil on canvas |
| View of Ventimiglia | 1884 | Painting – oil on canvas |
| View Taken near Ventimiglia | 1884 | Painting – oil on canvas |
| Villas at Bordighera | 1884 | Painting – oil on canvas |
| Villas in Bordighera | 1884 | Painting – oil on canvas |
| Etretat – Amont Cliff, Rough Weather | 1884–1886 | Drawing – pastel |
| Bennecourt | 1885 | Painting – oil on canvas |
| Boats on the Beach at Etretat | 1885 | Painting – oil on canvas |
| Etretat, the Porte d'Aval | 1885 | Painting – oil on canvas |
| Fishing Boats | 1885 | Painting – oil on canvas |
| Haystacks at Giverny | 1885 | Painting – oil on canvas |
| Houses at Falaise in the Fog | 1885 | Painting – oil on canvas |
| Les Roches at Falaise near Giverny | 1885 | Painting – oil on canvas |
| Path | 1885 | Painting – oil on canvas |
| Path at Giverny | 1885 | Painting – oil on canvas |
| Poppy Field at Giverny | 1885 | Painting – oil on canvas |
| Poppy Field in a Hollow near Giverny | 1885 | Painting – oil on canvas |
| Road near Giverny | 1885 | Painting – oil on canvas |
| Road to Giverny in Winter | 1885 | Painting – oil on canvas |
| The Banks of the River Epte in Springtime | 1885 | Painting – oil on canvas |
| The Banks of the Seine at Port-Villez | 1885 | Painting – oil on canvas |
| The Beach and the Falaise d'Amont | 1885 | Painting – oil on canvas |
| The Departure of the Boats, Etretat | 1885 | Painting – oil on canvas |
| The Manneport at High Tide | 1885 | Painting – oil on canvas |
| The Manneport Seen from the East | 1885 | Painting – oil on canvas |
| The River Epte | 1885 | Painting – oil on canvas |
| The Road to Giverny | 1885 | Painting – oil on canvas |
| The Road to Giverny | 1885 | Painting – oil on canvas |
| The Rock Needle and the Porte d'Aval | 1885 | Painting – oil on canvas |
| The Rock Needle Seen through the Porte d'Aumont | 1885 | Painting – oil on canvas |
| The Seine at Port Villez, Snow Effect | 1885 | Painting – oil on canvas |
| The Seine near Giverny | 1885 | Painting – oil on canvas |
| The Willow (also known as Spring on the Epte) | 1885 | Painting – oil on canvas |
| Three Fishing Boats | 1885 | Painting – oil on canvas |
| Vase of Tulips | 1885 | Painting – oil on canvas |
| Vase of Tulips | 1885 | Painting – oil on canvas |
| Vase of Tulips | 1885 | Painting – oil on canvas |
| White Azaleas in a Pot | 1885 | Painting – oil on canvas |
| Willows in Springtime | 1885 | Painting – oil on canvas |
| Winter Landscape at the Val de Falaise | 1885 | Painting – oil on canvas |
| Etretat in the Rain | 1885–1886 | Painting – oil on canvas |
| Snow Effect at Falaise | 1885–1886 | Painting – oil on canvas |
| Snow Effect at Limetz | 1885–1886 | Painting – oil on canvas |
| The Rock Needle Seen through the Porte d'Aval | 1885–1886 | Painting – oil on canvas |
| A Haystack | 1886 | Painting – oil on canvas |
| An Orchard in Spring | 1886 | Painting – oil on canvas |
| Belle-Ile, Rain Effect | 1886 | Painting – oil on canvas |
| Belle-Ile, Rocks at Port-Goulphar | 1886 | Painting – oil on canvas |
| Coming into Port-Goulphar, Belle-Ile | 1886 | Painting – oil on canvas |
| Field of Tulips in Holland | 1886 | Painting – oil on canvas |
| Fields of Flowers and Windmills near Leiden | 1886 | Painting – oil on canvas |
| Group of Rocks at Port-Goulphar | 1886 | Painting – oil on canvas |
| Meadow in the Sun, at Giverny | 1886 | Painting – oil on canvas |
| Port Donnant, Belle Ile | 1886 | Painting – oil on canvas |
| Port Donnant, Belle Ile | 1886 | Painting – oil on canvas |
| Portrait of Poly, Fisherman at Kervillaouen | 1886 | Painting – oil on canvas |
| Promenade (study) | 1886 | Painting – oil on canvas |
| Pyramids at Port-Coton | 1886 | Painting – oil on canvas |
| Rocks at Belle-Ile, Port-Domois | 1886 | Painting – oil on canvas |
| Rocky Coast and the Lion Rock, Belle-Ile | 1886 | Painting – oil on canvas |
| Rocky Point at Port-Goulphar | 1886 | Painting – oil on canvas |
| Self Portrait with a Beret | 1886 | Painting – oil on canvas |
| Springtime | 1886 | Painting – oil on canvas |
| Storm at Belle-Ile | 1886 | Painting – oil on canvas |
| Storm off the Belle-Ile Coast | 1886 | Painting – oil on canvas |
| Storm on the Cote de Belle-Ile | 1886 | Painting – oil on canvas |
| The Grotto of Port-Domois | 1886 | Painting – oil on canvas |
| The "Pyramids" at Port-Coton | 1886 | Painting – oil on canvas |
| The "Pyramids" of Port Coton, Belle-Ile-en-Mer | 1886 | Painting – oil on canvas |
| Two Trees in a Meadow | 1886 | Painting – oil on canvas |
| Winter at Giverny | 1886 | Painting – oil on canvas |
| Woman with a Parasol (also known as Study of a Figure Outdoors (Facing Left)) | 1886 | Painting – oil on canvas |
| Woman with a Parasol, Facing Right (also known as Study of a Figure Outdoors (Facing Right)) | 1886 | Painting – oil on canvas |
| Bennecourt | 1887 | Painting – oil on canvas |
| Clematis | 1887 | Painting – oil on canvas |
| In the "Norvegienne" | 1887 | Painting – oil on canvas |
| Landscape at Giverny | 1887 | Painting – oil on canvas |
| Poppies at Giverny | 1887 | Painting – oil on canvas |
| Sunlight Effect under the Poplars | 1887 | Painting – oil on canvas |
| Suzanne Reading and Blanche Painting by the Marsh at Giverny | 1887 | Painting – oil on canvas |
| The Banks of the River Epte at Giverny | 1887 | Painting – oil on canvas |
| The Blue Row Boat | 1887 | Painting – oil on canvas |
| The Row Boat | 1887 | Painting – oil on canvas |
| The Stroller (Suzanne Hoschede) (also known as Taking a Walk) | 1887 | Painting – oil on canvas |
| Trees in Winter, View of Bennecourt | 1887 | Painting – oil on canvas |
| Young Girls in a Row Boat | 1887 | Painting – oil on canvas |
| Antibes | 1888 | Painting – oil on canvas |
| Antibes, Afternoon Effect | 1888 | Painting – oil on canvas |
| Antibes and the Maritime Alps | 1888 | Painting – oil on canvas |
| Antibes in the Morning | 1888 | Painting – oil on canvas |
| Antibes Seen from the Cape, Mistral Wind | 1888 | Painting – oil on canvas |
| Antibes Seen from the Salis Gardens (aka not an artwork !) | 1888 | Painting – oil on canvas |
| Antibes Seen from the Salis Gardens | 1888 | Painting – oil on canvas |
| Antibes Seen from the Salis Gardens | 1888 | Painting – oil on canvas |
| Antibes – View of the Salis Gardens | 1888 | Painting – oil on canvas |
| At Cap d'Antibes | 1888 | Painting – oil on canvas |
| At Cap d'Antibes, Mistral Wind | 1888 | Painting – oil on canvas |
| Beach in Juan-les-Pins | 1888 | Painting – oil on canvas |
| Bend in the River Epte | 1888 | Painting – oil on canvas |
| Evening in the Meadow at Giverny (detail) | 1888 | Painting – oil on canvas |
| Gardener's House at Antibes | 1888 | Painting – oil on canvas |
| Juan-les-Pins | 1888 | Painting – oil on canvas |
| Meadow at Limetz | 1888 | Painting – oil on canvas |
| Meadow at Limetz | 1888 | Painting – oil on canvas |
| Morning Landscape, Giverny (also known as Landscape in the Morning) | 1888 | Painting – oil on canvas |
| Pine Trees, Cap d'Antibes | 1888 | Painting – oil on canvas |
| Rocks on the Mediterranean Coast (also known as Cam d'Antibes) | 1888 | Painting – oil on canvas |
| The Alps Seen from Cap d'Antibes | 1888 | Painting – oil on canvas |
| The Bay of Antibes | 1888 | Painting – oil on canvas |
| The "Big Blue" at Antibes (also known as The Seat at Antibes) | 1888 | Painting – oil on canvas |
| The Castle in Antibes | 1888 | Painting – oil on canvas |
| The Esterel Mountains | 1888 | Painting – oil on canvas |
| The Gulf Juan at Antibes | 1888 | Painting – oil on canvas |
| The Gulf of Antibes | 1888 | Painting – oil on canvas |
| The Meadow at Giverny | 1888 | Painting – oil on canvas |
| The Meditarranean at Antibes | 1888 | Painting – oil on canvas |
| The Old Fort at Antibes (also known as The Fort of Antibes) | 1888 | Painting – oil on canvas |
| The Sea and the Alps | 1888 | Painting – oil on canvas |
| The Sea and the Alps (also known as The Mediterranean at Antibes) | 1888 | Painting – oil on canvas |
| The Sea in Antibes | 1888 | Painting – oil on canvas |
| The Seine near Giverny | 1888 | Painting – oil on canvas |
| Trees by the Seashore at Antibes | 1888 | Painting – oil on canvas |
| Under the Pine Trees at the End of the Day | 1888 | Painting – oil on canvas |
| View of Antibes from the Notre-Dame Plateau | 1888 | Painting – oil on canvas |
| View of Antibes from the Plateau Notre-Dame | 1888 | Painting – oil on canvas |
| View of Cap d'Antibes (also known as View of the Bay and Maritime Alps at Antibes) | 1888 | Painting – oil on canvas |
| Young Girl in the Garden at Giverny | 1888 | Painting – oil on canvas |
| Grainstacks at Giverny, Morning Effect | 1888–1889 | Painting – oil on canvas |
| Grainstacks at Giverny, Sunset | 1888–1889 | Painting – oil on canvas |
| Gorge of the Creuse | 1889 | Painting – oil on canvas |
| Gorge of the Petite Creuse | 1889 | Painting – oil on canvas |
| Grainstack at Giverny | 1889 | Painting – oil on canvas |
| Study of Rocks (also known as Le Bloc) | 1889 | Painting – oil on canvas |
| Sunlight on the Petit Cruese | 1889 | Painting – oil on canvas |
| The Grande Creuse by the Bridge at Vervy | 1889 | Painting – oil on canvas |
| The Mill at Vervy | 1889 | Painting – oil on canvas |
| The Old Tree at the Confluence | 1889 | Painting – oil on canvas |
| The Village of La Coche-Blond, Evening | 1889 | Painting – oil on canvas |
| The Village of La Roche-Blond, Sunset | 1889 | Painting – oil on canvas |
| Torrent of the Petite Creuse at Freeselines | 1889 | Painting – oil on canvas |
| Valley of the Creuse, Afternoon Sunlight | 1889 | Painting – oil on canvas |
| Valley of the Creuse, Evening Effect | 1889 | Painting – oil on canvas |
| Valley of the Creuse, Grey Day | 1889 | Painting – oil on canvas |
| Valley of the Creuse, Grey Sky | 1889 | Painting – oil on canvas |
| Valley of the Creuse, Sunlight Effect | 1889 | Painting – oil on canvas |
| Valley of the Creuse, Sunset | 1889 | Painting – oil on canvas |
| Valley of the Creuse, Sunset | 1889 | Painting – oil on canvas |
| Willows at Sunset | 1889 | Painting – oil on canvas |
| Boating on the River Epte | 1890 | Painting – oil on canvas |
| Grainstacks | 1890 | Painting – oil on canvas |
| Grainstacks at the End of Summer, Evening Effect | 1890 | Painting – oil on canvas |
| Grainstacks at the End of Summer, Morning Effect | 1890 | Painting – oil on canvas |
| Grainstacks in the Sunlight, Morning Effect | 1890 | Painting – oil on canvas |
| Oat and Poppy Field | 1890 | Painting – oil on canvas |
| Oat and Poppy Field | 1890 | Painting – oil on canvas |
| Oat and Poppy Field, Giverny | 1890 | Painting – oil on canvas |
| Oat Field | 1890 | Painting – oil on canvas |
| Poppy Field | 1890 | Painting – oil on canvas |
| Poppy Field, Giverny | 1890 | Painting – oil on canvas |
| Poppy Field in Giverny | 1890 | Painting – oil on canvas |
| The Pink Skiff | 1890 | Painting – oil on canvas |
| Two Grainstacks at the End of the Day, Autumn | 1890 | Painting – oil on canvas |
| Grainstack | 1890–1891 | Painting – oil on canvas |
| Grainstack at Sunset, Winter | 1890–1891 | Painting – oil on canvas |
| Grainstack in Overcast Weather, Snow Effect | 1890–1891 | Painting – oil on canvas |
| Grainstack in the Morning, Snow Effect | 1890–1891 | Painting – oil on canvas |
| Grainstacks at Sunset, Snow Effect | 1890–1891 | Painting – oil on canvas |
| Grainstacks in the Sunlight, Midday | 1890–1891 | Painting – oil on canvas |
| Grainstacks, Snow Effect | 1890–1891 | Painting – oil on canvas |
| Grainstacks, White Frost Effect | 1890–1891 | Painting – oil on canvas |
| Grainstacks, White Frost Effect By Monet (also known as Grainstacks, In Snowy Effect By Monet) | 1890–1891 | Painting – oil on canvas |
| Grainstack, Thaw, Sunset | 1890–1891 | Painting – oil on canvas |
| A Row of Poplars | 1891 | Painting – oil on canvas |
| Four Trees | 1891 | Painting – oil on canvas |
| Grainstack | 1891 | Painting – oil on canvas |
| Grainstack at Sunset | 1891 | Painting – oil on canvas |
| Grainstack, Impression in Pinks and Blues | 1891 | Painting – oil on canvas |
| Grainstacks in the Morning, Snow Effect | 1891 | Painting – oil on canvas |
| Grainstack, Sun in the Mist | 1891 | Painting – oil on canvas |
| Poplars | 1891 | Painting – oil on canvas |
| Poplars near Giverny | 1891 | Painting – oil on canvas |
| Poplars on the Banks of the Epte | 1891 | Painting – oil on canvas |
| Poplars on the Banks of the River Epte at Dusk | 1891 | Painting – oil on canvas |
| Poplars on the Banks of the River Epte in Autumn | 1891 | Painting – oil on canvas |
| Poplars on the Banks of the River Epte, Overcast Weather | 1891 | Painting – oil on canvas |
| Poplars, White and Yellow Effect | 1891 | Painting – oil on canvas |
| Poplars, Wind Effect | 1891 | Painting – oil on canvas |
| Three Poplar Trees, Autumn Effect | 1891 | Painting – oil on canvas |
| Three Poplar Trees in the Autumn | 1891 | Painting – oil on canvas |
| Three Trees in Autumn | 1891 | Painting – oil on canvas |
| Three Trees in Grey Weather | 1891 | Painting – oil on canvas |
| Three Trees in Spring | 1891 | Painting – oil on canvas |
| Three Trees in Summer | 1891 | Painting – oil on canvas |
| Poplars on the Banks of the River Epte | 1891–1892 | Painting – oil on canvas |
| Poplars on the Banks of the River Epte, Seen from the Marsh | 1891–1892 | Painting – oil on canvas |
| Poplars, View from the Marsh | 1891–1892 | Painting – oil on canvas |
| Misty Morning on the Seine | 1892 | Painting – oil on canvas |
| Misty Morning on the Seine Blue | 1892 | Painting – oil on canvas |
| Misty Morning on the Seine Mauve | 1892 | Painting – oil on canvas |
| Misty Morning on the Seine Sunrise | 1892 | Painting – oil on canvas |
| Rouen Cathedral | 1892 | Painting – oil on canvas |
| Rouen Cathedral, Symphony in Grey and Rose | 1892 | Painting – oil on canvas |
| Rouen Cathedral, the Portal, Grey Weather | 1892 | Painting – oil on canvas |
| Study of the Portal | 1892 | Painting – oil on canvas |
| The Cour d'Albane | 1892 | Painting – oil on canvas |
| The Cour d'Albane, Grey Weather | 1892 | Painting – oil on canvas |
| The Portal, Harmony in Brown | 1892 | Painting – oil on canvas |
| The Portal in the Sun | 1892 | Painting – oil on canvas |
| View of Rouen from the Cote Sainte-Catherine | 1892 | Painting – oil on canvas |
| Church at Jeufosse, Snowy Weather | 1893 | Painting – oil on canvas |
| Floating Ice at Bennecourt | 1893 | Painting – oil on canvas |
| Floating Ice near Bennecourt | 1893 | Painting – oil on canvas |
| Floes at Bennecourt | 1893 | Painting – oil on canvas |
| Morning on the Seine | 1893 | Painting – oil on canvas |
| Portal in the Sun | 1893 | Painting – oil on canvas |
| Portal in the Sun | 1893 | Painting – oil on canvas |
| Rouen Cathedral | 1893 | Painting – oil on canvas |
| Rouen Cathedral in the Fog | 1893 | Painting – oil on canvas |
| Rouen Cathedral, Sunlight Effect | 1893 | Painting – oil on canvas |
| Rouen Cathedral, the Portal and the Tour d'Albane, Full Sunlight | 1893 | Painting – oil on canvas |
| Rouen Cathedral, the Portal and the tour d'Albane, Morning Effect | 1893 | Painting – oil on canvas |
| Rouen Cathedral, the Portal, Morning Effect | 1893 | Painting – oil on canvas |
| Rouen Cathedral, the Portal, Morning Fog | 1893 | Painting – oil on canvas |
| The Portal and the Tour d'Albane at Dawn | 1893 | Painting – oil on canvas |
| The Portal and the Tour d'Albene, Grey Weather | 1893 | Painting – oil on canvas |
| The Portal of Rouen Cathedral at Midday | 1893 | Painting – oil on canvas |
| The Seine at Bennecourt in Winter | 1893 | Painting – oil on canvas |
| Springtime Landscape at Giverny | 1893–1894 | Painting – oil on canvas |
| A Meadow at Giverny | 1894 | Painting – oil on canvas |
| Rouen Cathedral, the Portal in the Sun | 1894 | Painting – oil on canvas |
| Spring Landscape | 1894 | Painting – oil on canvas |
| The Seine at Port-Villes, Clear Weather | 1894 | Painting – oil on canvas |
| The Seine at Port-Villez | 1894 | Painting – oil on canvas |
| The Seine at Port-Villez, Blue Effect | 1894 | Painting – oil on canvas |
| The Seine at Port-Villez, Harmony in Blue | 1894 | Painting – oil on canvas |
| The Seine at Port-Villez, Mist | 1894 | Painting – oil on canvas |
| The Seine at Port-Villez, Pink Effect | 1894 | Painting – oil on canvas |
| The Seine near Vernon | 1894 | Painting – oil on canvas |
| Vernon Church in Grey Weather | 1894 | Painting – oil on canvas |
| Haystack | 1895 | Painting – oil on canvas |
| Haystacks at Giverny | 1895 | Painting – oil on canvas |
| Houses in the Snow | 1895 | Painting – oil on canvas |
| Houses in the Snow, Norway | 1895 | Painting – oil on canvas |
| Mount Kolsaas | 1895 | Painting – oil on canvas |
| Mount Kolsaas | 1895 | Painting – oil on canvas |
| Mount Kolsaas | 1895 | Painting – oil on canvas |
| Mount Kolsaas in Misty Weather | 1895 | Painting – oil on canvas |
| Mount Kolsaas, Norway | 1895 | Painting – oil on canvas |
| Mount Kolsaas, Rose Reflection | 1895 | Painting – oil on canvas |
| Norwegian Landscape, Sandviken | 1895 | Painting – oil on canvas |
| Red Houses at Bjornegaard in the Snow, Norway | 1895 | Painting – oil on canvas |
| Sandviken, Norway | 1895 | Painting – oil on canvas |
| Sandviken Village in the Snow | 1895 | Painting – oil on canvas |
| The Banks of the Fjord at Christiania | 1895 | Painting – oil on canvas |
| The Fjord, near Christiania | 1895 | Painting – oil on canvas |
| The Bridge in Monet's Garden | 1895–1896 | Painting – oil on canvas |
| A Cliff near Dieppe | 1896 | Painting – oil on canvas |
| Arm of the Seine near Giverny | 1896 | Painting – oil on canvas |
| Cliff at Petit Ailly, at Varengeville | 1896 | Painting – oil on canvas |
| Cliff at Pourville | 1896 | Painting – oil on canvas |
| Cliff at Pourville | 1896 | Painting – oil on canvas |
| Cliffs at Pourville, Rain | 1896 | Painting – oil on canvas |
| Morning on the Seine | 1896 | Painting – oil on canvas |
| Morning on the Seine | 1896 | Painting – oil on canvas |
| Morning on the Seine, near Giverny | 1896 | Painting – oil on canvas |
| On the Cliff at Petit Ailly | 1896 | Painting – oil on canvas |
| The Cote Sauvate | 1896 | Painting – oil on canvas |
| Flood at Giverny | 1896–1897 | Painting – oil on canvas |
| The Japanese Bridge at Giverny | 1896–1898 | Painting – oil on canvas |
| Arm of the Seine at Giverny | 1897 | Painting – oil on canvas |
| Arm of the Seine near Giverny | 1897 | Painting – oil on canvas |
| Arm of the Seine near Giverny at Sunrise | 1897 | Painting – oil on canvas |
| Arm of the Seine near Giverny in the Fog | 1897 | Painting – oil on canvas |
| Arm of the Seine near Giverny in the Fog | 1897 | Painting – oil on canvas |
| At Val Saint-Nicolas, near Dieppe | 1897 | Painting – oil on canvas |
| At Val-Saint-Nicolas near Dieppe in the Morning | 1897 | Painting – oil on canvas |
| At Val Saint-Nicolas near Dieppe, Morning | 1897 | Painting – oil on canvas |
| Bed of Chrysanthemums | 1897 | Painting – oil on canvas |
| Chrysanthemums | 1897 | Painting – oil on canvas |
| Chrysanthemums | 1897 | Painting – oil on canvas |
| Cliff at Petit Ailly in Grey Weather | 1897 | Painting – oil on canvas |
| Cliff at Pourville in the Morning | 1897 | Painting – oil on canvas |
| Cliffs at Pourville, Morning | 1897 | Painting – oil on canvas |
| Coastguard Cabin | 1897 | Painting – oil on canvas |
| Customs House at Varengaville | 1897 | Painting – oil on canvas |
| Customs House at Varengeville | 1897 | Painting – oil on canvas |
| Customs House at Varengeville in the Fog (also known as Blue Effect) | 1897 | Painting – oil on canvas |
| Customs House, Rose Effect | 1897 | Painting – oil on canvas |
| Morning on the Seine | 1897 | Painting – oil on canvas |
| Morning on the Seine | 1897 | Painting – oil on canvas |
| Morning on the Seine, Clear Weather | 1897 | Painting – oil on canvas |
| Morning on the Seine, Clear Weather | 1897 | Painting – oil on canvas |
| Morning on the Seine, Mist | 1897 | Painting – oil on canvas |
| On the Cliff near Dieppe | 1897 | Painting – oil on canvas |
| On the Cliff near Dieppe | 1897 | Painting – oil on canvas |
| On the Cliff near Dieppe, Overcast Skies | 1897 | Painting – oil on canvas |
| The Cliff near Dieppe | 1897 | Painting – oil on canvas |
| The Coastguard Cabin at Varengeville | 1897 | Painting – oil on canvas |
| The Gorge at Varengeville, Late Afternoon | 1897 | Painting – oil on canvas |
| The Gorge du Petit Ailly, Verengeville, Grey Weather | 1897 | Painting – oil on canvas |
| The Pointe du Petit Ailly | 1897 | Painting – oil on canvas |
| The Seine near Giverny | 1897 | Painting – oil on canvas |
| Val-Saint-Nicolas, near Dieppe in the Morning | 1897 | Painting – oil on canvas |
| Morning on the Seine in the Rain | 1897–1898 | Painting – oil on canvas |
| Pink Water-Lilies | 1897–1899 | Painting – oil on canvas |
| Water-Lilies | 1897–1899 | Painting – oil on canvas |
| Water-Lilies | 1897–1899 | Painting – oil on canvas |
| Water-Lilies | 1897–1899 | Painting – oil on canvas |
| Water-Lilies, Evening Effect | 1897–1899 | Painting – oil on canvas |
| Water-Lily Pond | 1897–1899 | Painting – oil on canvas |
| Charing Cross Bridge | 1899 | Painting – oil on canvas |
| The Water-Lily Pond (also known as Japanese Bridge) | 1899 | Painting – oil on canvas |
| Water-Lily Pond | 1899 | Painting – oil on canvas |
| Giverny in Springtime | 1899–1900 | Painting – oil on canvas |
| Houses of Parliament, Seagulls | 1899–1900 | Painting – oil on canvas |
| The Iris Garden at Giverny | 1899–1900 | Painting – oil on canvas |
| Waterloo Bridge, Sunlight in the Fog | 1899–1900 | Painting – oil on canvas |
| Charing Cross Bridge | 1899–1901 | Painting – oil on canvas |
| Charing Cross Bridge | 1899–1901 | Painting – oil on canvas |
| Charing Cross Bridge | 1899–1901 | Painting – oil on canvas |
| Charing Cross Bridge | 1899–1901 | Painting – oil on canvas |
| Charing Cross Bridge | 1899–1901 | Painting – oil on canvas |
| Charing Cross Bridge | 1899–1901 | Painting – oil on canvas |
| Charing Cross Bridge | 1899–1901 | Painting – oil on canvas |
| Charing Cross Bridge | 1899–1901 | Painting – oil on canvas |
| Charing Cross Bridge, Fog | 1899–1901 | Painting – oil on canvas |
| Charing Cross Bridge, Fog on the Thames | 1899–1901 | Drawing – pastel |
| Charing Cross Bridge, London | 1899–1901 | Painting – oil on canvas |
| Charing Cross Bridge, Reflections on the Thames | 1899–1901 | Painting – oil on canvas |
| Charing Cross Bridge (study) | 1899–1901 | Painting – oil on canvas |
| Charing Cross Bridge, The Thames | 1899–1901 | Painting – oil on canvas |
| Charing Cross Bridge, The Thames | 1899–1901 | Painting – oil on canvas |
| Cleopatra's Needle and Charing Cross Bridge | 1899–1901 | Painting – oil on canvas |
| Houses of Parliament, Fog Effect | 1899–1901 | Painting – oil on canvas |
| Waterloo Bridge | 1899–1901 | Painting – oil on canvas |
| Waterloo Bridge | 1899–1901 | Painting – oil on canvas |
| Waterloo Bridge | 1899–1901 | Painting – oil on canvas |
| Waterloo Bridge at Sunset, Pink Effect | 1899–1901 | Painting – oil on canvas |
| Waterloo Bridge, Dawn | 1899–1901 | Painting – oil on canvas |
| Waterloo Bridge, Effect of Sun in the Mist | 1899–1901 | Painting – oil on canvas |
| Waterloo Bridge, Fog Effect | 1899–1901 | Painting – oil on canvas |
| Waterloo Bridge, Grey Weather | 1899–1901 | Painting – oil on canvas |
| Waterloo Bridge, Hazy Sun | 1899–1901 | Painting – oil on canvas |
| Waterloo Bridge in the Fog | 1899–1901 | Painting – oil on canvas |
| Waterloo Bridge, Misty Morning | 1899–1901 | Painting – oil on canvas |
| Waterloo Bridge, Misty Weather | 1899–1901 | Painting – oil on canvas |
| Waterloo Bridge, Overcast Weather | 1899–1901 | Painting – oil on canvas |
| Waterloo Bridge, Overcast Weather | 1899–1901 | Painting – oil on canvas |
| Waterloo Bridge, Sunlight Effect | 1899–1901 | Painting – oil on canvas |
| Waterloo Bridge, Sunlight Effect | 1899–1901 | Painting – oil on canvas |
| Waterloo Bridge, Sunlight Effect | 1899–1901 | Painting – oil on canvas |
| Waterloo Bridge, Sunlight Effect | 1899–1901 | Painting – oil on canvas |
| Charing Cross Bridge, Overcast Weather | 1900 | Painting – oil on canvas |
| Irises in Monet's Garden | 1900 | Painting – oil on canvas |
| Path along the Water-Lily Pond | 1900 | Painting – oil on canvas |
| The Bridge over the Water-Lily Pond | 1900 | Painting – oil on canvas |
| The Garden (also known as Irises) | 1900 | Painting – oil on canvas |
| The Main Path at Giverny | 1900 | Painting – oil on canvas |
| The Water-Lily Pond (also known as Japanese Bridge) | 1900 | Painting – oil on canvas |
| Waterlily Pond and Path by the Water | 1900 | Painting – oil on canvas |
| Water-Lily Pond, Symphony in Rose | 1900 | Painting – oil on canvas |
| Waterloo Bridge, London | 1900 | Painting – oil on canvas |
| Waterloo Bridge, Overcast Weather | 1900 | Painting – oil on canvas |
| Apple Trees in Bloom at Giverny | 1900–1901 | Painting – oil on canvas |
| Houses of Parliament | 1900–1901 | Painting – oil on canvas |
| Houses of Parliament, Effect of Sunlight in the Fog | 1900–1901 | Painting – oil on canvas |
| Houses of Parliament, Effect of Sunlight in the Fog | 1900–1901 | Painting – oil on canvas |
| Houses of Parliament, Fog Effect | 1900–1901 | Painting – oil on canvas |
| Houses of Parliament, London, Symphony in Rose | 1900–1901 | Painting – oil on canvas |
| Houses of Parliament, Reflection of the Thames | 1900–1901 | Painting – oil on canvas |
| Houses of Parliament, Seagulls | 1900-1901 | Painting – oil on canvas |
| Houses of Parliament, Stormy Sky | 1900–1901 | Painting – oil on canvas |
| Houses of Parliament, Sunset | 1900–1901 | Painting – oil on canvas |
| Houses of Parliament, Sunset | 1900–1901 | Painting – oil on canvas |
| Houses of Parliament, Sunset (detail) | 1900–1901 | Painting – oil on canvas |
| Houses of Parliament, Westminster | 1900–1901 | Painting – oil on canvas |
| Houses of Parliament, Sunlight Effect | 1900–1901 | Painting – oil on canvas |
| Leicester Square at Night | 1900–1901 | Painting – oil on canvas |
| Water-Lily Pond, Water Irises | 1900–1901 | Painting – oil on canvas |
| Boats on the Thames, Fog Effect | 1901 | Drawing – pastel |
| London, Boats on the Thames | 1901 | Drawing – pastel |
| Vetheuil, Afternoon | 1901 | Painting – oil on canvas |
| Vetheuil at Sunset | 1901 | Painting – oil on canvas |
| Vetheuil, Pink Effect | 1901 | Painting – oil on canvas |
| Barge on the Seine at Vertheuil (also known as Vetheuil) | 1901–1902 | Painting – oil on canvas |
| Pathway in Monet's Garden at Giverny | 1901–1902 | Painting – oil on canvas |
| The Flowered Garden | 1901–1902 | Painting – oil on canvas |
| The Path at Giverny | 1902–1903 | Painting – oil on canvas |
| Water-Lilies | 1903 | Painting – oil on canvas |
| Water-Lilies | 1903 | Painting – oil on canvas |
| Water-Lilies | 1904 | Painting – oil on canvas |
| Water-Lilies | 1904 | Painting – oil on canvas |
| Water-Lilies | 1904 | Painting – oil on canvas |
| Water-Lilies | 1904 | Painting – oil on canvas |
| Reflections on the Water | 1905 | Painting – oil on canvas |
| The Bridge over the Water-Lily Pond | 1905 | Painting – oil on canvas |
| The Water-Lily Pond and Bridge | 1905 | Painting – oil on canvas |
| Water-Lilies | 1905 | Painting – oil on canvas |
| Water-Lilies | 1905 | Painting – oil on canvas |
| Water-Lilies | 1905 | Painting – oil on canvas |
| Water-Lilies | 1905 | Painting – oil on canvas |
| Water-Lilies | 1905 | Painting – oil on canvas |
| Water-Lilies | 1906 | Painting – oil on canvas |
| Water-Lilies | 1906 | Painting – oil on canvas |
| Water Lilies | 1906–1907 | Painting – oil on canvas |
| Water-Lilies | 1906–1907 | Painting – oil on canvas |
| Still Life with Eggs | 1907 | Painting – oil on canvas |
| Water-Lilies | 1907 | Painting – oil on canvas |
| Water-Lilies | 1907 | Painting – oil on canvas |
| Water-Lilies | 1907 | Painting – oil on canvas |
| Water-Lilies | 1907 | Painting – oil on canvas |
| Water-Lilies | 1907 | Painting – oil on canvas |
| Water-Lilies | 1907 | Painting – oil on canvas |
| Water-Lilies | 1907 | Painting – oil on canvas |
| Water-Lilies | 1907 | Painting – oil on canvas |
| Water-Lilies | 1907 | Painting – oil on canvas |
| Water-Lilies | 1907 | Painting – oil on canvas |
| Water-Lilies | 1907 | Painting – oil on canvas |
| Water-Lilies | 1907 | Painting – oil on canvas |
| Water-Lilies | 1907 | Painting – oil on canvas |
| Water-Lilies (study) | 1907–1908 | Painting – oil on canvas |
| Gondola in Venice | 1908 | Painting – oil on canvas |
| Palazzo Contarini | 1908 | Painting – oil on canvas |
| Palazzo Contarini | 1908 | Painting – oil on canvas |
| Palazzo da Mula | 1908 | Painting – oil on canvas |
| Palazzo da Mula | 1908 | Painting – oil on canvas |
| Palazzo Dario | 1908 | Painting – oil on canvas |
| Palazzo Dario | 1908 | Painting – oil on canvas |
| Palazzo Dario | 1908 | Painting – oil on canvas |
| Palazzo Dario | 1908 | Painting – oil on canvas |
| Rio della Salute | 1908 | Painting – oil on canvas |
| Rio della Salute | 1908 | Painting – oil on canvas |
| Rio della Salute | 1908 | Painting – oil on canvas |
| San Giorgio Maggiore | 1908 | Painting – oil on canvas |
| San Giorgio Maggiore | 1908 | Painting – oil on canvas |
| San Giorgio Maggiore | 1908 | Painting – oil on canvas |
| San Giorgio Maggiore | 1908 | Painting – oil on canvas |
| San Giorgio Maggiore at Dusk | 1908 | Painting – oil on canvas |
| The Doges' Palace | 1908 | Painting – oil on canvas |
| The Doges' Palace Seen from San Giorgio Maggiore (also known as San Giorgio) | 1908 | Painting – oil on canvas |
| The Doges' Palace Seen from San Giorgio Maggiore | 1908 | Painting – oil on canvas |
| The Doges' Palace Seen from San Giorgio Maggiore | 1908 | Painting – oil on canvas |
| The Doges' Palace Seen from San Giorgio Maggiore | 1908 | Painting – oil on canvas |
| The Grand Canal | 1908 | Painting – oil on canvas |
| The Grand Canal | 1908 | Painting – oil on canvas |
| The Grand Canal | 1908 | Painting – oil on canvas |
| The Grand Canal | 1908 | Painting – oil on canvas |
| The Grand Canal and Santa Maria della Salute | 1908 | Painting – oil on canvas |
| The Grand Canal, Venice | 1908 | Painting – oil on canvas |
| The Palazzo Ducale | 1908 | Painting – oil on canvas |
| The Palazzo Ducale | 1908 | Painting – oil on canvas |
| The Red House | 1908 | Painting – oil on canvas |
| Twilight, Venice | 1908 | Painting – oil on canvas |
| Venice, The Doges' Palace Seen from San Giorgio Maggiore | 1908 | Painting – oil on canvas |
| Water-Lilies | 1908 | Painting – oil on canvas |
| Water-Lilies | 1908 | Painting – oil on canvas |
| Water-Lilies | 1908 | Painting – oil on canvas |
| Water-Lilies | 1908 | Painting – oil on canvas |
| Water-Lilies | 1908 | Painting – oil on canvas |
| Water-Lilies | 1908 | Painting – oil on canvas |
| Water-Lilies | 1908 | Painting – oil on canvas |
| Water-Lilies | 1908 | Painting – oil on canvas |
| Water-Lilies | 1908 | Painting – oil on canvas |
| Water-Lilies | 1908 | Painting – oil on canvas |
| Grainstack at Sunset | 1908–1912 | Painting – oil on canvas |
| Rose Arches at Giverny (also known as The Floral Arch) | 1913 | Painting – oil on canvas |
| The Artist's House at Giverny | 1913 | Painting – oil on canvas |
| The Flowered Arches at Giverny | 1913 | Painting – oil on canvas |
| Water-Lilies | 1914 | Painting – oil on canvas |
| Agapanathus | 1914–1917 | Painting – oil on canvas |
| Agapanthus | 1914–1917 | Painting – oil on canvas |
| Hamerocallis | 1914–1917 | Painting – oil on canvas |
| Irises | 1914–1917 | Painting – oil on canvas |
| Irises | 1914–1917 | Painting – oil on canvas |
| Irises | 1914–1917 | Painting – oil on canvas |
| Lilac Irises | 1914–1917 | Painting – oil on canvas |
| Red Water-Lilies | 1914–1917 | Painting – oil on canvas |
| The Path through the Irises | 1914–1917 | Painting – oil on canvas |
| Water-Lilies | 1914–1917 | Painting – oil on canvas |
| Water-Lilies | 1914–1917 | Painting – oil on canvas |
| Water-Lilies | 1914–1917 | Painting – oil on canvas |
| Water-Lilies | 1914–1917 | Painting – oil on canvas |
| Water-Lilies | 1914–1917 | Painting – oil on canvas |
| Water-Lilies | 1914–1917 | Painting – oil on canvas |
| Water-Lilies | 1914–1917 | Painting – oil on canvas |
| Water-Lilies | 1914–1917 | Painting – oil on canvas |
| Water-Lilies | 1914–1917 | Painting – oil on canvas |
| Water-Lilies | 1914–1917 | Painting – oil on canvas |
| Water-Lilies and Agapanthus | 1914–1917 | Painting – oil on canvas |
| Water-Lilies (detail) | 1914–1917 | Painting – oil on canvas |
| Yellow and Lilac Water-Lilies | 1914–1917 | Painting – oil on canvas |
| Yellow Irises | 1914–1917 | Painting – oil on canvas |
| Yellow Irises | 1914–1917 | Painting – oil on canvas |
| Yellow Irises | 1914–1917 | Painting – oil on canvas |
| Yellow Irises with Pink Cloud | 1914–1917 | Painting – oil on canvas |
| Water-Lilies | 1916–1919 | Painting – oil on canvas |
| Water-Lilies | 1916–1919 | Painting – oil on canvas |
| Water-Lilies | 1916–1919 | Painting – oil on canvas |
| Water-Lilies | 1916–1919 | Painting – oil on canvas |
| Water-Lilies | 1916–1919 | Painting – oil on canvas |
| Water-Lilies | 1916–1919 | Painting – oil on canvas |
| Water-Lilies, Reflection of a Weeping Willow | 1916–1919 | Painting – oil on canvas |
| Water-Lilies, Reflections of Weeping Willows (left half) | 1916–1919 | Painting – oil on canvas |
| Water-Lilies, Reflections of Weeping Willows (right half) | 1916–1919 | Painting – oil on canvas |
| Weeping Willow and Water-Lily Pond' | 1916–1919 | Painting – oil on canvas |
| Weeping Willow and Water-Lily Pond | 1916–1919 | Painting – oil on canvas |
| Weeping Willow and Water-Lily Pond (detail) | 1916–1919 | Painting – oil on canvas |
| Self Portrait | 1917 | Painting – oil on canvas |
| The Water-Lily Pond | 1917–1919 | Painting – oil on canvas |
| The Water-Lily Pond | 1917–1919 | Painting – oil on canvas |
| The Water-Lily Pond | 1917–1919 | Painting – oil on canvas |
| The Water-Lily Pond | 1917–1919 | Painting – oil on canvas |
| The Water-Lily Pond | 1917–1919 | Painting – oil on canvas |
| The Water-Lily Pond | 1917–1919 | Painting – oil on canvas |
| The Water-Lily Pond | 1917–1919 | Painting – oil on canvas |
| The Water-Lily Pond (detail) | 1917–1919 | Painting – oil on canvas |
| The Water-Lily Pond (detail) | 1917–1919 | Painting – oil on canvas |
| The Water-Lily Pond (left side) | 1917–1919 | Painting – oil on canvas |
| Water-Lilies | 1917–1919 | Painting – oil on canvas |
| Water-Lilies | 1917–1919 | Painting – oil on canvas |
| Wisteria (left half) | 1917–1919 | Painting – oil on canvas |
| Wisteria (left half) | 1917–1919 | Painting – oil on canvas |
| Pale Water-Lilies (detail) | 1917–1920 | Painting – oil on canvas |
| The Water-Lily Pond | 1917–1920 | Painting – oil on canvas |
| The Water-Lily Pond (right side) | 1917–1920 | Painting – oil on canvas |
| Water-Lilies (left half) | 1917–1920 | Painting – oil on canvas |
| Water-Lilies (right half) | 1917–1920 | Painting – oil on canvas |
| Winteria (right half) | 1917–1920 | Painting – oil on canvas |
| The Japanese Bridge | 1918 | Painting – oil on canvas |
| Weeping Willow | 1918 | Painting – oil on canvas |
| The Japanese Bridge | 1918–1919 | Painting – oil on canvas |
| The Japanese Bridge | 1918–1919 | Painting – oil on canvas |
| The Water-Lily Pond | 1918–1919 | Painting – oil on canvas |
| The Water-Lily Pond | 1918–1919 | Painting – oil on canvas |
| Water-Lily Pond at Giverny | 1918–1919 | Painting – oil on canvas |
| Weeping Willow | 1918–1919 | Painting – oil on canvas |
| Weeping Willow | 1918–1919 | Painting – oil on canvas |
| Weeping Willow | 1918–1919 | Painting – oil on board |
| Weeping Willow | 1918–1919 | Painting – oil on canvas |
| Weeping Willow | 1918–1919 | Painting – oil on canvas |
| Weeping Willow | 1918–1919 | Painting – oil on canvas |
| The Japanese Bridge | 1918–1924 | Painting – oil on canvas |
| The Japanese Bridge | 1918–1924 | Painting – oil on canvas |
| The Japanese Bridge | 1918–1924 | Painting – oil on canvas |
| The Japanese Bridge | 1918–1924 | Painting – oil on canvas |
| The Japanese Bridge | 1918–1924 | Painting – oil on canvas |
| The Japanese Bridge | 1918–1924 | Painting – oil on canvas |
| The Japanese Bridge | 1918–1924 | Painting – oil on canvas |
| The Japanese Bridge | 1918–1924 | Painting – oil on canvas |
| The Japanese Bridge at Giverny | 1918–1924 | Painting – oil on canvas |
| The Path under the Rose Arches, Giverny | 1918–1924 | Painting – oil on canvas |
| The Path under the Rose Trellises | 1918–1924 | Painting – oil on canvas |
| The Footbridge over the Water-Lily Pone | 1919 | Painting – oil on canvas |
| The Water-Lily Pond | 1919 | Painting – oil on canvas |
| Wisteria | 1919–1920 | Painting – oil on canvas |
| Wisteria | 1919–1920 | Painting – oil on canvas |
| The Path under the Rose Trellises, Giverny | 1920–1922 | Painting – oil on canvas |
| The Path under the Rose Trellises, Giverny | 1920–1922 | Painting – oil on canvas |
| Weeping Willow, Giverny | 1920–1922 | Painting – oil on canvas |
| Agapanthus (center panel) | 1920–1926 | Painting – oil on canvas |
| Agapanthus (right panel) | 1920–1926 | Painting – tempera on panel |
| Flowering Trees near the Coast | 1920–1926 | Painting – oil on canvas |
| Green Reflection (left half) | 1920–1926 | Painting – oil on canvas |
| Green Reflection (right half) | 1920–1926 | Painting – oil on canvas |
| Morning (left detail) | 1920–1926 | Painting – oil on canvas |
| Morning (right-center detail) | 1920–1926 | Painting – oil on canvas |
| Reflections of Clouds on the Water-Lily Pond (triptych, center panel) | 1920–1926 | Painting – oil on canvas |
| Reflections of Clouds on the Water-Lily Pond (triptych, right panel) | 1920–1926 | Painting – oil on canvas |
| Sunset (left half) | 1920–1926 | Painting – oil on canvas |
| Sunset (right half) | 1920–1926 | Painting – oil on canvas |
| Water-Lilies (right half) | 1920–1926 | Painting – oil on canvas |
| Water-Lillies Pond (left half) | 1920–1926 | Painting – oil on canvas |
| Water-Lily Pond, Evening (left panel) | 1920–1926 | Painting – oil on canvas |
| Water-Lily Pond, Evening (right panel) | 1920–1926 | Painting – oil on canvas |
| Water-Lily Pond with Irises | 1920–1926 | Painting – oil on canvas |
| Water-Lily Pond with Irises (left half) | 1920–1926 | Painting – oil on canvas |
| Weeping Willow | 1921–1922 | Painting – oil on canvas |
| The Artist's House Seen from the Rose Garden | 1922–1924 | Painting – oil on canvas |
| The Artist's House, View from the Rose Garden | 1922–1924 | Painting – oil on canvas |
| The Garden at Giverny | 1922–1924 | Painting – oil on canvas |
| The House Seen from the Rose Garden | 1922–1924 | Painting – oil on canvas |
| The House Seen from the Rose Garden | 1922–1924 | Painting – oil on canvas |
| The House Seen from the Rose Garden | 1922–1924 | Painting – oil on canvas |
| The House among the Roses | 1925 | Painting – oil on canvas |
| The House among the Roses | 1925 | Painting – oil on canvas |
| The House Seen through the Roses | 1925–1926 | Painting – oil on canvas |
| The Rose Bush | 1925–1926 | Painting – oil on canvas |