Book ideas
50 best coastal towns  to live in.
rating  total 91/100
Marbella example
10/10 weather
10/10 Security
10/10 The People
8/10 Schools
7/10 Beaches
9/10 Properties
8/10 Property Prices
8/10 Living costs
10/10 Healthy lifestyle
9/ 10 Culture
Marbella winner rating  total 91/100
3 ebooks about cars
50 best collectors cars build between2000 – 2015
50 best collectors cars build between 1970 – 2000
50 best collectors cars build between 1930 – 1970
(prices above usd100.000)
Use google for content facts
example
10/10 Rarity Produced only 499
8/10 Quality its Italian
9/10 The Brand – Race History
9/10 Speed
8/10  Handeling
6/10 Running costs
5/10 Purchase cost
8/10 Potential Gain
10/10 Wow factor
9/ 10 Will the wife like
Winner Enzo Ferrari  82 points
Recommended   Ebook  downloads.
E-BOOK NONFICTION
WEEKS
ON LIST

1

DEAD WAKE,

by Erik Larson. (Crown.) The last voyage of the Lusitania, by the author of "The Devil in the White City."
4

Buy

2

THE BOYS IN THE BOAT,

by Daniel James Brown. (Viking.) The University of Washington's eight-oar crew and their quest for gold at the 1936 Berlin Olympics.
63

Buy

3

THINK LIKE A FREAK,

by Steven D. Levitt and Stephen J. Dubner. (Morrow/HarperCollins.) How to solve problems creatively, from the authors of "Freakonomics."
10

Buy

4

WILD,

by Cheryl Strayed. (Knopf.) A woman's account of the life-changing 1,100-mile solo hike she took along the Pacific Crest Trail in 1995.
138

Buy

5

UNDER THE TUSCAN SUN,

by Frances Mayes. (Broadway.) A memoir of buying, renovating and settling into a villa near Cortona, Italy; first published in 1996.
1

Buy

6

GOING CLEAR,

by Lawrence Wright. (Vintage.) The Pulitzer Prize-winning author examines the world of Scientology; the basis for the documentary film.
7

Buy

7

UNBROKEN,

by Laura Hillenbrand. (Random House.) An Olympic runner's story of survival as a prisoner of the Japanese in World War II after his plane went down over the Pacific.
218

Buy

8

AMERICAN SNIPER,

by Chris Kyle with Scott McEwen and Jim DeFelice. (Morrow/HarperCollins.) A member of the Navy SEALs who had the most career sniper kills in United States military history discusses his experiences during the Iraq war. Kyle was shot to death in Texas in 2013.
73

Buy

9

BECOMING STEVE JOBS,

by Brent Schlender and Rick Tetzeli. (Crown Business.) How Jobs, who started out as a brash young genius, developed a more mature management style.
2

Buy

10

WAITING TO BE HEARD,

by Amanda Knox. (Harper.) Knox, who was convicted of the murder of her roommate in 2009 when she was an American student in Italy — a conviction that has since been overturned — tells her story.
6

Buy
Decide which e-books you want to sell, then join the affiliate programs that issue links for those products. Amazon has its own affiliate program and provides links to millions of products, while other online bookstores use third-party vendors such as ClickBank or Commission Junction to handle links and transactions.
Step 2
Set up an online storefront for your website by using a template to create multiple product pages. Each product will have its own web page that contains a graphic of the book cover, a link to the product and a description of the e-book. Simply providing a text link to an Amazon e-book will not likely yield significant sales, as e-book consumers want details about books before they invest in them. Offer compelling details of the book that can't be found elsewhere.
Step 3
Create multiple web pages that promote your e-book selections with links to the product pages. Use several social media sites to direct traffic to the product pages where purchases are made. Increase potential sales by adding honest customer reviews to these pages, as Amazon has created a successful online marketplace for books based on customers promoting products to other customers. Use search engine optimization techniques that focus on descriptive key phrases with low competition to attract fresh traffic to your various product pages. Test keyword competition by running searches on various key phrases.
A List of important business ebooks that can help you succeed in Sales & Marketing.
Sideloading Files
If you decide to sell or give away your eBook files on your own website, it is important to give your consumers the information they need to load those files on their eBook devices. This can become a little bit hairy because of the large number of devices on the market, so we normally recommend pointing consumers to the device websites for help and information on these processes.
Below is some template text (and links) you can use on your website to assist customers in knowing how to load their files. Feel free to copy, re-use, and adjust this text as needed:
To load the Kindle file (.mobi) on any Kindle device or in any Kindle app, first upload it to the Kindle Personal Documents Service. This service will allow the file to be treated like any Kindle book you purchase from Amazon, including syncing your bookmarks, reading location, highlights, etc. between your devices.

To load the EPUB file in iBooks on an iPad/iPhone, etc., add it to your iTunes library choosing File > Add to Library, or drag the EPUB file to the Books library in iTunes on your computer. Then just sync your device with iTunes to add the book to your iBooks library. Alternatively, you can visit the book download page on our website in your iPad browser (Safari, etc.) and click on the download link. That will open up a dialog on your device asking if you want to load the file in iBooks.

Here is a helpful video about how to sideload the EPUB file on a NOOK device.

To load the EPUB file on a Kobo device, use the Kobo Desktopapplication.
Affiliate Links
So, what if you don't have the ability to sell eBooks on your own website? You might want to consider just pointing to the eBooks you have up for sale on the different retailers. We recommend you sign up for an affiliate account at each of the major eBook stores. These affiliate programs give you a kickback on each sale when someone follows a link from your website to the store. It is not the same as selling your own eBooks, but every little bit helps.
Amazon: https://affiliate-program.amazon.com
Apple: Affiliate program: http://www.apple.com/itunes/affiliates; Link Creator: http://itunes.apple.com/linkmaker
B&N: http://affiliates.barnesandnoble.com
Kobo: http://www.kobobooks.com/affiliates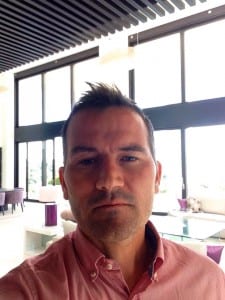 Best Regards
Stefan Katafai
+34 637 97 37 42