2 x LAFerrari street cars are available for sale immediate delivery.
The LaFerrari FXXK is a track only special that uses the standard car's V12 mated to an electric drivetrain for power, although this insane track variant gets a 101 hp boost bringing the total output to 1036 hp. That is 848 hp from the naturally aspirated 6.3-liter V12 and an additional 187 hp from the electric motor. Torque sits at "over 664 lb-ft." Ferrari didn't release 0 to 60 mph information, but odds are this car will beat the standard LaFerrari's 2.9-second sprint.
Special components included on the FXXK engine include new camshafts, redesigned intake manifolds and mechanical tappets replacing the traditional hydraulic units. If you like a quiet ride, avoid this car at all costs. Ferrari says that the silencers on the exhaust have been eliminated, presumably for weight savings and more power.
Aerodynamically, Ferrari managed to add 50 per cent more downforce over the standard LaFerrari with 1,190 pounds of downward force at 133mph. Additions that made this possible include a new double-deck spoiler at the front of the car that uses vertical fins to channel the air better over the rear of the car, a massive rear diffuser and the most obvious upgrade, those two small rear wings over the back haunches. In slow speed situations when the car's main spoiler is not deployed those small wings act as guide vanes, though once the speed picks up and the rear spoiler deploys they channel air directly to the wing.
Four different drive modes are available for the car's hybrid system, qualify (the most extreme setting), long run, manual boost and fast charge. To help you manage all that power, Ferrari also updated is slide slip angle control system to help keep the car on the race track.
Information on price and availability has yet to be released, but it's safe to say that this car will be limited to  about 30 units.Its also expected the car will be sold to existing VIP Ferrari owners only.
As a quick comparison, the FXX K is a full five seconds faster around Fiorano than the LaFerrari. It's also nearly 200 pounds lighter. And like its FXX predecessor, it's built for track use only.
Price for the lucky selected  Ferrari owners around €2.2million from Ferrari.32 Cars will be made.
World premier Dec 3  2014 Yas Marina Circuit in Abu Dhabi,video of the FXX K in action at the 2014 Ferrari Finali Mondiali in Abu Dhabi.
LaFerrari FXXK CARS FOR SALE 
[gravityform id="1″ name="Contact Form"]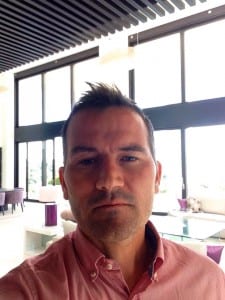 Best Regards
Stefan Katafai
+34 637 97 37 42