Dear Bugati Veyron Owners,Buyers and Fans
this is the leading portal for Bugatti Veyron´s  for sale today.
Looking to buy or sell a Bugatti Veyron, here you will find the cars currently for sale in the World.
For sale
The Bugatti Veyron 16.4 Super Sport World Record Edition
Bugatti veyrons from €800.000 
[gravityform id="1″ name="Contact Form"]
The Bugatti Veyron  was voted the best car of the last 20 years by Top Gear.
VW Group loses 4.6 million euros or $ 6.27 million from each Bugatti Veyron sold, so you cant say you get a bad deal.
The Bugatti Veyron 16.4*) is masterfully manufactured in the new Atelier in Molsheim, Alsace.
Volkswagen CEO Ferdinand Piëch made high demands: the designers were to revive the heritage of Ettore Bugatti with this new super sports car. Equally challenging were the impressive technical requirements the exceptional serial production vehicle had to meet: a top speed above 400 km/h and 736 kW (1,000 HP). A truly formidable challenge. Yet the Veyron 16.4 unites the dichotomy of elegant form and high-tech function, of grace and power, aesthetics and safety in perfect harmony.
The Veyron's exterior styling unobtrusively yet unmistakably quotes classic Bugatti design elements while defining its very own, modern style. Innovations for top performance, high acceleration capacity, and an extensive security system are signature elements of this super sports car. Ettore Bugatti occasionally made technical compromises for the sake of aesthetic integrity. This is the only tradition that was broken in the development of the Veyron 16.4.
Bugatti, a brand with a rich history unique in the car industry, is celebrating its heroes. The French luxury marque will bring out an exclusive edition, "Les Légendes de Bugatti" (Bugatti Legends), to commemorate the renowned names which have played a crucial role in its history and which have helped creating its mystique.
In the 90th anniversary year of the 24 Heures du Mans, the first Legend is dedicated to a personality who is central to the history of motor sports and intimately linked with the Bugatti company: Jean-Pierre Wimille, who garnered two victories for Bugatti at Le Mans. The Bugatti Legend "Jean-Pierre Wimille" will make its début in the eyes of the world at the US The Quail/Pebble Beach weekend taking place from 16 to 18 August. The next twelve months will see the launch of six individual Bugatti Legends based on the Bugatti Grand Sport Vitesse.
Since its launch in 2005, Bugatti has sold all the planned run of 300 coupés – the Veyron 16.4 with 1,001PS (987bhp) and the Veyron 16.4 Super Sport with 1,200 PS (1,183bhp). Now 100 of the planned 150 roadsters – the Veyron 16.4 Grand Sport with 1,001 PS and the Veyron 16.4 Grand Sport Vitesse with 1,200 PS – have now been sold, leaving just 50 models left to buy.
It takes 14 people one week to produce one Veyron
https://www.youtube.com/watch?v=0MIiMYB_4TU
Veron faster than a formular one car
Inside the bugatti factory
http://youtu.be/wdTQrPIKKFU?t=4m
A Car collector owns 5 Veyrons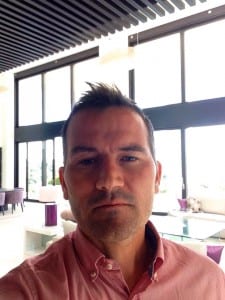 Best Regards
Confirmed owners include:■Richard Berry – grandson of Loren M. Berry, the pioneer of the Yellow Pages. Owns the first Veyron in Evergreen, Colorado and will supposedly take delivery of the last one as well. [17] [18]
■The wife of Ferdinand Piëch – the former VW chairman's wife, who requested chassis number 007, was the first person on the waiting list [19]
■Tim Cahill – the Australian soccer player's girlfriend Rebekah Greenhil was caught trying to park it in central Manchester [20]
■Michael Fux – a car collector who test-drove the car during a trip to Pebble Beach in August 2005 [21]
■Ralph Lauren – the fashion designer, bought one in black [22]
■Bob Manoukian – dodged the waiting list by buying his Veyron for £1.1m at a charity auction in London in June 2006 [23]
■Tom Cruise – The famous actor arrived at the Mission Impossible III premiere in a Bugatti Veyron 16.4. He had an extremely hard time opening the passenger door. 2006 [24]
■Thomas Bscher – was to be one of the first owners, until he was appointed as the chairman of Bugatti, as a result, he allowed his waiting list position to be ceded to others. He hopes to collect his Veyron in September.[25]
■Ben Brooke – Hedge Fund Manager. Owns a Black and white Veyron but he has supposedly ordered another in light Blue.
■Nigo – He owns a pink Veyron. Famous Japanese fashion designer and owner of "A Bathing Ape". [26]
■Rumen Gaitanski a.k.a "The Wolf" – chief of Sofia's (Bulgaria) garbage transport firms [27]
■Scott Storch – HipHop/R&B Producer. His Veyron is black on black. [28]
■Simon Cowell – American Idol judge and music executive. Owns a black on black Veyron. [29]
■Eamonn O'Rourke – Owner of Cash & Carry Kitchens in Castlemartyr, Co. Cork, Ireland. It is black and titanium grey and he keeps it at his holiday home in Spain. See it here.[30]
■Tom Brady – New England Patriots quarterback
■Roustam Tariko – Russian oligarch, owner of Russian Standard Bank and Russian Standard Vodka.
I represent very wealthy Buyers and Sellers.