Carlos Slim invested more than $800 million in the Soumaya Museum, the second museum opened by the telecommunications mogul. Here, he stands with Auguste Rodin's The Three Shades on March 28, the eve of the opening.
"Carlos Slim is one of the worlds most important philanthropists and most people have never heard about his humanitarian activities. He owns stock in more than 200 companies that employ more than 200,000 people in Latin America and beyond. He has used his resources to help develop the communities where his businesses are located. In his own country, Mexico, he has personally supported more than 165,000 young people in attending university, paid for numerous surgeries, provided equipment for rural schools and covered surety bonds for 50,000 people who were entitled to their freedom but could not afford. He recently created the Carso Institute for Health, and designed it to provide a new approach to health care in Mexico. He has four billion dollars of investments ready to promote education, health and other great challenges, and has recently announced an additional six billion dollar investment in several programs, including his Telmex Foundation." Speech by Mr. Carlos Slim Helú,
Chairman of the Carlos Slim Foundation
Aquarium Inbursa opening speech by Carlos Slim
Located in Plaza Carso, a few steps from the Soumaya Museum, the Jumex Museum and the Telcel Theater, Inbursa's Aquarium
will open its doors on June 11. Visitors will be able to live an entertaining and educational experience ranging from the bottom of the ocean to exotic mangroves. Over 5 thousand samples of more than 230 species are featured, including sharks, seahorses, turtles, crocodiles, piranhas, jellyfish, corals, and barracudas, among many others. They are showcased in 48 different exhibition settings covering a surface of 3,500 square meters, distributed in a 4 level underground structure. Mexican billionaire Carlos Slim has just added a new asset to his business and entertainment empire: a 5,000 marine animal aquarium. Aquarium Inbursa, inaugurated on May 30, features 230 species of sea life and occupies 11,500 square feet in Mexico City. During the inauguration by Mexico City's Mayor Miguel Angel Mancera, accompanied by Slim and Alejandro Nasta, the aquarium's director, the world's second richest man said that the aquarium will offer entertainment, culture, employment, housing and a better quality of life for what was previously a derelict area of the city. Mancera pointed out that the aquarium, which will open to the public on June 10 and has an entry fee of around $10, is not only the largest in Mexico, but one of the largest in the world, comparable to those in Atlanta, Shanghai, Dubai and London.
In 2011, Slim opened Soumaya Museum ,named after his late wife
which holds 66,000 works of art by some of the best known European artists from the 15th through the 20th century.
With over one million international visitors in its first year, and 2.6 million visitors in total the Soumaya Museum is a great success.
The museum does not charge an entrance fee.
The majority of the art consists of European works from the 15th to the 20th century. It also holds Mexican art, religious relics, and historical documents and coins. The museum contains the world's largest collection of pre-Hispanic and colonial era coins. It also holds the largest collection of casts of sculptures by Auguste Rodin outside of France, and the world's largest private collection of his art. Slim owns a total of 380 casts and works of art by Rodin. His late wife, whom he credits with teaching him much of what he knows about art, was an admirer of Rodin's work.In addition to Rodin, some notable European artists whose work is displayed include Salvador Dalí, Pablo Picasso, the circle of Leonardo da Vinci, Pierre-Auguste Renoir, Joan Miró, Vincent van Gogh, Henri Matisse, Claude Monet, Bartolomé Esteban Murillo, El Greco, and Tintoretto.
The most valuable work of art in the collection is believed to be a version of Madonna of the Yarnwinder by a member of the circle of Leonardo da Vinci. Another version of the same painting has been valued at over £30 Million.
Several Mexican artists are also featured, including Diego Rivera and Rufino Tamayo. The director of the museum has claimed that the total worth of the art it holds is over $700 million.
Rooms
Entrance: This foyer area is an asymmetric, high-ceiling vestibule. This space is devoted to temporary exhibitions, events and permanently exhibits four large-format works: The Thinker by Auguste Rodin, Río Juchitán the last mural by Diego Rivera, Still life by Rufino Tamayo, Day and night by Rufino Tamayo and Pieta, cast in bronze in the 19th century from the marble by Michelangelo Buonarroti.
Level 1: Gold and silver: decorative arts. Collection of coins, medals and banknotes dating from the Viceroyalty to the post-revolutionary era. There are also objects in ivory, silk and precious stones for religious and civil use.
Level 2: Temporary exhibitions
Level 3: European and Novohispanic Old Masters. Works of European artists such as the Cranachs, Tintoretto, el Greco, Rubens, Artemisia Gentileschi and Murillo, with Colonial works by Villalpando, Juárez, Cabrera and Páez, among others.
Level 4: From Impressionism to the Avant-garde. Landscape and costumbrist works of 19th-century Mexico by Chapman, Rugendas, Egerton, Linati, Baron Gros, Löhr, Landesio and Velasco together with works from the European movements and vanguards, by Manet, Monet, Renoir, Degas, Pissarro, Van Gogh, Vlaminck, Chagall and Miró.
Level 5: (temporary) : "Sophia Loren. México. Ayer, hoy y mañana". Objects, scripts, clothes, awards, photographs and magazines from the personal collection of the Italian actress.
Level 6: Julián and Linda Slim / The Rodin Era. Works by Rodin and his pupils such as Camille Claudel and Émile-Antoine Bourdelle, together with surrealist sculptures by Salvador Dalí.
Underneath 2 Van Gogh paitings which are in the museum.

Van Gogh: Shepherd with a Flock of Sheep

Van Gogh: Cottage with Peasant Coming Home
If you are interest in offering art to Museo Soumaya please contact me, i have earlier been in contact with the museum.I also regularly write to the people surrounding Mr. Slim about investments.
[gravityform id="1″ name="Contact "]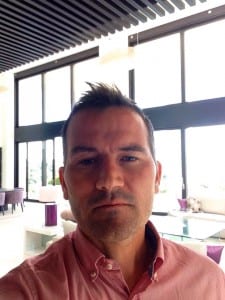 Best Regards
I represent very wealthy Buyers and Sellers.