Marbella Rent a car > Marbella Property Viewing trip > Marbella Bargain Properties
Agent4stars.com VIP SERVICE
Aston Martin vanquish
Ferrari 488 spyder
Lamborghini Huracan evo spyder
Mercedes Amg gtc
Mercedes S 6.3 amg cabrio
please whatsapp or call +34 637  97 37 42  most popular now

Airport pick up & departure  in Limo or Mini bus.Malaga Airport transfers and Limousine Service.

Chauffeur Hire Marbella
Business Van
Mercedes Viano/ Vito, Black, Year 2011 or newer

Mercedes V-Class, Black, Year 2011 or newer

VW Multivan, Black, Year 2011 or newer
First Class
Our staff also includes fully qualified and experienced professional security guards who strictly protect the privacy and confidentiality of our clients. Besides this, we provide services in the escorting of vehicles as well as personal security special services.
Range Rover 4.4 Autobiography
Mercedes-Benz S350L
Mercedes-Benz S500L
Maserati Ghibli
Audi RS6
Audi A4 3.0tdi quattro
Mercedes-Benz A45 AMG
BMW M6 Cabrio r
Mercedes-Benz E-class cabrio
Mercedes-Benz GLE 63 amg s – 750 / day
BMW X5 M-Packet (7 seats) – 600 / day
BMW X5 m50 / 500 day
Mercedes-Benz G63 AMG car 63 brabus / 800 day
Rolls Royce Ghost – 2000/day
VIP sightseeing tours in exclusive vehicles – For those who appreciate remarkable and unforgettable sightseeing tours, we organize trips with professional guides in exclusive vehicles to the most interesting places on the coast. Fill your vacation with wonderful memories, and we will take care of your comfort and safety!    
Hire the best VIP sports autos and luxury business cars limos with Luxury MalagaAirport shuttle/transfer & bodyguard services in Marbella, Puerto Banus
Brand new BMW  x3/x5/x4/ X6 motorsport for rent
Brand new AMG Mercedes Benz for rent all types

Mercedes-AMG A 45 4MaticHatchback

Mercedes-AMG C 63Sedan

Mercedes-AMG C 63Coupé

Mercedes-AMG C 63 SSedan

Mercedes-AMG C 63 SCoupé

Mercedes-AMG CLA 45Coupé

Mercedes-AMG CLS 63 SCoupé

Mercedes-AMG E 63Sedan

Mercedes-AMG G 63Off-Roader

Mercedes-AMG GLA 45 4MATICOff-Roader

Mercedes-AMG GLE 450Coupé

Mercedes-AMG GLE 63 Off-Roader

Mercedes-AMG GLE 63 SOff-Roader

S-MODEL

Mercedes-AMG GLE 63 SCoupé

Mercedes-AMG GLS 63Off-Roader

Mercedes-AMG GT SRoadster

Mercedes-AMG S 63Sedan

Mercedes-AMG S 63Coupé

Mercedes-AMG S 65 Sedan

Mercedes-AMG S 65Coupé

Mercedes-AMG SL 63Sedan

Mercedes-AMG SL 65Sedan

Mercedes-AMG SLK 55Roadster

MERCEDES BENZ E Klasse Cabrio x 2

Per day 260 €Deposit  : 1.500 €Kilo incl.: 300kmExtra 2 € / 1 km

PORSCHE BOXSTER CABRIO


Price per day: 310 €

Deposit  : 3.000 €

Km incl.: 300km

Extra 2 € / 1 km

BENTLEY CONTINENTAL GT V8 S CABRIO


Price per day: 1.115 €

Deposit  : 8.000 €

Km incl.: 300km

+ Extra: 4,5 € / 1 km

RANGE ROVER SPORT SDV6 HSE DYNAMIC per day: 390€   Deposit : 3.000€ Km incl.: 300km Limit :+ 3€/1km
MASERATI GHIBLI : 440€ per day Deposit: 4.500€ Km incl: 300km Limit + : 3€/1km< MERCEDES BENZ 320  GELANDEWAGEN : 440€  Deposit: 4.500€ Km incl: 300km +: 3€/1km

FERRARI CALIFORNIA TURBO


Price per day: 1.310 €

Deposit  : 8.000 €

Km incl.: 300km

+ extra: 4,5 € / 1 km
Super car or luxury car of your choice.
Marbella is one of the Mediterranean's most representative tourist venues and a top favorite for travellers.
A stretch of four miles between Marbella and Puerto Banus is known as "The Golden Mile" and this is where some of the most luxurious residences in Marbella are found, including the Palace of King Fahd.
There are famous hotels along this stretch among them the Hotel Marbella Club and the Puente Romano Hotel. It's been said one of the most impressive city to explore in a luxury car is Marbella. If you're planning to hire a Marbella BMW it makes sense that you should experience the beauty of the car in a beautiful place. As you take in the beautiful citys and the beautiful coastal view a genuine sense of satisfaction can be felt as you drive your Marbella BMW
Latest rent a car addition.Brand new McLaren 650 S in white.
2015 Bentley Continental GT Convertible
White Ferrari California 2015
Ready to rent in area of Puerto Banus,Marbella,Costa del Sol, South of Spain .
To  reserve the car we expect to get a 30% booking payment. The rest of the balance and security deposit has to be paid 24h before the start of rental.
For the contract we will need:
– Passport copy,
– Drivers licence copy,
– Credit card copy,
– Permanent address  and visiting address in Spain.
Please inform us  ASAP, to prepare everything ready in time!
If you have any questions, please don't hesitate to contact us.
Please inform of rental dates and cars you would like to rent.
[gravityform id="1″ name="Contact Form"]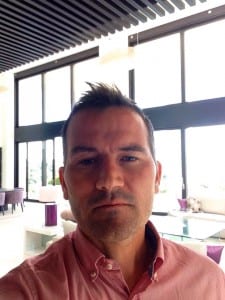 Best Regards
Stefan Katafai
[email protected]
+34 637 97 37 42
>http://www.Agent4stars.com
Key words
Rent ,rent a car, McLaren , Ferrari ,Bentley,Maserati ,Porsche , Range Rover , Mercedes , BMW x5,bmw x6,bmw x3,bmw m6, , Mini Cooper,Aston Martin, BMW, Range Rover, or even a Rolls Royce with a Chauffeur you have come to the right place.