Marc Zakharovich Chagall (/ʃəˈɡɑːl/ shə-gahl;
6 July [O.S. 24 June] 1887 – 28 March 1985) was a Russian-French artist.Art critic Robert Hughes referred to Chagall as "the quintessential Jewish artist of the twentieth century" (though Chagall saw his work as "not the dream of one people but of all humanity"). An early modernist, he was associated with several major artistic styles and created works in virtually every artistic medium, including painting, book illustrations, stained glass, stage sets, ceramic, tapestries and fine art prints.
According to art historian Michael J. Lewis, Chagall was considered to be "the last survivor of the first generation of European modernists". For decades, he "had also been respected as the world's preeminent Jewish artist". Using the medium of stained glass, he produced windows for the cathedrals of Reims and Metz, windows for the UN, and the Jerusalem Windows in Israel. He also did large-scale paintings, including part of the ceiling of the Paris Opéra.
Before World War I, he traveled between St. Petersburg, Paris, and Berlin. During this period he created his own mixture and style of modern art based on his idea of Eastern European Jewish folk culture. He spent the wartime years in Soviet Belarus, becoming one of the country's most distinguished artists and a member of the modernist avant-garde, founding the Vitebsk Arts College before leaving again for Paris in 1922.
He had two basic reputations, writes Lewis: as a pioneer of modernism and as a major Jewish artist. He experienced modernism's "golden age" in Paris, where "he synthesized the art forms of Cubism, Symbolism, and Fauvism, and the influence of Fauvism gave rise to Surrealism". Yet throughout these phases of his style "he remained most emphatically a Jewish artist, whose work was one long dreamy reverie of life in his native village of Vitebsk.""When Matisse dies," Pablo Picasso remarked in the 1950s, "Chagall will be the only painter left who understands what colour really is".
Record
the record price for a Chagall artwork for sale at an auction was at the August 2013 Christie's New York sale,
when "Les trois acrobates" (1926) sold for USD 11,500,000; well above the estimate between USD 6,000,000 – 9,000,000.
An artwork by Modernist master Marc Chagall became the most expensive contemporary Western painting sold in Asia when it was auctioned for $4.18 million after steady bidding in a Hong Kong sale.
Auction house Seoul Auction sold "Bestiaire et Musique," a 1969 oil painting typical of Chagall's whimsical style, to an unidentified Asian buyer.
The auctioneers said the work set a new record in a region increasingly wielding more influence in the global art market.
Catalogue Raisonné:
Les Affiches de Chagall / Sorlier, Charles.  Paris: 1975. The catalogue raisonné of Chagall's posters. Marc Chagall. The Illustrated Books: Catalogue raisonne / Cramer, Patrick. Preface by Meret Meyer. Geneva. 1995. The Lithographs of Marc Chagall / Cain, J., Sorlier, C. & Mourlot. Monte Carlo & NY, 1960-1984, 6 volumes: Volume 1, to 1957, Volume 2, 1957-62, Volume 3, 1962-68, Volume 4, 1969-73, Volume 5, 1974-79, Volume 6, 1980-85.
Short video about Marc Chagall
Long video  about Marc Chagall
https://www.youtube.com/watch?v=bvMs7iFHjUY
Do you wish to buy or sell a Marc Chagall painting, then please contact me.I have a few good oil paintings for sale.
[gravityform id="1″ name="Contact Form"]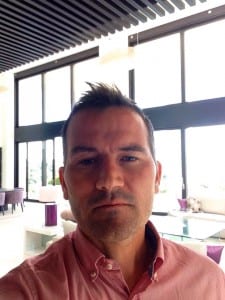 Best Regards
Marc Chagall produced artwork in a variety of mediums:
Young Woman on a Sofa (Mariaska), 1907, (Private collection)
The Wedding, 1910
The Birth, 1910, Kunsthaus Zürich
I and the Village, 1911, New York, Museum of Modern Art
The Green Donkey (L'Ane vert), 1911, Tate Collection
Adam and Eve, 1912
Paris through the window, 1913, New York, Solomon R. Guggenheim Museum
Self-Portrait with Seven Fingers, 1913, Stedelijk Museum, Amsterdam
The Violinist, 1911–1914, Düsseldorf, Germany, Kunstsammlung NRW
The Birthday, 1915, New York, Museum of Modern Art
The Poet Reclining, 1915, London, Tate Modern
Bella with White Collar, 1917
Houses at Vitebsk, 1917
Cemetery Gates, 1917
The Blue House, 1917–1920
Two Clowns on Horseback, circa 1920
The Tailor, 1922
The Fall of the Angels, 1923–1947, Kunstmuseum Basel
Green Violinist, 1923–1924, Guggenheim Museum
The Vision (L'Apparition), 1924-5/circa 1937, Tate Collection
The Cat Transformed into A Woman (La Chatte métamorphosée en Femme), circa 1928-31/1947, Tate Collection
Dream Village, 1929, San Antonio, TX, McNay Art Museum
The Female Acrobat, 1930, Paris, Musée National d´Art Moderne
Solitude, 1933, Tel Aviv Museum
Bouquet with Flying Lovers (Bouquet aux amoureux volants), circa 1934–1947, Tate Collection
White Crucifixion 1938
Midsummer Night's Dream, 1939
The Red Rooster, 1940, Cincinnati Art Museum
The Yellow Crucifixion 1943
Apocalypse in Lilac, Capriccio 1945
Madonna with sleighs, 1947, Stedelijk Museum, Amsterdam
The Firebird, designs for New York City Ballet (1949)
Le Poète (The Poet), 1949-1950
La Mariée (The Bride), 1950 — featured in the 1999 film Notting Hill
Lovers in the Red Sky, 1950
The Dance and The Circus (La Dance et le cirque) 1950, Tate Collection
The Blue Circus (Le Cirque bleu) 1950 Tate Collection
Moses receiving the Tablets of the Law, 1950–1952
The Green Night, 1952
The Bastille, 1953
Bridge over the Seine, 1954, Hamburger Kunsthalle
Champ de mars, 1954–1955, Museum Folkwang, Essen
The Crossing of the Red Sea, 1955
"Etude pour le Paysan" 1956-1966
"The Lovers of Vence (Les Amoureux de Vence)", 1957
Commedia dell'arte, 1959 (Opern- und Schauspielhaus Frankfurt, Foyer)
"Le Cirque" 1959
Self-portrait, 1959–1960
Stained glass windows for the synagogue of the Hadassah Ein Kerem hospital in Jerusalem, 1960
King David, 1961
Ceiling of the Garnier Opera, 1964
Exodus, 1952–1966
"Clowns et Ecuyere" 1965
"Portrait de Vava" 1966
Wall art for the Knesset in Jerusalem, 1966
War, 1964–1966, Kunsthaus Zürich
Mosaic murals in the lobby of the Metropolitan Opera, New York, 1966
Stage settings for Die Zauberflöte, Metropolitan Opera, New York, 1967
Biblical-themed windows, 1968, Metz Cathedral
The Prophet Jeremiah, 1968
"Le clowns au cirque" 1969
"La recontre" 1970- 1975
"Personnages sur fond bleu" 1973
"Les musiciens" circa 1975
Job, 1975
'La Visite', 1975-78 (Private Collection, Europe)
Biblical Message, 17 Works (Nice, Musée National)
America Windows, 1977, Art Institute of Chicago
The Yellow Donkey, 1979
Biblical-themed windows, 1974, Reims Cathedral
Four Seasons, 1974, Chase Tower, Chicago, Illinois [1]
Family, (1975–1976)
Nine biblical-themed windows in luminous blue, 1978–1985, St. Stephan Church, Mainz, Germany
The Great Parade, 1979–1980, Pierre Matisse Gallery, New York.
The Jerusalem Windows
"Nu vert au village" 1980
Scene de Cirque, 1980
The Flying Clown, 1981, Botero Museum, Bogotá [2]
Soleil dans le ciel de Saint-Paul (Sun in the sky of Saint-Paul), 1983