Spain offer great attractions  for the Chinese investors. Chinese media Epoch Times  visited Madrid for the SIMA real estate fair and afterwards went on a quick tour of Marbella  and Costa del Sol with international real estate agent Stefan Katafai .
Cindy & Ping make the Interview on behalf of Epoch Times  The most widely distributed  independent  Chinese newspaper in the world.
Why China Matters
If you are not Chinese, China is still important to you.
China is the most populous nation, with the world's second-largest economy."the award-winning newspaper has been building bridges between communities and covering the stories that are shaping our world"
Cindy & Ping 

Epoch Times> What do  Spain and your companies  offer the  Chinese investors?
Stefan Katafai owner of  Agent4stars.com – The Billionaires Club  Its a great pleasure to be connect with such a prestigious Chinese Newspaper  with  a Global Reach.Any investor is most welcome here in South of Spain.I will break it down in a few points
1) The EU  citizenship/Golden Visa  is now being offered to NON EU residents  if they buy a home in Spain for above €500.000. 

2) Offer you  and your family help & Ideas on how to set up a business and select schools etc in Spain

3 ) You will be eligible to live and work throughout Europe including the UK.

4) Political instability in China..Spain is stable and safe.Your investment is safe.The money you invest, will be  a retirement nest egg.I can help with maintenance, rental income a full property service pack.

5) Quality of life.Spain offer a healthy and pleasant lifestyle .Spain have +300 sunny days and offer  endless  attractions.

6) Value for money in Spain compared to China. Where the prices have gone up a lot,  the ownership in  China  is only for 70 years, in Spain ownership is forever.

7) Transparante advise from Property and Legal Specialist.
Cindy & Ping from Epoch Times speak with John a local resident of famous Luxury urbanization in Marbella. The Property crisis  ended more or less in 2013/14 Investments are coming into the Spanish Economy from outside investors. Invest over €500.000 in a Property in South of Spain and get a residency in Europe
find your Real estate investment   BOOK a VIEWING TRIP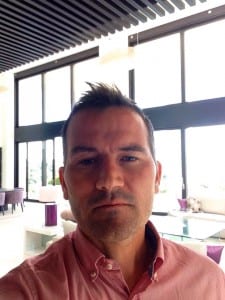 Best Regards
I represent very wealthy Buyers and Sellers.