Cabopino Port at night
Cabopino Port cozy Marina with many restaurants and bars.
  Cabopino is a quiet Marina situated between Marbella and Calahonda. It is often overlooked by the tourists mainly because it is not visible from the road, but like all the costal Marinas it has some very good restaurants and bars. Albert's on the Port is the best known restaurant, especially for its steaks. Harbour Lights is a friendly family restaurant also worth visiting.
Vibrant flowers in Cabopino port. Just inland Cabopino Golf Course is very scenic with views to the mountains and the sea. There are popular beaches to the either side of the port where some good beach bars are located. To the west of Cabopino is the clothing optional beach of Playa de la Dunas-Carib. This is the only section of beach in Marbella that is backed by extensive natural sand dunes and the only section of coast that is not urbanised. Location: Cabo Pino CN-340 km 195.  
The beach resort and port of Cabopino is located on the eastern side of Marbella, and boasts a reputation for exclusivity and style.
Playa Artola is a beach situated to the east of Cabopino Puerto Deportivo. It is also known as the punto ladrones because it is home to the Torre Ladrones watch tower. Playa Artola is the only beach in Marbella that is not backed by an urbanization, this makes it one of the most attractive beaches in the area.

Construction is prohibited on this site because it is home to the Dunas de Artola (sand dunes) which are protected as a natural monument.
The beach has been recognised for its cleanliness and excellent facilities by the European Union Blue Flag award. To access this beach exit the motorway at the Cabopino junction, there is no official parking as the area is protected, you have to park on the scrub land further inland and walk down to the beach.
Are you looking to buy or sell a Property in the area of Cabopino Port and Artola Beach, East of Marbella, then please contact me.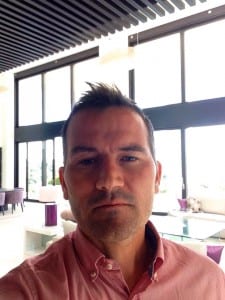 Best Regards
Stefan Katafai
+34 637 97 37 42
I represent very wealthy Buyers and Sellers.