Here you see 2 of their many Palaces on  Marbella's Golden mile.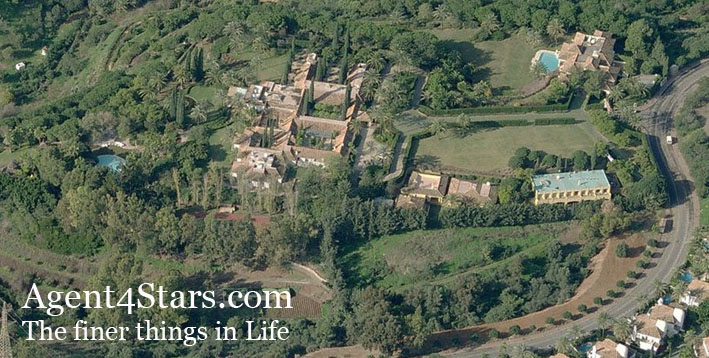 Prince Salman bin Abdulaziz,  Marbella Palace above underneath the late King Fahd Palace "El Rocio"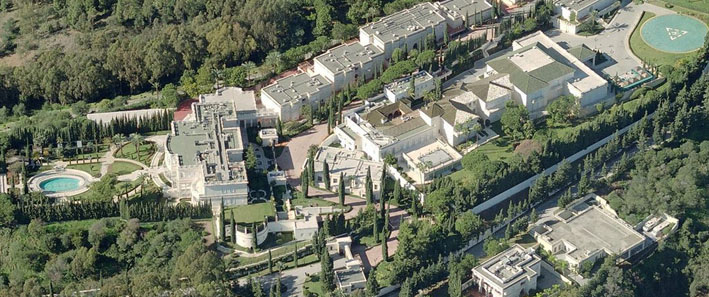 https://www.instagram.com/p/BxHJ8-xgGRd/?utm_source=ig_web_copy_link

King  Salman bin Abdulaziz and the Saudi Royal Family will build a 6 stars hotel and 1477 homes in Estepona, the land belong to the Saudi Royal family for many years.The name of the project is "SANCHEZ PRINCESS luxury residential complex" located in "El Paraiso Golf" Arroyo del Saladillo Estepona.
King  Salman bin Abdulaziz, a frequent visitor to the Costa del Sol, got planning permission from Estepona Town Hall for the development.
The King  originally applied for planning permission in 2008.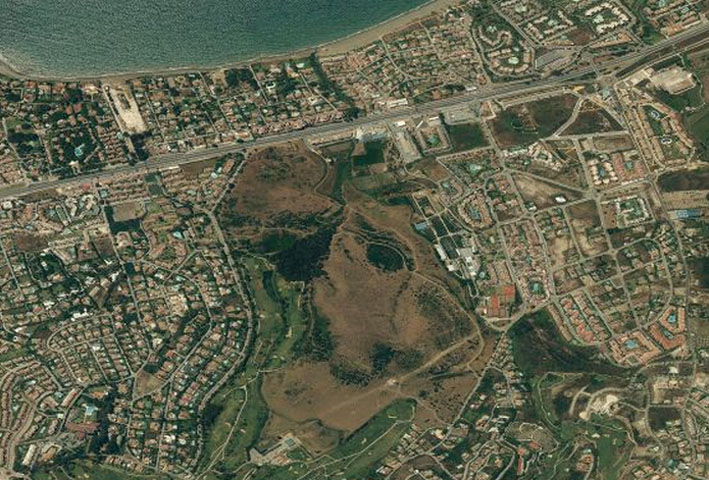 The Asturion Foundation, a Lichtenstein-based company linked to the Saudi royal family, has signed an agreement with David Valadez, the new Socialist mayor of Estepona, to build a luxury development on 590,000m2 of land in the municipality, to the west of Marbella, on the Costa del Sol.
In return, Estepona's town hall will also get close to 50,000m2 of land for building social housing, and 8 million Euros in total for infrastructure projects and buying "Heritage Land".
Valadez expects the building work to start in 2013-4 and provide employment for 1,000 people over the following years.The development, which will be built on land bought by Asturion Fondation in 1978.
The plan will now have to be approved by the Junta.
One of the secretive Liechtenstein trusts, the Asturion Foundation, has been used by late King Fahd for over 25 years to shelter his money abroad. It constitutes a legal entity that holds bank accounts of which he is the beneficiary; it also owns his worldwide property portfolio.
It is not known exactly how much money the foundation holds but among the assets registered in Britain under the foundation's name is Kenstead Hall, a mock Tudor mansion in north London's "Billionaire's Row" – The Bishop's Avenue in Hampstead.
The 6,000 Saudi royals form a privileged caste whose collective overseas funds are thought to amount to £400bn. The late King Fahd is believed to have personally acquired at least £20bn.
Two trusts – Asturion and Norista – control most of late King Fahd's opulent foreign residences. Two of his sons – Mohammed, governor of the Eastern province, and Saud, the deputy chief of intelligence – are trustees. The Asturion portfolio includes some of the most desirable addresses in Europe.
Underneath you can see the plot of land streching from the 340 Coastal road to the El Paraiso Golf Course. 28 dwellings can be build per hectare (10.000m2).



While six and seven-star hotels are relatively commonplace in Dubai, offering a mind-boggling level of service, this will be a first for Estepona; giving guests the chance to enjoy the experience of discovering how royalty feels.
Here you get an insight into a Palatial style Luxury Hotel from Jeddah
His royal status apart, Prince Salman is also Saudi Arabia's Deputy Prime Minister and Minister of Defence, and started his political career at the tender age of 19, when his father, King Abdulaziz, appointed him Emir of Riyadh, where he gained a reputation as a man who disliked corruption.
Dec 2017 : Crown Prince Mohammed bin Salman of Saudi Arabia buy Leonardo da Vinci."Salvador Mundi"
The Chateau Louis XIV bought by Prince Salman in 2015 for usd300m
Saudi Council of Ministers
Portfolio Minister Since
Prime Minister King Salman bin Abdulaziz Al Saud 2015
First Deputy Prime Minister Mohammad bin Salman bin Abdulaziz Al Saud 2017
Second Deputy Prime Minister Vacant
Minister of Defense Mohammad bin Salman bin Abdulaziz Al Saud 2015
Minister of the National Guard Khalid bin Abdulaziz bin Ayyaf Al Muqrin 2017
Minister of Interior Abdulaziz bin Saud Al Saud 2017
Minister of Foreign Affairs Adel bin Ahmed Al Jubeir 2015
Minister of Islamic Affairs, Call and Guidance Saleh bin Abdulaziz Al Ash-Shaikh 2015
Minister of Education Ahmed bin Mohammed Al-Issa 2015
Minister of Justice Waleed bin Mohammad Al Samaani 2015
Minister of Energy, Industry and Natural Resources Khalid bin Abdulaziz Al Falih 2016
Minister of Transport Nabeel bin Mohammed Alamudi 2017
Minister of Commerce and Investment Majid bin Abdullah Al Qasabi 2016
Minister of Economy and Planning Mohammed al-Tuwaijri 2017
Minister of Health Tawfiq bin Fawzan Al Rabiah 2016
Minister of Culture and Information Awwad Saleh al-Awwad 2017
Minister of Civil Service Sulaiman Al-Hamdan 2017
Minister of Finance Mohammed Al-Jadaan 2016
Minister of Environment, Water and Agriculture Abdurrahman Abdul Mohsen Al-Fadli 2016
Minister of Hajj and Umra Muhammad Saleh Benten 2016
Minister of Housing Majed bin Abdullah Al Hogail 2015
Minister of Communication and Information Technology Abdullah bin Amer Al-Sawahah 2017
Minister of Municipal and Rural Affairs Abdullatif bin Abdulmalik Al Shaikh 2015
Minister of State Abdulaziz bin Abdullah Al Saud 2015
Minister of State for Foreign Affairs Nizar bin Obaid Madani 1997
Minister of State Muttlab bin Abdullah Al Nafissa 1995
Minister of State for Gulf Affairs Thamer al-Sabhan 2017
Minister of State for Shura Affairs Mohammad bin Faisal Abu Saq 2014
Minister of State Essam bin Saad bin Saeed 2015
Minister of State Saad bin Khalid Al Jabry 2015
Minister of State Mohammad bin Abdulmalik Al AsShaikh 2015
Minister of State Khalid bin Abdulrahman Al Eissa 2015
Minister of State Musaad bin Mohammed Al Aiban 1995
Eight Investment Company is purchasing various assets, its a Saudi firm managed by the head of the prince's personal foundation.
The Sudairi Seven
Best Regards
Stefan Katafai
+34 637 97 37 42
I represent very wealthy Buyers and Sellers.
[gravityform id="1″ name="Contact Form"]