With beautifully manicured land, large gardens, stables, club houses and 24 hour security,
many of the rich and famous have chosen la Zagaleta as a residence.Will you ?
Information about La Zagaleta the luxurious resort near Marbella. … Horse owning resident may stable their own horses in the club's facilities. 
President Putin has bought a Mansion via a company  in La Zagaleta.
Panoramic views to sea, coastline, Gibraltar & Africa.

Maybe the most valuable Mansion in La Zagaleta (minimum  €55million)
Main entry parking for+100 cars
25 vines from the top Burgos-based Bodega 'Pingus' – some 500 miles from the Costa del Sol – to be planted into a series of sun-soaked terraces surrounding his new mansion high in the Marbella Hills.
The Russian President is understood to have hired the famous Valladolid province vineyard owner – Danish oenologist Peter Sisseck – to oversee both the production of the grapes and the later bottling process.
Putin's mansion is set on a plot of land totalling more than 18,000 square metres.
Pingus is described as a 'cult wine' which can be sold at extremely high prices after the vines are cultivated without the use of either fertiliser or pesticides.
Single vintage bottles can demand prices in excess of £750.
Following a carefully controlled harvest, Putin's version of the wine is set to be produced in two huge underground cellars at the ten-bedroom mansion he bought two years ago and which has since seen vast redevelopment.
Putin's grand home is on the exclusive and gated La Zagaleta estate and boasts a private helipad and garage capable of housing more than 22 vehicles.
The wine he will produce would be stored in French oak barrels within two specially acclimatised cellars which cost an estimated £750,000 to install.
More than two years ago it was revealed that former KGB boss Putin was linked to a consortium of six wealthy businessmen helping to back and fund the wealthy Club de Campo La Zagaleta project.
President Putin's Spanish home is just a forty minute drive to the newly refurbished Malaga airport which now offers direct flights to Moscow.
The extravagant residential estate has a plot of land totalling more than 18,000 square metres and is 400 metres above sea level and less than eight miles from the Costa beaches.
The 'Club' environment – including homes owned by the former Mayor of Moscow Yuri Luzhkov and a nearby property belonging to Rod Stewart – boasts a spa, two golf courses, a cinema, piano bar and a number of swimming pools.
Putin´s new Mansion in La Zagaleta is being build on a private hilltop, here you can see the old home that is now demolished.
Above as the Mansion was ,underneath the finished Property.Which have a estimated salesprice of €35million.
Developed by the Bolt Property Group, the home was purchased from late British computer mogul Alan Sharam.
4,400m² interior and 18.000m2 plot.  ten bedroom on 3 levels
The original Project La Roca del Rey ( The Kings Rock ) has been changed quite a bit.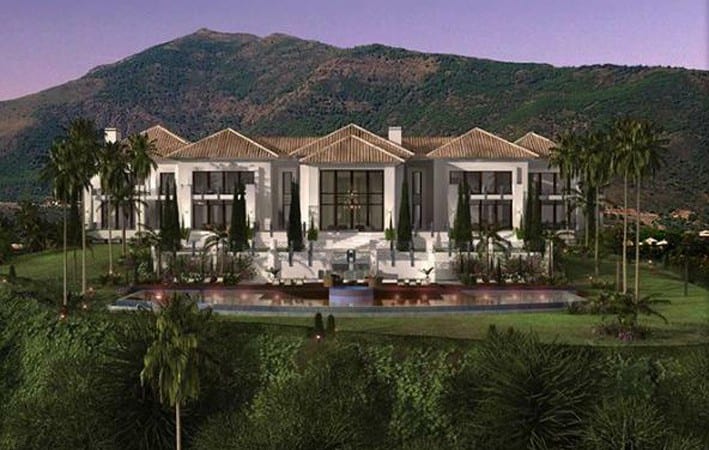 It has many inspired features from a formal piano bar to a double-height wood-paneled library. The lower storey houses a generous 15m x 6m heated swimming pool with separate Jacuzzi and fully-equipped Spa with fitness facility whilst a home cinema sits alongside a wine cellar with a contemporary twist complete with its own champagne bar.
The Mansion is being built on order for President Putin and should be finished in 2014.
Its expected many of Putin´s friends and a business associates have or will buy in the neighborhood too.The La Zagaleta Golf and Country Club is set in 900 Hectares of beautiful, mountainous Andalucian countryside. The site is patrolled 24 hours per day and all the owners have peace of mind when they leave their property alone.
https://www.facebook.com/pg/BillionairesCCP/photos/?tab=album&album_id=1584329775022063
Russian owned Super Yachts that have visited Spain´s Puerto Banus  recently.
Super Yacht "A" is owned by Russian Billionaires, Aleksandra & Andrey Igorevich Melnichenko
A Modern La Zagaleta mansion for sale contact [email protected]
Moscow's former mayor Yuri Luzhkov wife  own a luxury property in La Zagaleta.Luzhkov wants to build something similar for himself, but on the coast of Morocco.
Putin is recently divorced from his wife Lyudmila Shkrebneva they have two daughters, Mariya Putina (born 28 April 1985 in Leningrad, Soviet Union) and Yekaterina Putina (born 31 August 1986 in Dresden, East Germany). The daughters grew up in East Germany and attended the German School in Moscow until his appointment as Prime Minister.
Russian President Vladimir V. Putin who is rumored to be among the world's wealthiest men, with a fortune worth tens of billions, which he of-course denies. Born in a middle class Soviet family, Putin who also once compared ruling Russia to being a 'galley slave' reportedly lives a 'king-size' lifestyle with access to Presidential perks including four grand yachts, 20 homes with opulent fittings, 58 aircrafts with one Russian-made Ilyushin Presidential jet with a $75,000 toilet, not to forget Putin's ultra-expensive watch collection worth $700,000.
"I have worked like a galley slave throughout these eight years, morning till night," said President Putin to media in 2008. However, the $2.5 billion a year lifestyle unraveled in the report titled 'The Life of Galley Slave' by the opposition parties says otherwise.
This alleged Russian President has a total of 20 palatial residences, including the recent mysterious $950 million outlandish Italianate palace located on the Black Sea coast. Other palaces include Constantine Palace, a Czarist-era estate on the Gulf of Finland, a ski lodge in the Caucasus Mountains, and a Gothic revival palace in the Moscow region, to name a few.
And, President Putin's fleet of 58 aircrafts include 15 helicopters, along with 43 other aircrafts, including two Dassault Falcon executive jets, an Airbus, and an Ilyushin Il-96 airliner that features an $18-million cabin fitted out by jewelers from the monastery town of Sergiyev Posad, and a $75,000 toilet.
And, the President's road commuting is handled by a fleet of some 700 ultra-luxurious vehicles, including some of the world's most expensive cars.
Further, out of the four luxury yachts, one was a 'gift' from an affluent Russian billionaire, and the other 53.7-metre yacht comes with a designer interior, a spa pool, wine cellar and waterfall.
The La Zagaleta estate in the Costa Del Sol region of Spain is home to some of the most influential business people in Europe.
The La Zagaleta Golf and Country Club is set in 900 Hectares of beautiful, mountainous Andalucian countryside.
The site was originally owned by Henry Roussell, Father to Thierry Roussell the husband of Cristina Onassis.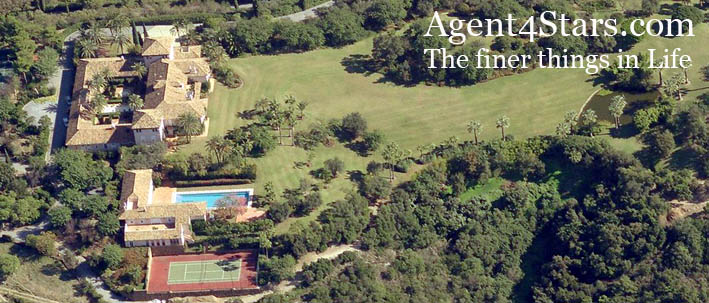 The Mansion have a large Swimming pool (with a large R=Roussell) and Tennis court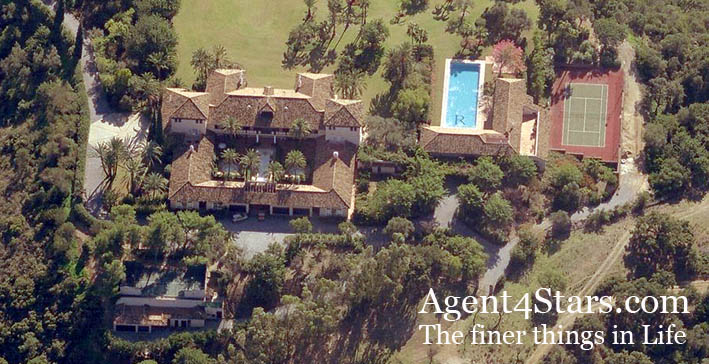 Athina Onassis de Miranda with AD Crosshill, CSI 5* horse show Hamburg 2011 Born January 28, 1985 (age 28) Neuilly-sur-Seine, France Occupation Equestrian athlete Owner, AD Sport Horses Spouse(s) Álvaro Affonso de Miranda Neto(2005–present) Parents Thierry Roussel Christina Onassis
Athina Onassis de Miranda (born January 28, 1985) is a French heiress, the only surviving descendant of Aristotle Onassis, the Greek shipping magnate.
She is sole heir to her late mother, who inherited about half the fortune of Aristotle Onassis. The other half was left to the Alexander S. Onassis Public Benefit Foundation. The two halves of the fortune are separately managed. Despite keen investigation by the media, the extent of Roussel's wealth remains unknown.
Roussel married Brazilian Olympic showjumper Alvaro de Miranda Neto in 2005. She is a competition showjumper in her own right, under the name Athina Onassis de Miranda.
After Henry Roussell the estate was  purchased by Adnan Khashoggi, one time worlds richest man and Billionaire.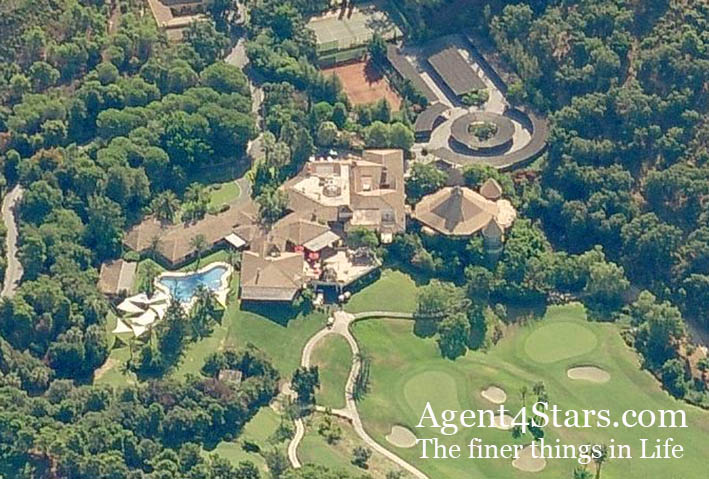 Mr.Khashoggi´s old 5100m2 house is now the La Zagaleta clubhouse, the stables and club house are keep original. 
Adnan Khashoggi
Businessman
Adnan Khashoggi is a Saudi Arabian arms-dealer and businessman. He is also noted for his engagements with high society in both the Western and Arabic-speaking worlds, and for his involvement in the Iran–Contra and Lockheed bribery scandals. Wikipedia
Born: July 25, 1935 , Mecca
Parents: Muhammad Khashoggi
Children: Ali Khashoggi, Nabila Khashoggi, Mohammed Khashoggi,Khalid Khashoggi, Hussein Khashoggi, Omar Khashoggi
Siblings: Samira Kashoggi, Soheir Khashoggi
Education: Ohio State University, California State University, Victoria College, Alexandria, Stanford University
After his fall from grace for arms dealing the estate was confiscated and then purchased in the late eighties by its current owner, with a clear vision of creating one of the finest and secure residential developments within Europe.
The development officially started being marketed in 1991 and from then on has been highly regarded and a by-word for absolute luxury. With the original golf designed by Bradford-Benz and Mr.Khashoggi´s old 5100m2 house being converted into a fabulous clubhouse, the estate has gone from strength to strength. The latest golf course, situated in the North West quadrant of the estate, names "Los Barrancos" added in 2007 at an approximate cost of €20,000,000.
Khashoggi continues to live a low-key existence in  in the Principality of Monaco, in 1980 he divorced  his wife Soraya..
Security is of prime concern to the current owners and therefore as you would expect it is impossible to enter the estate unless you have the express consent of either one of the owners or La Zagaleta themselves. There are only two points of access into the development and both of which are manned by highly trained, armed guards. The site is patrolled 24 hours per day and all the owners have peace of mind when they leave their property alone.
Today the La Zagaleta urbanisation count many well known people as residents.
Founder of Orange telecom. Hans Snook  and wife Helen Seward.(Public in La Zagaleta magazine)
Dr Axel Schweitzer and Dr Eric Schweitzer of ALBA Group (Public in La Zagaleta magazine)
Sir Rod Aldridge, Chairman of the Academy Sponsor, The Aldridge Foundation (Public in La Zagaleta magazine)
Heinemeier  (Public in La Zagaleta magazine)
Agnelli,Saudi Royalty
The nationalities at present are: United Kingdom (30%), Germany (30%), Switzerland, Denmark and northern Europe (30%); 10% of the residents are Arab, Russian, Spanish  etc
Luxury Property Developer La Zagaleta Acquires Valderrama Group for €40 Million
Zagaleta Limited, a UK subsidiary of Grupo la Zagaleta Holding, headquartered in London and the owner of the luxury resort and gated community by the same name in Benahavis (Malaga) today announced that it has acquired the Valderrama Group, the owner, amongst other assets, of the world famous Valderrama Golf Course, in Sotogrande, San Roque (Cadiz) generally considered to be the best inSpain and one of the world's top golf courses, as well as the Real Estate Project known as Valderrama 2, located nearby in Castellar.
The transaction is valued at €40 million and includes, as well as the golf course, a number of development plots located around the Valderrama Golf Course and the registered trademarks.  Price Waterhouse Coopers advised the company for all financial, legal and tax matters.
The development of a new 'Championship' Golf Course is included as part of the Valderrama 2 project.  It will be designed and laid out by one of the leading and most prestigious specialist landscape architects in this field.  It will be benchmarked against the current Valderrama course as well as against other luxury residential resorts and communities and hotels of similar standards and facilities to those already offered today by La Zagaleta.
The residential project will follow the same model and philosophy as the residential and services business already successfully developed over the past 25 years by la Zagaleta in Benahavis and Marbella.  The project will represent an investment into the area of €200 million over the next 10 years".
TheLa Zagaleta Group has not discounted the possibility of acquiring other luxury and lifestyle brands over the medium term."
The Valderrama Golf Course was designed by the specialist architect Robert Trent Jones and is considered to be the best golf course in Spain.  It is also rated the best course in Europe and amongst the top 100 in the world according to Golf Digest.   In 1997 Valderrama played host to the first Ryder Cup to be played in Continental Europe. Severiano Ballesteros captained the European Team.    Since then the course has played host to most of the Volvo Masters tournaments (1988-1996 and 2002-2010)  as well as to the American Express World Championships in 1999 and 2000.
Representatives of la Zagaleta Limited have already contacted the Management of the Royal Valderrama Golf Club about the acquisition of the Group and have underscored their intention and desire to continue the relationship with the Real Club Valderrama and enable is maintenance, conservation, exclusivity and privacy to continue.  The Real Club de Golf Valderrama have the current concession for the golf course and it is this independent and arms length management that has enabled the Club to become a benchmark in Europe.
The Zagaleta Group was established in 1991.  It gives its name to one of Europe's most exclusive, private and secure gated communities and resorts.  The condominium extends over 900 hectares of which almost 500 hectares are green spaces.  Facilities of the resort include a heliport, a country club – El Club de Campo La Zagaleta – two golf courses and an Equestrian Centre all of which are for the exclusive use of the members and their guests. The Company operates under strict financial control and between 2014 and 2015 the Company posted accumulated profit of €14 million.  The company is currently building a number of new properties for 2016.  The indicative price range for these will be between €12-14 million.
La Zagaleta today boasts more 230 properties on plots ranging between 3000 m2 and 10000 m2 that are valued between €5 and €25million each.
SOURCE La Zagaleta Group
La Zagaleta Country club  fees
Joining fee: 90.000€ (No VAT)
Annual fee: 11.000€ (it includes 1.000€ restaurant credit)
Annual fee for 1st family member: 3.500€
Annual fee for additional members: 750€
Riding Club
The riding club is open Monday to Friday from 8am to 2pm and from 3pm to 6pm. Every two Saturdays the club is also open in the morning. The member would need to check the instructor availability.
There are well sign-posted riding tracks within the estate.
Regarding the stables, once owners are members, they can use its facilities and horses. They can bring their own horses and, in that case, they would pay for their maintenance and boxes. They can also have private riding lessons which would need to be scheduled in advance.
Do you also want a home in La Zagaleta please use the contact form.
[gravityform id="1″ name="Contact Form"]
I can help you find a home in La Zagaleta.In 2014 more than 40million  euros worth of Villas, Plots and Mansions was sold, this figure has been rising every year since.Buyers are generally younger, than before a average buyer is now between 40-50 Years old.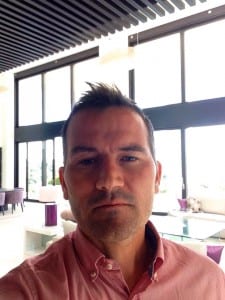 Best Regards
I represent very wealthy Buyers and Sellers.
Reply in
stefan.katafai
"A man who stops advertising to save money is like
a man who stops a clock to save time." – Henry Ford
Key words
Villa,Villa to reform,modern villa, Mansion, classic villa,andalucian, contemporary ,Plot,Real Estate,Property in La Zagaleta
UR COTO LA ZAGALETA 29679 BENAHAVIS (MÁLAGA)
Sector A ,B,C,D,E,F,G,H,I,J,K
1,2,3 A 1-5 ,C,2-124,5 B ,6A,7,8,9,10,11 H,12 H,13,14,15,16 17 B C,18,19,20,21,22 B G,,23 E,24 H,25,26,27,28 G,29,30,31,32,33,34,35,36 H,37,38,39,40,41,42,43,44,45,46,47,48,49,50
ArchitectsCarlos Lamas,Tobal,González & Jacobson,Ark Architects,Marcos Sainz,Lis Melgarejo,Rodolfo Baldrich,Oubiña – Fresno,Peter Thomas de Cruz,MAIZ & DIAZ