A Nude Amedeo Modigliani  is for sale ask me
14th of May 2018 Sotheby's  NY
$157.2m "Nu couché (sur le côté gauche)" 147cm x89cm   a reclining nude by the modernist master Amadeo Modigliani,
Sold by John Magnier  who made a profit of more than €100 million.
Mr Magnier , bought the piece from Las Vegascasino magnate Steve Wynn for $26.9 million in 2003.
Christie's 9th of November 2015. NY
Amedeo Modigliani's "Nu Couché" sold for a $170.4 million with fees the 2nd-highest price paid for an artwork at auction. The painting became the 10th work of art to reach nine figures under the hammer. The bidding was palpably tense, with six people vying for the lot, and it took nine minutes to sell, with the winning bid coming from a Chinese buyer on the phone. The seller of the Modigliani, Laura Mattioli Rossi, the daughter of the Italian collector Gianni Mattioli, was guaranteed at least a $100 million minimum price. Just before the sale, Christie's announced that a third party had stepped forward to share the risk — as well as any proceeds above the guaranteed price.
The price was a high for Modigliani at auction, beating the $70.7 million paid in New York last November for his 1911-12 sculpture "Tête." His "Portrait de Paulette Jourdain," from around 1919, sold for $42.8 million at Sotheby's sale of the A. Alfred Taubman estate last week, well over its estimate of $25 million.
Among the notable collectors and celebrities at Christie's were the fashion designer Valentino ("I came as a spectator," he said) and Eli Broad, the philanthropist.
Amedeo Modigliani's 1919 portrait, Jeanne Hebuterne (au foulard). sold for $56.6 million
2 Amedeo Modigliani paintings  for sale
Amedeo Clemente Modigliani (Italian pronunciation: [ameˈdɛo modiʎˈʎani]; July 12, 1884 – January 24, 1920) was an Italian painter and sculptor who worked mainly in France. He is known for portraits and nudes in a modern style characterized by elongation of faces and figures. He died at age 35 in Paris of tubercular meningitis.
 There are at least five catalogues raisonnés of the artist's work including a volume by Ambrogio Ceroni, last updated in 1972. Arthur Pfannstiel (1929 and 1956) and Joseph Lanthemann's (1970) books are widely dismissed today. Milanese scholar Osvaldo Patani produced three volumes: paintings (1991), drawings (1992) and one on the Paul Alexandre period (1994), while Christian Parisot has published Volumes I, II and IV (in 1970, 1971 and 1996) of a catalogue raisonné.
In 2006, about 6,000 documents from the estate—believed to be the only ones existing—were moved permanently from France to Italy. Parisot, as president of the Modigliani Institut Archives Legales in Rome, had the legal right to authenticate Modigliani's work.
In November 2010, a painting of a nude by Amedeo Modigliani, part of a series of nudes he created around 1917, sold for more than $68.9m (£42.7m) at an auction in New York—a record for the artist's work.
Bidding for La Belle Romaine pushed its price well past its $40m (£24.8m) estimate. Modigliani's previous auction record was 43.2m euros (£35.8m), set earlier in 2010 in Paris. Another painting by the artist—Jeanne Hébuterne (au chapeau), one of the first portraits he painted of his lover—sold for $19.1m (£11.8m), much higher than its pre-sale estimate of $9–12m (£5.6–7.4m)
Tête is a limestone sculpture by Amedeo Modigliani and is amongst the most expensive works of art ever sold. In 2010 an anonymous telephone bidder purchased Tête for €43.2 million at Christie's in Paris. The sale was a record at a French auction and placed the sculpture amongst the most expensive ever sold. An anonymous telephone bidder won the auction. Since 1927 the piece had been in the collection of Gaston Lévy, an artist and acquaintance of Modigliani.
Amedeo Modigliani's Jeune homme roux assis realized $17,637,000 in the Impressionist and Modern Art Evening Sale Including Property from the Estate of Edgar M. Bronfman in New York on 6 May 2014.
Portrait of Roger Dutilleul was sold the 4th of December 2013 at Sotheby's auction house in Paris for a hammer price of 5 700 000 euros.
July 2013
A 1919 painting by Amedeo Modigliani, "Portrait de Anne Bjarne," has sold for $8.6 million at an auction in Jerusalem, setting a record for the most expensive piece ever purchased in Israel.
The oil painting was sold by Matsart gallery and auction house and was part of Israeli millionaire Meshulam Riklis' private collection.
Please contact me if you wish to buy or sell Amedeo Modigliani paintings.I currently have 5 Amedeo Modigliani paintings for sale.
Expertise – Catalogue Raisonné's Amedeo Modigliani ask if your painting is listed
Amedeo Modigliani : catalogo generale.
Patani, Osvaldo
Milan : Leonardo Editore, 1991-1994.
OUT OF PRINT SO IT IS ONLY AVAILABLE IN USED BOOKSTORES.
LISTS 349 WORKS (PAINTING)
PRICE COMPLETE (3 VOL): $1001 USD
IFAR TEXT ON THE CATALOGUE:
THE CATALOGUE CITES NUMBER, TITLE, DATE, MEDIUM, DIMENSIONS, LOCATION, PROVENANCE, EXHIBITIONS, AND BIBLIOGRAPHY; HOWEVER,
THERE ARE NO COMMENTS ACCOMPANYING THE RESPECTIVE ENTRIES. THE AUTHOR LISTS 349 WORKS, AND STATES HE HAS EXCLUDED CERTAIN WORKS HE DEEMS "HARMFUL" TO THE ARTIST'S REPUTE. THE APPENDICES INCLUDE LISTS OF PRINCIPAL EXHIBITIONS BY DATE, AN
ESSENTIAL BIBLIOGRAPHY, LIST OF EXHIBITION CATALOGUES, AND INDICES OF WORKS.
Modigliani by Parisot.
Parisot, Christian
Modigliani Catalog Raisonne by Parisot.
 includes 5 volumes, ranging from 1990 to 2012. Volume 4 is a mystery Many editors
Five  volumes published to date.
The first two were published in 1990 and 1992 respectively, the third in 2006, the imprint varies, 4th unknown date.
1. Dessins, aquarelles.
2. Peintures, dessins, aquarelles.
3. Dessins, aquarelles.
4. Témoignages.
– TO SEE HOW MANY ADDITIONS AND PUBLICATION HE DOES
OUT OF PRINTING SO IT IS ONLY AVAILABLE IN USED BOOKSTORES.
LISTS UNKNOWN NUMBER OF WORKS IN PAINTING, I JUST HAVE SEEN:
1991 – MODIGLIANI, CATALOGUE RAISONNÉ TOME II. BY CHRISTIAN PARISOT
EDITIONS GRAPHIS ARTE 1991, EDITED BY GIORGIO AND GUIDO GUASTALLA.
IN TOTAL: 271 PAINTINGS IN VOL II AND 35 MORE IN EXHIBITS (AND BELIEVE ME IT MUST BE MANY MORE BY HIM).91 – M
PRICE COMPLETE (4 VOL?): TOTALLY UNKNOWN, VOL 1: $ 670 USD – VOL 2: $ 405 USD – VOL 3: $ 2,950 USD OR $ 365 USD – VOL 4:??
Modigliani, 1884-1920 : catalogue raisonné : sa vie, son oeuvre complet, son art.
Lanthemann, J.
Barcelona : Gráficas Condal, 1970.
OUT OF PRINT SO IT IS ONLY AVAILABLE IN USED BOOKSTORES.
LISTS 420 WORKS (PAINTING) IN THE C. R. IN THE OTHER PUBLICATION I HAVE NO IDEA…
PRICE: $ 75 USD (FOR THE MAIN BOOK THE SECOND ONE PUBLISHED WITH JEANNE AND PARISOT IS WORTH $ 40 USD )
IFAR TEXT ON THE CATALOGUE:
INDIVIDUAL ENTRIES GIVE CATALOGUE NUMBER, TITLE, DATE, DIMENSIONS, DESCRIPTIONS OF THE COLORATION, AND SOME LOCATIONS. IT DOES NOT, HOWEVER, PROVIDE INDIVIDUAL BIBLIOGRAPHICAL, EXHIBITION, OR PROVENANCE INFORMATION.
Modigliani Catalogue Raisonne by Ceroni (1958, 1965)
Ceroni, Ambrogio
Milan : Edizioni del Milione, 1958- Catalogue originally issued in two-parts.
The first published in 1958, covers paintings IN COLLABORATION WITH LUNIA CZECHOWSKA ; IT LISTED 156 PAINTINGS
The second, published in 1965, presents drawings, sculpture, and some paintings. NO MORE CZECHOWSKA ; FROM 157 TO 222 PAINTINGS
The last one also edited as Rizzoli, Milan 1970. LISTED FROM 223 TO 337 PAINTINGS
– Amedeo Modigliani, peintre.
– Amedeo Modigliani, dessins et sculptures avec suite du catalogue illustré des peintres.
– I dipinti di Modigliani.
OUT OF PRINT SO IT IS ONLY AVAILABLE IN USED BOOKSTORES.
LISTS IN TOTAL 337 WORKS (PAINTING).
PRICE: $ 17.80 USD (1970-CERONI ) – 1965 EDITION $ 350 USD – 1958 EDITION $ 395 USD.
Modigliani et son oeuvre. Étude critique et catalogue raisonné.
Pfannstiel, Arthur
Paris : La Bibliothèque des Arts, 1956., PREVIOUSLY A CATALOGUE PRESUME (PRESUNT) IN 1929.
OUT OF PRINT SO IT IS ONLY AVAILABLE IN USED BOOKSTORES.
LISTS 370 WORKS (PAINTING) BUT NOT SURE SINCE i HAVE NOT SEEN IT DIRECTLY.
PRICE: $ 230 USD (FOR THE "PRESUME" 1929 BOOK) AND THE 1956 EDITION: $ 900 USD
IFAR TEXT ON THE CATALOGUE:
Curent "Modigliani-pope" Rudy Chiappini
[gravityform id="1″ name="Contact Form"]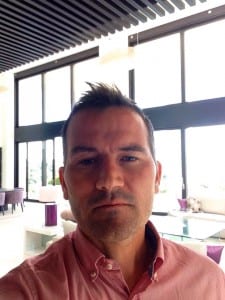 Best Regards
I represent very wealthy Buyers and Sellers.
 Nu Couche – FEMME EN BLEU -OSCAR -MODIGLIANI NU BLOND for sale in New york –
MODIGLIANI     'MADAME MENIER'    Femme au collier vert –  MODIGLIANI ELENA P