Roy Fox Lichtenstein (pronounced /ˈlɪktənˌstaɪn/; October 27, 1923 – September 29, 1997) was an American pop artist. During the 1960s, along with Andy Warhol, Jasper Johns, and James Rosenquist among others, he became a leading figure in the new art movement. His work defined the basic premise of pop art through parody. Favoring the comic strip as his main inspiration, Lichtenstein produced hard-edged, precise compositions that documented while it parodied often in a tongue-in-cheek humorous manner. His work was heavily influenced by both popular advertising and the comic book style. He described pop art as "not 'American' painting but actually industrial painting".His paintings were exhibited at the Leo Castelli Gallery in New York City.
In January 2017, Agnes Gund sold the 1962 painting Masterpiece, which for years hung over the mantle of her Upper East Side apartment, for $165 million. The proceeds of the sale will be used to start a fund for criminal justice reform called the Art for Justice fund. The painting is currently one of the 15 highest prices ever to be paid for a piece of artwork.The purchaser was Steven A. Cohen
Monday 9th of Nov 2015 NY
Roy Lichtenstein (1923-1997), Nurse, 1964. Oil and Magna on canvas. Signed and dated 'rf Lichtenstein '64' (on the reverse). 48 x 48 in. (121.9 x 121.9 cm.) © Estate of Roy Lichtenstein.SOLD for $95.4 million, with fees, to another phone buyer, well above its $80 million estimate — despite the lack of a "speech" or "thought bubble" that typically drives up the price of Lichtenstein works. "Nurse" reached a new price level for Lichtenstein at auction. Christie's also shared that guarantee with a third party.
Lichtenstein's Nurse
A celebration of the bold new imagery that defined the genre of Pop Art — offered as part of the curated sale The Artist's Muse on Monday 9 November at Christie's New York
'Pop art is the art of today, and tomorrow, and all the future. All that other stuff — it's old, it's antique'
Whaam!  (above) and Drowning Girl (underneath)
are generally regarded as Lichtenstein's most famous works, with Oh, Jeff…I Love You, Too…But…arguably third. Drowning Girl, Whaam! and Look Mickey are regarded as his most influential works. Woman with Flowered Hat has held the record for highest Lichtenstein auction price since May 15, 2013
Roy Lichtenstein's Most Expensive Works Sold at Auction
Roy Lichtenstein's Woman with Flowered Hat sold for $56,123,750 on 15 May 2013, in Christies New York Post-War & Contemporary Evening Sale, becoming the most expensive Roy Lichtenstein ever sold.

On May 9, 2012, the comic painting Sleeping Girl  (1964) from the collection of Beatrice and Phillip Gersh established a new Lichtenstein record $44.8 million at Sotheby's.

I Can See the Whole Room…and There's Nobody in It! sold by collector Courtney Sale Ross for $43.2 million, double its estimate, at Christie's in New York City in November 2011
Ohhh…Alright… $42.6 million was set a year ago for "Ohhh. . . Alright. . ." (1964) sold by Wynn to unknow telephone bidder
Documentary "The Life and Art of Roy Lichtenstein"
http://youtu.be/CGPRStAXpIc
50 "Paintings by Roy Lichtenstein"
Artist's Studio—Look Mickey
As I Opened Fire
B
Baseball Manager
Bedroom at Arles
Big Painting No. 6
Blam (Roy Lichtenstein)
Bratatat!
Brattata
Brushstrokes
C
Crak!
Crying Girl
Cubist Still Life with Lemons
D
Drowning Girl
E
Electric Cord
Engagement Ring (Roy Lichtenstein)
Expressionist Head
G
Girl in Mirror
G cont.
Girl with Ball
Golf Ball
Grrrrrrrrrrr!!
H
Happy Tears (Roy Lichtenstein)
Hopeless (Roy Lichtenstein)
I
I Can See the Whole Room…and There's Nobody in It!
I Know…Brad
In the Car
J
Jet Pilot (Roy Lichtenstein)
K
Kiss II
L
Large Interior with Three Reflections
Little Big Painting
Look Mickey
M
M-Maybe
Masterpiece (Roy Lichtenstein)
The Melody Haunts My Reverie
Mr. Bellamy
M cont.
Mural with Blue Brushstroke
N
Nude with Yellow Flower
Nudes with Beach Ball
O
Ohhh…Alright
Oh, Jeff…I Love You, Too…But…
Okay Hot-Shot, Okay!
P
Portrait of Madame Cézanne
R
Roto Broil
S
Sleeping Girl
T
Takka Takka (Roy Lichtenstein)
Torpedo…Los!
V
Varoom!
W
We Rose Up Slowly
Whaam!
Woman with Flowered Hat
Y
Yellow and Green Brushstrokes
Expertise on Roy Lichtenstein works.
Active art historians:
Kate Aspinall, M.A., London
Clare Bell, B.A., New York [RLF Staff]
Avis Berman, M.A., New York
Andrea Foggle Plotkin, Ph.D. (ABD), Boston
Andrea Theil, Ph.D., New York [RLF Staff]
Yolande Trincere, Ph.D., New York
Previous active
Karen Bandlow; Eileen Doyle; Alison Green; Sarah Lowe; Justine Price; Julie Reiss; Susan Solomon; Nadia Tscherny, and Laural Weintraub.
If you wish to buy or sell a art work by Roy Lichtenstein please use the contact form.
[gravityform id="1″ name="Contact Form"]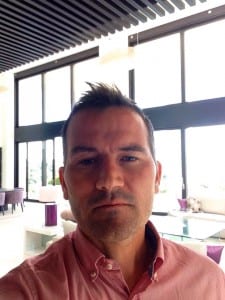 Best Regards
Stefan Katafai
+34 637 97 37 42
More on the www.lichtensteinfoundation.org