I have several Picasso´s for sale
Blue &  Rose Period oil paintings by Pablo Picasso for sale, also for sale Gemmaux (Glass Art) by Picasso.

One of the most amazing blue Picasso's are currently for sale!
IMPORTANT Picasso for sale in Spain from 1901
IM DIRECT to OWNER, i seek  more Picasso Paintings and art works for sale.If the provenance/history is not well documented, please  contact  the Picasso family  for authentication or i will help you.
Best Regards
Stefan Katafai
[email protected]
+34 637 97 37 42
http://www.Agent4stars.com
Feb 28 2018
1937 portrait of Picasso's young muse and lover Marie-Therese Walter that fetched 49.8 million pounds
Women of Algiers (painted on Valentine's Day, 1955) $179.3m
Picasso's Women of Algiers has become the most expensive painting to sell at auction, going for $160m (£102.6m) at Christie's in New York.Eleven minutes of prolonged bidding from telephone buyers preceded the final sale – for much more than its pre-sale estimate of $140m.The final price of $179.3m (£115m) includes commission of just over 12%.
The buyer of of Women of Algiers (Version O) is a Sheik Hamad of Qatar.Sheikh Hamad bin Jassim bin Jaber Al Thani, the former Qatari prime minister, is said to have paid the vast sum at the auction at Christie's in New York.The New York Post reported the billionaire was the phone bidder who beat other rivals after 11 minutes at the frenetic sale.
The picture was last bought in 1997 for a client by London art dealer Libby Howie for $31.9 million from American collectors Victor and Sally Ganz. Howie is understood to have played a part in last night's sale although Christie's would not comment on her involvement.
in 2013, the auction house set an $85 million price tag on a Francis Bacon triptych, "Three Studies of Lucian Freud," and wound up selling it to casino developer Elaine Wynn for a record $142.4 million.
'To me there is no past or future in my art,' wrote Pablo Picasso in 1923. 'If a work of art cannot live always in the present it must not be considered at all. The art of the Greeks, of the Egyptians, of the great painters who lived in other times, is not an art of the past; perhaps it is more alive today than it ever was…'
Le Reve (1932)

Le Rêve English: The Dream Artist Pablo Picasso
Private sale Price: $155 million in April 2013 Picasso's mistress Marie-Therese Walter forms the subject of this expensive Picasso painting. The artist captures his muse asleep on a chair  a scene that is repeated in another painting from the same series, La Lecture. Picasso was 50 at the time; Marie-Therese was 24. It is believed that Picasso painted the piece within a single afternoon on 24 January 1932. The painting is famous for its erotic content, as well as for an accident that occurred in 2006. In November 1997, the painting became the sixth most expensive painting ever sold when it fetched $48.4 million at a Christie's auction. By 2006, then owner Steve Wynn was planning to sell the painting for nearly thrice the 1997 amount  $139 million. Unfortunately, while showing the painting to friends, Wynn accidentally put an arm through the painting, thereby lowering its value to $85 million. He took the accident as a sign not to sell the artwork.  La Reve"  was sold to Steven Cohen in a private sale.
 Nude, Green Leaves And Bust (1932) $106.5 million
French: Nu au Plateau de Sculpteur
Artist Pablo Picasso Year 1932
Type Oil on canvas Dimensions 162 cm × 130 cm (64 in × 51 in)
Location Private collection (Currently on long-term loan to Tate Modern)
Auction House: Christies Price: $106.5 million in May 2010 It also holds the enviable distinction of being the most expensive painting to ever be sold at an auction. The painting depicts Picasso's famous mistress and muse Marie-Therese Walter. A nude Marie-Therese sprawls across the bottom half of the painting, while her bust (a sculpture that Picasso had created in 1931) adorns a pedestal. The leaves are of a philodendron or love tree, a fast-growing plant that Picasso had in his own home. A closer look reveals Picasso's lips emerging from behind a veil. Painted within a single day, the painting represents a rich phase of Picasso's career. By this time, the artist had become very skilled in his art and had begun using symbolism. Back in 1952, art collectors Sidney and Frances Brody bought the artwork for a bargain price of $17,000. The painting remained in the Brody collection until May 2010, when it fetched $106.5 million at a Christie's auction. The painting is widely rumored to be part of Russian oligarch Roman Abramovich's art collection.
Garcon A La Pipe (1905) $104 million
Garçon à la pipe English: Boy with a Pipe
Artist Pablo Picasso Year 1905 Type Oil on canvas Dimensions 100 cm × 81.3 cm (39.4 in × 32.0 in)
Location Private collection Geneva Switzerland ask me
Auction House: Sotheby's Price: $104 million in May 2004 The second most expensive Picasso painting, Garcon a la Pipe, is a portrait of a Parisian working boy. The boy holds a pipe in his hand and wears a string of roses on his head like a crown. Picasso painted this masterpiece when he was only 24. As the colors suggest, this artwork belongs to Picasso's Rose Period. John Whitney, the American ambassador to Britain was the first buyer of this Picasso classic. Whitney bought the painting in 1950 for $30,000. It remained in Whitney's private collection until May 2004. Whitney's wife, Betsey, had set up the philanthropic Greentree Foundation after her husband's death in 1982. The Foundation put the painting up for auction with Sotheby's in 2004. Experts at Sotheby's set pre-auction estimates at $70 million  until then, the highest ever pre-sale estimate for a single painting. As it turned out, Garcon a la Pipe overshot the estimates by a massive margin fetching at the auction.
Dora Maar Au Chat (1941) $95.216million
Dora Maar au Chat
Artist Pablo Picasso Year 1941 Type Oil on canvas Dimensions 128.3 cm × 95.3 cm (50.5 in × 37.5 in)
Location : Private collection  Switzerland ask me
Auction House: Sotheby's Price: $95.216 million in May 2006 Picasso had several mistresses in his lifetime. One of the most famous was surrealist photographer Dora Maar. Dora Maar au Chat is one of Picasso's most iconic paintings. It is also one of the most expensive. The artwork features Dora sitting on a chair, while a small black cat stands behind her. The painting showcases Picasso's brilliant use of bold colors. The complex pattern of Dora's dress adds to her dramatic posture. Picasso had often described Dora as his private muse. In 1963, Chicago-based art collectors Leigh and Mary Block sold the painting to a private collection. The painting returned to the marked only in May 2006 at a Sotheby's auction. Pre-auction estimates valued the painting at about $50 million. However, the painting surpassed the pre-sale figures by huge margin. An anonymous collector bought the painting from Chicago's Gidwitz family for almost double the estimated price, paying $95.216 million for it.
Femme Assis  (1909) $63.7 million
Picasso's "Femme Assise," painted in the summer of 1909 — when the artist traveled to the remote Spanish village of Horta de Ebro, which could only be reached by mule — sold for $63.7 million at Sotheby's in London on Tuesday, making it the most expensive Cubist painting ever sold at auction.
"It has been decades since a Cubist painting of this caliber has been offered at auction," Helena Newman, a global co-head of Impressionist and Modern art at Sotheby's, said in a statement. "Virtually all the significant works of this period are in international museums and institutions."
Femme Aux Bras Croises (1902) $55 million
Femme aux Bras Croisés Pablo Picasso, 1901-02,
Woman with Folded Arms (Madchenbildnis)
Artist Pablo Picasso Year 1901–02 Type Oil on canvas Dimensions 81 cm × 58 cm (32 in × 23 in)
Location Privately held
Auction House: Christie's Price: $55 million in November 2000 Also known as Woman with Crossed Arms, this painting belongs to Picasso's Blue Period. The subject of the portrait is believed to be an inmate of the Saint-Lazare hospital-prison in Paris. One of the owners of this famous painting was Gertrude Stein, a writer and art collector who famously became the subject of a Picasso painting in 1906. In 1936, the painting passed into the hands of a new buyer, American art collector Chauncey McCormick. Femme aux Bras Croises remained in the McCormick family until the year 2000, when it was sold via a Christie's auction to an anonymous buyer, following a tremendous bidding war. The sale price of $55 million remains one of the highest ever fetched by a Picasso painting.
Pierrette's Wedding (1905) $51.3 million
Auction House: Binoche et Godeau Price: $51.3 million in November 1989 Picasso painted Pierette's Wedding or Les Noces des Pierette in 1905, during his Blue Period. The 4-foot x 6-foot painting shows Harlequin blowing a kiss to the bride. The shades of blue add a degree of moroseness to what should have been a celebratory scene. The presence of blurred images in the painting suggests that the painting might be incomplete. But art experts confirm that the painting is complete. Art dealer Josef Stransky, a friend of Picasso, acquired the painting in 1907. Later, between 1945 and 1962, it passed into the hands of Paulo Picasso, the artist's son. Thereafter, Swedish financier Frederick Roos purchased the painting and donated it to the French government. In November 1989, the painting went up on auction. Japanese real estate developer Tomonori Tsurumaki placed the winning bid of $51.3 million via telephone from Tokyo. At the time, this was a record price for a Picasso sold at auction.
Femme Assise Dans Un Jardin (1938) $49.5 million
Auction House: Sotheby's Price: $49.5025 million in 1999 In Femme Assise dans un Jardin, Picasso once again depicts Dora Maar, this time in a garden setting. By this time, Picasso had begun his experiments with Cubism. The painting is a fine example of his Cubist style. Apparently, Picasso completed this famous painting within the space of one day. Femme Assise dans un Jardin remained in the private collection of cellist and composer Daniel Saidenberg for many years. The painting was sold only after Saidenberg's death in 1997. But the magic year came in 1999, when the Picasso painting went for about $49.5 million at a Sotheby's auction in New York
Yo, Picasso (1901) $47.9 million
Auction House: Sotheby's Price: $47.9 million in May 1989 This early painting by Picasso was a self-portrait from the artist's 'Blue Period. The 1901 painting fetched a six-figure amount, specifically $5.8 million, during a 1981 auction conducted by Sotheby's. The buyer was a well-known art collector named Wendell Cherry. Eight years later, Cherry took the Picasso masterpiece back to the auction block. Yo, Picasso was sold once again at a Sotheby's auction, this time to an anonymous bidder. Auctioneer John L. Marion conducted the bidding. The winning bidder paid $43.5 million, plus a 10 percent Sotheby's auction fee, that pushed the price up to almost $47.9 million. When the painting sold in May 1989, it became the second-most expensive artwork sold to that date.
La Lecture (1932) $40.711612 million
Auction House: Sotheby's Price: $40.711612 million in February 2011 La Lecture is an oil-on-panel portrait. Once again, it featured Picasso's mistress Marie-Therese Walter. The blonde Marie-Therese is captured nude asleep on a chair. A book rests on her lap. The 1932 painting was created in the same year as Nude, Green Leaves and Bust, Picasso's highest-priced painting to date. Back in 1932, La Lecture initially went on display at the Galerie Georges Petit in Paris. Apparently, this painting also brought to an end Picasso's marriage with Olga Khokhlova when Olga realized that the model in the painting was not herself. The bright colors and sheer poetry of the artwork, saw it passing into several prestigious art collections. The painting came up for auction at Sotheby's as recently as February 2011. The super-short bidding process took only eight minutes. The buyer was an anonymous Russian client who bid via the telephone. The painting sold for a little over $40.7 million.
Au Lapin Agile (1904) $40.7 million
Auction House: Sotheby's Price: $40.7 million in 1989 There is an interesting story behind this expensive Picasso painting. Apparently, Picasso painted Au Lapin Agile in return for free meals at a famous cabaret of the same name in Monmartre. Picasso presented the painting to Frede, the owner of the cabaret. Not knowing then that the painting was a veritable golden egg, Frede sold the painting for a mere $20 in 1912. Art collector Joan Whitney Payson acquired the masterpiece in 1952. By then, the value of Au Lapin Agile" had ballooned from $20 to $60,000. The painting was to remain in the Payson family until 1989, when the art collector's daughter Linda de Roulet consigned the painting to a Sotheby's auction. The auction house estimated that the painting would fetch between $35 million and $40 million. The painting just overstepped the mark. It was sold to the Annenburg Collection for $40.7 million.
Picasso Blue Period for sale
Picasso's 1935 painting 'Tete de Femme," which is portrait of his young lover, Marie-Therese Walter.
Bought in New York in November 2013 above the estimate for $40 million. Back with a virtually unchanged estimate of £16-20 million ($23.4-29 million), it was bid up by financier, Samir Traboulsi, before selling (Feb 2016) to a private collector bidding by phone for £18.9 million ($27 million),
25 Picasso paintings for  sale, from private collections around the world, most are in Geneva in a bank vault or at the Geneva Freeport. Ask me. Are you looking to sell a Picasso painting, then  I can help sell it privately, to existing clients. Gemmeaux and Master pieces from Picasso also available for sale.
Paulo Picasso  had three children of his own: Marina (1951) and Pablito (1954) from his first wife, and Bernard (1959) from his second. In 1971, Paulo died from cirrhosis of the liver.
Pablo Picasso passed away in 1973. The same year, his grandson Pablito (Marina's brother) died in a hospital after swallowing bleach. Four years later, his former mistress Marie-Thérèse Walter hanged herself, and his second wife, Jacqueline Roque, shot herself in 1986.
Picasso left no written will, and the heirs entered into a bitter dispute over the estate. Valued then at $260 million, it included more than 35,000 paintings, drawings, prints, sculptures and ceramics, in addition to real estate and several homes.
Mr  Rheims, an expert appraiser, spent five years determining their status and cataloging the 1,885 paintings, 7,089 drawings, 3,222 ceramic works, 17,411 prints and 1,723 plates, 1,228 sculptures, 6,121 lithographs, 453 lithographic stones, 11 tapestries and eight rugs.
Soon after Picasso's death, the French government amended France's inheritance tax law to allow Picasso's heirs to pay the taxes owed by his estate in art instead of money. Ultimately, the French state took 3,800 works, which formed the core of the Musée Picasso. The rest was left for the family to divide.
Claude Picasso  photo at Museo Picasso de París  -Musée national Picasso-Paris. 18, rue de la Perle 75003 Paris. map
Picasso moved into a new studio in the attic of  7, rue des Grands-Augustins, which Dora Maar found for him in early 1937.
7 Rue des Grands Augustins  75006 Paris  France Map
Picasso was married twice and had four children by three women:
Paulo (4 February 1921 – 5 June 1975) (Born Paul Joseph Picasso) – with Olga Khokhlova
Maya (5 September 1935 – ) (Born Maria de la Concepcion Picasso) – with Marie-Thérèse Walter
Claude (15 May 1947 –) (Born Claude Pierre Pablo Picasso) – with Françoise Gilot
Paloma (19 April 1949 – ) (Born Anne Paloma Picasso) – with Françoise Gilot
Photographer and painter Dora Maar was also a constant companion and lover of Picasso. The two were closest in the late 1930s and early 1940s, and it was Maar who documented the painting of Guernica.
Although conflicting reports of the distribution  of his inheritance have been made,
30%   the widow's share amounted to roughly 30% of the art, or $52 million in 1977, after taxes;
30%  Maya, Claude and Paloma Picasso , were awarded 10%, or $18 million worth of art each
40%  Marina  Picasso 20% and Bernard  Picasso  20% of the the art,  valued at $36 million.
Additionally, Bernard received the chateau at Boisgeloup in Normandy, while Marina inherited the sumptuous La Californie.
Marina's share, like Bernard's, is more representative of Picasso's career than that of any other heir; the two of them have more early works because of the community property Picasso shared with Olga Khokhlova, their grandmother. When they separated in 1935, Olga had had her lawyer request an inventory of her husband's property at the time.
Currently the Picasso data base includes 25,159 items, of which 19,332 are unique artworks (i.e., excluding lithographs, engravings, ceramics and photographs). Of these, 598 artworks are still listed as being part of the Marina Picasso Collection (85 paintings, 490 works on paper and 18 sculptures); and 326 artworks (62 paintings, 264 works on paper and 12 sculptures) are known to have formerly been in her collection. Assuming that the Online Picasso Project has a representative sample of the Marina Picasso collection, this seems to indicate that she has already sold about 35% of her collection.
Marina Picasso outside the villa "La Californie" in Cannes.Pablo Picasso lived in the villa, called "La Californie," with his second wife Jacqueline Roque.
Currently part of the Marina Picasso collection is for sale. Ask stefan Katafai  [email protected]
If it is individual sale particulars that you are looking for, you will not see them openly displayed on our website as the information is strictly confidential.
All interested parties have to first verify their ability to purchase such Masterpieces, and the reason behind this is to prevent brokers from interfering with transactions and adversely affecting the value of the artwork. Our owners also request that their affairs are kept private.
Oliver & Maya Widmaier Picasso in their Paris home.Diana Widmaier Picasso is Olvier's sister
If you are interested in any Picasso works, please complete the contact forms and we will get back to you with current availability.
Seek
All types of Picasso paintings and art work, please send your offer.I have buyers waiting.
[gravityform id="1″ name="Contact Form"]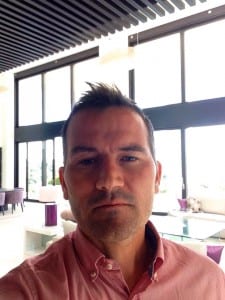 Best Regards
Stefan Katafai
[email protected]
+34 637 97 37 42
I represent very wealthy Buyers and Sellers.
Please contact me if you wish to buy, sell or Collaborate
"A Man Who Stops Advertising To Save Money Is Like
A Man Who Stops A Clock To Save Time." – Henry Ford
Pablo Picasso/Quotes
Every child is an artist. The problem is how to remain an artist once he grows up.
Everything you can imagine is real.
Art washes away from the soul the dust of everyday life.
List of Picasso in Museums around the world.
La fillette aux pieds nus 75.0 x 50.0 1895 Musée National Picasso Paris fr Naked Man with Long Beard 58.5 x 32.0 1895-96 Seiji Togo Memorial Sompo Japan Museum of Art jp Science et charité 39.0 x 50.5 1897 Uehara Museum of Modern Art jp Portrait d'Angel Fernandez de Soto 61.8 x 51.4 1899-1900 Nagashima Museum jp Le Moulin de la Galette 88.2 x 115.5 1900 Solomon R. Guggenheim Museum us Street Scene 61.1 x 46.3 1900 Pola Museum of Art jp Tête de femme 35.5 x 35.0 1900-1 Nagashima Museum jp Harlequin 82.9 x 61.3 1901 The Metropolitan Museum of Art us Mother and Child 40.6 x 32.4 1901 The Metropolitan Museum of Art us Woman Ironing 49.5 x 25.7 1901 The Metropolitan Museum of Art us Woman with a Cigarette 73.1 x 50.8 1901 The Barnes Foundation us The Blue Room 50.6 x 61.6 1901 The Phillips Collection us Woman with a Cape 73.0 x 50.2 1901 The Cleveland Museum of Art us Évocation ( L'Enterrement de Casagemas ) 150.0 x 90.5 1901 Musée d'Art moderne de la Ville de Paris fr La mort de Casagemas 27.0 x 35.0 1901 Musée National Picasso Paris fr Autoportrait 81.0 x 60.0 1901 Musée National Picasso Paris fr Harlequin and his Companion ( The Saltimbanques ) 73.0 x 60.0 1901 The Pushkin State Museum of Fine Arts ru Brasserie à Montmartre < image > 44.5 x 53.5 1901 Museum Ludwig de Woman Seated at a Café Terrace < image > 49.0 x 33.0 1901 Boijmans Van Beuningen Museum Rotterdam nl Head of Woman 46.7 x 31.5 1901 Kasama Nichido Museum of Art jp Mother and Child < image > 112.4 x 97.5 1901c Harvard/ Art Museum us Portrait of a woman ( the Madrillenian ) < image > 52.0 x 33.0 1901c Kröller-Müller Museum nl Melancholy Woman < image > 100.0 x 69.2 1902 The Detroit Institute of Arts us Mother and Child by the Sea 81.7 x 59.8 1902 Pola Museum of Art jp Woman in Blue Shawl 60.3 x 52.4 1902 Aichi Prefectural Museum of Art jp A Woman Resting Her Chin on Her Hand 65.0 x 50.0 1902 Asahi Beer Oyamazaki Villa Museum jp Two women at a bar 80.0 x 91.5 1902 Hiroshima Museum of Art jp Portrait d'homme 93.0 x 78.0 1902-3 Musée National Picasso Paris fr Head of Woman < image > 40.3 x 35.6 1903 The Metropolitan Museum of Art us The Blind Man's Meal < image > 95.3 x 94.6 1903 The Metropolitan Museum of Art us The Ascetic < image > 118.4 x 80.8 1903 The Barnes Foundation us The Tragedy < image > 105.3 x 69.0 1903 National Gallery of Art, Washington DC us La Vie 196.5 x 129.2 1903 The Cleveland Museum of Art us The Old Guitarist < image > 122.9 x 82.6 Buy This at Allposters.com 1903-4 The Art Institute of Chicago us La Célestine ( La Femme à la taie ) 74.5 x 58.5 1904 Musée National Picasso Paris fr The Actor < image > 196.2 x 115.3 1904-5 The Metropolitan Museum of Art us Acrobat and Young Harlequin < image > 191.1 x 108.6 1905 The Barnes Foundation us Family of Saltimbanques < image > 212.8 x 229.6 1905 National Gallery of Art, Washington DC us Lady with a Fan < image > 100.3 x 81.0 1905 National Gallery of Art, Washington DC us The Girl on a Ball < image > 147.0 x 95.0 1905 The Pushkin State Museum of Fine Arts ru Girl in a Chemise < image > 72.7 x 60.0 1905c Tate Modern uk Boy Leading a Horse < image > 220.6 x 131.2 1905-6 The Museum of Modern Art, New York us Fernande with a Black Mantilla < image > 100.0 x 81.0 1905-6 Solomon R. Guggenheim Museum us Woman Plaiting Her Hair < image > 127.0 x 90.8 1906 The Museum of Modern Art, New York us Two Nudes < image > 151.3 x 93.0 1906 The Museum of Modern Art, New York us Gertrude Stein < image > 100.0 x 81.3 1906 The Metropolitan Museum of Art us The Girl with a Goat < image > 139.0 x 102.0 1906 The Barnes Foundation us Composition: The Peasants < image > 220.0 x 131.0 1906 The Barnes Foundation us Nude with a Pitcher < image > 100.0 x 81.3 1906 The Art Institute of Chicago us Jeune garçon nu 67.0 x 43.0 1906 Musée National Picasso Paris fr Les deux frères 80.0 x 59.0 1906 Musée National Picasso Paris fr Autoportrait 65.0 x 54.0 1906 Musée National Picasso Paris fr Les Adolescents < image > 157.0 x 117.0 1906 Musée de l'Orangerie fr Nu sur fond rouge < image > 81.0 x 54.0 1906 Musée de l'Orangerie fr Head of a Man < image > 33.1 x 24.0 1907 The Barnes Foundation us Head of a Woman < image > 46.0 x 33.0 1907 The Barnes Foundation us Tête de femme 66.0 x 59.0 1907 Centre Pompidou fr Buste de femme 58.5 x 46.5 1907 Musée National Picasso Paris fr Nu assis ( Etude pour "Les Demoiselles d'Avignon" ) 121.0 x 93.5 1907 Musée National Picasso Paris fr Buste d'homme ( Etude pour "Les Demoiselles d'Avignon" ) 56.0 x 46.5 1907 Musée National Picasso Paris fr Les Demoiselles d'Avignon < image & audio > 243.9 x 233.7 1907 The Museum of Modern Art, New York us Trois Figures sous un arbre 99.0 x 99.0 1907-8 Musée National Picasso Paris fr Nature morte au vase et à l'étoff verte 27.1 x 21.3 1908 Musée National Picasso Paris fr Paysage aux deux figures 60.0 x 73.0 1908 Musée National Picasso Paris fr Farm Woman ( Full-Length ) < image > 81.5 x 65.5 1908 The State Hermitage Museum ru House in a Garden < image > 73.6 x 60.5 1908 The State Hermitage Museum ru Still Life with Glasss and Fruit 27.0 x 21.0 1908 Museum Ludwig de Woman with Pears < image > 92.1 x 70.8 1909 The Museum of Modern Art, New York us Carafe, Jug and Fruit Bowl < image > 71.8 x 64.6 1909 Solomon R. Guggenheim Museum us Fan, Salt Box, Melon 81.3 x 64.2 1909 The Cleveland Museum of Art us Nature morte au cuir à rasoir 55.0 x 40.5 1909 Musée National Picasso Paris fr Poissons et bouteilles 73.5 x 60.0 1909 LaM fr Nature morte ( coffret, tasse, pommes ) 38.5 x 46.0 1909 LaM fr Le Bock 81.0 x 65.5 1909 LaM fr Nude < image > 100.0 x 81.2 1909 The State Hermitage Museum ru Woman with a Mandolin < image > 91.0 x 72.5 1909 The State Hermitage Museum ru Queen Isabeau < image > 92.0 x 73.0 1909 The Pushkin State Museum of Fine Arts ru Portrait of Fernande 61.8 x 42.8 1909 Kunstsammlung Nordrhein-Westfalen de Femme en vert < image > 100.0 x 81.0 1909 Van Abbemuseum nl Nude 92.5 x 62.2 1909 Pola Museum of Art jp Bust of a Man 65.8 x 42.2 1909 Pola Museum of Art jp Head 36.0 x 32.0 1909 Kasama Nichido Museum of Art jp Bust of woman ( Fernande ) 93.0 x 74.0 1909 Hiroshima Museum of Art jp Nude in an Armchair < image > 81.3 x 65.4 1909-10 The Metropolitan Museum of Art us Nude Fugure < image > 99.1 x 78.1 1909-10 Albright-Knox Art Gallery us Le Sacré-Coeur 92.5 x 65.0 1909-10 Musée National Picasso Paris fr Seated Nude < image > 92.1 x 73.0 1909-10 Tate Modern uk Girl with a Mandolin ( Fanny Tellier ) < image > 100.3 x 73.6 1910 The Museum of Modern Art, New York us Femme assise dans un fauteuil < image > 100.0 x 73.0 1910 Centre Pompidou fr Portrait of Ambroise Vollard < image > 92.0 x 65.0 1910 The Pushkin State Museum of Fine Arts ru Pipe Rack and Still Life on a Table < image > 50.8 x 128.0 1911 The Metropolitan Museum of Art us Accordionist < image > 130.2 x 89.5 1911 Solomon R. Guggenheim Museum us Landscape at Céret < image > 65.1 x 50.3 1911 Solomon R. Guggenheim Museum us The Poet < image > 131.2 x 89.5 1911 Solomon R. Guggenheim Museum us Fan, Pipe and Glass < image > 41.9 x 52.7 1911 Honolulu Museum of Art us Le pigeon aux petits pois 64.0 x 53.0 1911 Musée d'Art moderne de la Ville de Paris fr Verre, pomme, livres 22.5 x 45.5 1911 Musée National Picasso Paris fr Journal, porte-allumettes, pipe et verre 26.8 x 21.8 1911 Musée National Picasso Paris fr Homme à la mandoline 162.0 x 71.0 1911 Musée National Picasso Paris fr " Ma Jolie " < image > 100.0 x 65.4 1911-12 The Museum of Modern Art, New York us The Pomegranate < image > 21.5 x 34.6 1911-12 Harvard/ Art Museum us Bottle, Glass, and Fork 72.0 x 52.7 1911-12 The Cleveland Museum of Art us Violin < image > 100.0 x 73.0 1911-12 Kröller-Müller Museum nl The Architect's Table < image > 72.6 x 59.7 1912 The Museum of Modern Art, New York us Female Nude ( I Love Eva ) 101.0 x 66.0 1912 Columbus Museum of Art us Nature morte à la chaise cannée 29.0 x 37.0 1912 Musée National Picasso Paris fr Guitare "J'aime Eva" 35.0 x 27.0 1912 Musée National Picasso Paris fr Journal et violon 47.0 x 27.5 1912 Museum Ludwig de Landscape with Posters 46.0 x 61.0 1912 The National Museum of Art, Osaka jp Bouteille, Guitare et Pipe < image > 60.0 x 73.0 1912-13 Meisterwerke des Museum Folkwang Essen de Verre sur un guéridon 20.5 x 20.5 1913 Musée National Picasso Paris fr Guitare 87.0 x 47.5 1913 Musée National Picasso Paris fr Still Life with Bottle and Glass 62.0 x 48.0 1913 Kunstsammlung Nordrhein-Westfalen de The Guitar 116.5 x 81.0 1913 Kunstsammlung Nordrhein-Westfalen de Bottle of Marc de Bourgogne, Wineglass, and Newspaper < image > 46.3 x 38.4 1913 Bridgestone Museum of Art jp Head of a Girl in a Hat Decorated with Grapes 55.0 x 46.1 1913 Pola Museum of Art jp Card Player < image > 108.0 x 89.5 1913-14 The Museum of Modern Art, New York us Glass of Absinthe and Cigarette < image > 16.0 x 11.6 1914 Harvard/ Art Museum us Portrait de jeune fille < image > 130.0 x 96.5 1914 Centre Pompidou fr Le Vieux Marc ( Jambon, Verre, Bouteille de Vieux Marc, Journal ) 38.5 x 55.5 1914 Musée d'Art moderne de la Ville de Paris fr Homme à la moustache 65.5 x 46.6 1914 Musée National Picasso Paris fr Nature morte : Guitare, journal, verre et as de trèfle 41.0 x 27.0 1914 Musée National Picasso Paris fr Le peintre et son modèle 58.0 x 55.9 1914 Musée National Picasso Paris fr Instruments de musique et tête de mort 43.8 x 61.8 1914 LaM fr Still Life with Compote and Glass < image > 63.5 x 78.7 1914-15 Columbus Museum of Art us Harlequin < image > 183.5 x 105.1 1915 The Museum of Modern Art, New York us Guitar and Clarinet on a Mantelpiece < image > 130.2 x 97.2 1915 The Metropolitan Museum of Art us La Guitare 72.4 x 58.4 1917 Norton Museum of Art us Rideau de scene du ballet "Parade" < image > Detoranpu / Cloth 1,050.0 x 1,640.0 1917 Centre Pompidou fr Portrait d'Olga dans un fauteuil 130.0 x 88.8 1917 Musée National Picasso Paris fr The Italian Woman < image > 149.0 x 101.5 1917 Foundation E.G. Bührle Collection ch Grande Nature morte < image > 87.0 x 116.0 1917-18 Musée de l'Orangerie fr Les baigneuses 27.0 x 22.0 1918 Musée National Picasso Paris fr Portrait of Olga Picasso 35.2 x 27.3 1918 Menard Art Museum jp Nature morte au pichet et aux pommes 65.0 x 43.0 1919 Musée National Picasso Paris fr Landscape with Dead and Live Trees < image > 49.3 x 65.3 1919 Bridgestone Museum of Art jp Etudes 100.0 x 81.0 1920 Musée National Picasso Paris fr Femme assise 92.0 x 65.0 1920 Musée National Picasso Paris fr Paysage de Juan-les-Pins 52.0 x 70.0 1920 Musée National Picasso Paris fr Femme lisant < image > 100.0 x 81.0 1920 Musée de Grenoble fr Two Seated Nude Women 195.0 x 163.0 1920 Kunstsammlung Nordrhein-Westfalen de Femme au chapeau blanc < image > 118.0 x 91.0 1920-21 Musée de l'Orangerie fr Grand Nu a la draperie < image > 160.0 x 95.0 1920-21 Musée de l'Orangerie fr Three Musicians < image & audio > 200.7 x 222.9 1921 The Museum of Modern Art, New York us Three Musicians < image & audio > 204.5 x 188.3 1921 Philadelphia Museum of Art us Deux baigneurs 33.0 x 41.0 1921 Musée National Picasso Paris fr La lecture de la lettre 184.0 x 105.0 1921 Musée National Picasso Paris fr Grande Baigneuse < image > 182.0 x 101.5 1921 Musée de l'Orangerie fr Motherhood 101.8 x 83.5 1921 Pola Museum of Art jp Maternity 27.5 x 21.8 1921 Hiroshima Museum of Art jp Mother and Child 100.0 x 81.0 1922 The Baltimore Museum of Art us Deux femmes courant sur la plage ( La course ) gouache / watercolor 32.5 x 41.1 1922 Musée National Picasso Paris fr Famille au bord de la mer 17.6 x 20.2 1922 Musée National Picasso Paris fr Femme au peignoir vert 130.3 x 96.5 1922 Museum Ludwig de Cup and Spoon 16.0 x 27.2 1922 Bridgestone Museum of Art jp Fishes, and Compote ( La Petite Cuisine ) 81.0 x 99.5 1922 The Museum of Modern Art, Gunma jp Glass, Guitar, Musical Score 54.0 x 81.3 1922-23 The Frances Lehman Loeb Art Center us Woman in White < image > 99.1 x 80.0 1923 The Metropolitan Museum of Art us Still Life with Fish 46.0 x 54.0 1923 Wadsworth Atheneum Museum of Art us Arlequin Le peintre Salvado en arlequin < image > 130.0 x 97.0 1923 Centre Pompidou fr La flûte de Pan 205.0 x 174.0 1923 Musée National Picasso Paris fr Seated Woman in a Chemise < image > 92.1 x 73.0 1923 Tate Modern uk Head of a Woman < image > 46.0 x 38.0 1923 Bridgestone Museum of Art jp Saltimbanque Seated with Arms Crossed < image > 130.6 x 97.7 1923 Bridgestone Museum of Art jp Paul, the artist's son of two years, with his lamp 130.0 x 97.0 1923 Hiroshima Museum of Art jp Mandolin and Guitar < image > 140.6 x 200.4 1924 Solomon R. Guggenheim Museum us The Red Foulard ( Le Foulard Imprimè ) 100.3 x 81.3 1924 Norton Museum of Art us Paul en arlequin 130.0 x 97.5 1924 Musée National Picasso Paris fr Still Life with a Mandolin < image > 101.0 x 158.0 1924 National Gallery of Ireland ie Gitaar, compoteschaal en druiven < image > 98.5 x 132.4 1924 The Stedelijk Museum Amsterdam nl Studio with Plaster Head < image & audio > 97.9 x 131.1 1925 The Museum of Modern Art, New York us Mandolin, Fruit Bowl, and Plaster Arm < image > 97.8 x 130.2 1925 The Metropolitan Museum of Art us Le baiser 130.5 x 97.7 1925 Musée National Picasso Paris fr Paul en pierrot 130.0 x 97.0 1925 Musée National Picasso Paris fr Femme au tambourin < image > 97.0 x 130.0 1925 Musée de l'Orangerie fr The Three Dancers < image > 215.3 x 142.2 1925 Tate Modern uk Mandolin, Fruit Bowl, Marble Fist 97.5 x 131.0 1925 Museum Ludwig de Bird Cage 80.6 x 99.5 1925 Ohara Museum of Art jp Le peintre et son modèle 172.0 x 256.0 1926 Musée National Picasso Paris fr Femme à la collerette 35.0 x 27.0 1926 Musée National Picasso Paris fr Nu sur fond blanc 130.0 x 97.0 1927 Musée National Picasso Paris fr Femme dans un fauteuil 130.0 x 97.0 1927 Musée National Picasso Paris fr Woman Sleeping in a Chair 92.0 x 73.0 1927 Yokohama Museum of Art jp Femme dans un Fauteuil < image > 81.0 x 65.0 1927 Kawamura Memorial DIC Museum of Art jp Painter and Model < image > 129.8 x 163.0 1928 The Museum of Modern Art, New York us The Studio < image > 161.6 x 129.9 1928 Solomon R. Guggenheim Museum us Figure et profil 72.0 x 60.0 1928 Musée National Picasso Paris fr Peintre à la palette et au chevalet 130.0 x 97.0 1928 Musée National Picasso Paris fr Baigneuse ouvrant une cabine 32.8 x 22.0 1928 Musée National Picasso Paris fr Grand nu au fauteuil rouge 195.0 x 129.0 1929 Musée National Picasso Paris fr Grande baigneuse 195.0 x 130.0 1929 Musée National Picasso Paris fr La demoiselle 54.0 x 45.5 1929 Moderna Museet Stockholm se Paulo as Pierrot with Flowers 130.4 x 97.3 1929 Pola Museum of Art jp Femme au canapé 33.0 x 41.0 1929 Nagashima Museum jp Seated Bather < image > 163.2 x 129.5 1930 The Museum of Modern Art, New York us L'acrobate 162.0 x 130.0 1930 Musée National Picasso Paris fr La Crucifixion 51.5 x 66.5 1930 Musée National Picasso Paris fr Figure 70.5 x 56.3 1930 Musée de Grenoble fr Pitcher and Bowl of Fruit 130.8 x 162.6 1931 Solomon R. Guggenheim Museum us Woman with Yellow Hair < image > 100.0 x 81.0 1931 Solomon R. Guggenheim Museum us Le sculpteur 128.5 x 96.0 1931 Musée National Picasso Paris fr La femme au stylet 46.5 x 61.5 1931 Musée National Picasso Paris fr Figures au bord de la mer 130.0 x 195.0 1931 Musée National Picasso Paris fr Grande nature morte au guéridon 195.0 x 130.5 1931 Musée National Picasso Paris fr Girl before a Mirror < image & audio > 162.3 x 130.2 1932 The Museum of Modern Art, New York us Femme couchée < image > 38.0 x 46.0 1932 Centre Pompidou fr La lecture 130.0 x 97.5 1932 Musée National Picasso Paris fr Femme au fauteuil rouge 130.2 x 97.0 1932 Musée National Picasso Paris fr Femme assise dans un fauteuil rouge 130.0 x 97.5 1932 Musée National Picasso Paris fr Nu couché 130.0 x 161.7 1932 Musée National Picasso Paris fr Nude Woman in a Red Armchair < image > 129.9 x 97.2 1932 Tate Modern uk Corrida: la mort du torero 31.0 x 40.0 1933 Musée National Picasso Paris fr Girl Reading at a Table < image > 162.2 x 130.5 1934 The Metropolitan Museum of Art us Bullfight < image > 49.8 x 65.4 1934 The Phillips Collection us Reclining Figure < image > 46.4 x 65.3 1934 The Phillips Collection us The Painter < image > 97.0 x 79.0 1934 Wadsworth Atheneum Museum of Art us Confidences < image > 194.0 x 170.0 1934 Centre Pompidou fr Nu dans un jardin 162.0 x 130.0 1934 Musée National Picasso Paris fr Nu au bouquet d'iris et au miroir 162.0 x 130.0 1934 Musée National Picasso Paris fr Two Women 81.5 x 65.5 1934 Kunstmuseum Winterthur ch Interior with a Girl Drawing < image > 130.0 x 195.0 1935 The Museum of Modern Art, New York us Harlequin ( Project for a Monument ) < image > 61.6 x 50.2 1935 Albright-Knox Art Gallery us La Muse < image > 130.0 x 162.0 1935 Centre Pompidou fr Femme lisant 162.0 x 113.0 1935 Musée National Picasso Paris fr Girl Asleep at a Table < image > 97.2 x 130.2 1936 The Metropolitan Museum of Art us Dormeuse aux persiennes 54.5 x 65.2 1936 Musée National Picasso Paris fr Le chapeau de paille au feuillag bleu 61.0 x 50.0 1936 Musée National Picasso Paris fr Glass, Vase and Fruits < image > 38.1 x 61.0 1937 Albright-Knox Art Gallery us Still Life with Candle 38.7 x 47.0 1937 New Orleans Museum of Art us Portrait de Dora Maar 92.0 x 65.0 1937 Musée National Picasso Paris fr Portrait de Marie-Thérèse 100.0 x 81.0 1937 Musée National Picasso Paris fr Portrait de Dora Maar 55.3 x 46.3 1937 Musée National Picasso Paris fr Grande baigneuse au livre 130.0 x 97.5 1937 Musée National Picasso Paris fr La suppliante 24.0 x 18.5 1937 Musée National Picasso Paris fr Femme assise devant la fenêtre 130.0 x 97.3 1937 Musée National Picasso Paris fr La femme qui pleure 55.3 x 46.3 1937 Musée National Picasso Paris fr Portrait de Marie-Thérèse 46.0 x 38.0 1937 Musée National Picasso Paris fr Weeping Woman < image > 60.8 x 50.0 1937 Tate Modern uk Woman at the Mirror < image > 130.0 x 195.0 1937 Kunstsammlung Nordrhein-Westfalen de Guernica < image > 349.0 x 776.0 1937 Museo Nacional Centro de Arte Reina Sofia es Flower Seller 80.9 x 65.1 1937 Pola Museum of Art jp Nature morte au pichet 33.0 x 41.0 1937 Uehara Museum of Modern Art jp Portrait of a Woman ( Dora Maar ) 55.0 x 38.0 1937 The Tokushima Modern Art Museum jp Portrait de femme < image > 98.0 x 77.5 1938 Centre Pompidou fr Maya à la poupée 73.5 x 60.0 Buy This at Allposters.com 1938 Musée National Picasso Paris fr Femmes à leur toilette 299.0 x 448.0 1938 Musée National Picasso Paris fr Tête d'homme barbu 55.0 x 46.0 1938 Musée National Picasso Paris fr Still life: Candle, palette, bull's head 97.0 x 130.0 1938 Menard Art Museum jp Still life-Pallette, Candlestick and Head of Minotaur 73.7 x 90.2 1938 The National Museum of Modern Art, Kyoto jp Night Fishing at Antibes < image > 205.8 x 345.4 1939 The Museum of Modern Art, New York us Woman with a Green Hat < image > 65.1 x 50.2 1939 The Phillips Collection us Femme couchée lisant 96.5 x 130.0 1939 Musée National Picasso Paris fr Tête de femme 65.5 x 54.5 1939 Musée National Picasso Paris fr Chat saisissant un oiseau 81.0 x 100.0 1939 Musée National Picasso Paris fr Buste de femme au chapeau rayé 81.0 x 54.0 1939 Musée National Picasso Paris fr Woman Dressing Her Hair < image > 130.1 x 97.1 1940 The Museum of Modern Art, New York us Café à Royan 97.0 x 130.0 1940 Musée National Picasso Paris fr The Soles < image > 60.0 x 92.0 1940 The National Galleries of Scotland uk Tête 64.0 x 45.0 1940 Nagashima Museum jp Jeune garçon à la langouste 130.0 x 97.3 1941 Musée National Picasso Paris fr Nature morte 60.0 x 73.0 1941 LaM fr Aux yeux noirs ( Dora Maar ) 73.0 x 60.0 1941 Moderna Museet Stockholm se La femme à la collerette bleue 61.0 x 50.0 1941 Moderna Museet Stockholm se Woman Sitting in an Armchair 80.7 x 65.0 1941 Kunstsammlung Nordrhein-Westfalen de L'aubade < image > 195.0 x 265.0 1942 Centre Pompidou fr Femme au chapeau 73.0 x 60.0 1942 LaM fr Femme au corsage bleu 60.5 x 53.8 1942 Meisterwerke des Museum Folkwang Essen de Femme assise au chapeau en forme de poisson < image > 100.0 x 81.5 1942 The Stedelijk Museum Amsterdam nl Still-life with a Skull 97.0 x 130.5 1942 Ohara Museum of Art jp Le rocking-chair < image > 161.0 x 130.0 1943 Centre Pompidou fr Grand nu couché 130.0 x 195.3 1943 Musée National Picasso Paris fr L'enfant aux colombes 162.0 x 130.0 1943 Musée National Picasso Paris fr Tête de femme 66.5 x 51.0 1943 LaM fr Le Buffet du Catalan 81.0 x 100.0 1943 Musée des Beaux-Arts de Lyon fr Buste de femme 100.5 x 81.0 1943 Van Abbemuseum nl Tête de femme 65.0 x 50.0 1943 Kagoshima City Museum of Art jp Still Life 65.7 x 92.1 1944 The Museum of Modern Art, Saitama jp Glass and pitcher 33.2 x 41.1 1944 Menard Art Museum jp Still Life with Skull, Leeks, and Pitcher 73.0 x 115.9 1945 Fine Arts Museums of San Francisco us Femme assise 131.5 x 81.0 1945 Musée National Picasso Paris fr Chouette dans un intérieur 81.0 x 100.0 1946 Musée National Picasso Paris fr Eggplant 51.5 x 66.5 1946 Bridgestone Museum of Art jp Nature morte sur une table 99.6 x 80.0 1947 Murauchi Art Museum jp Le hibou sur la chaise 72.7 x 60.0 1947 Nagashima Museum jp Woman in Blue < image > 99.7 x 80.7 1949 Harvard/ Art Museum us Massacre en Corée 110.0 x 210.0 1951 Musée National Picasso Paris fr Crâne de chèvre, bouteille et bougie 89.0 x 116.0 1952 Musée National Picasso Paris fr Goat's Skull, Bottle and Candle < image > 89.2 x 116.2 1952 Tate Modern uk Enfant jouant avec un camion 130.0 x 96.5 1953 Musée National Picasso Paris fr L'ombre 129.5 x 96.5 1953 Musée National Picasso Paris fr Tête de femme lisant 45.8 x 38.0 1953 Museum Ludwig de Portrait of Sylvette David < image > 130.9 x 97.2 1954 The Art Institute of Chicago us Jacqueline aux mains croisées 116.0 x 88.5 1954 Musée National Picasso Paris fr Claude dessinant, Franc,oise et Paloma 116.0 x 89.0 1954 Musée National Picasso Paris fr Portrait of Sylvette David 99.9 x 80.9 1954 Pola Museum of Art jp Sylvette 100.0 x 81.0 1954 Kawamura Memorial DIC Museum of Art jp Femme nue au bonnet turc < image > 116.0 x 89.0 1955 Centre Pompidou fr Beach at La Garoupe 80.0 x 190.0 1955 The National Museum of Modern Art, Tokyo jp L'atelier, Cannes 190.3 x 79.5 1955 Nagashima Museum jp L'atelier 46.4 x 55.2 1956 Norton Museum of Art us Le printemps < image > 130.0 x 195.0 1956 Centre Pompidou fr L'atelier de la Californie 114.0 x 146.0 1956 Musée National Picasso Paris fr Femme dans l'Atelier 65.0 x 81.5 1956 Suntory Museum of Art jp La baie de Cannes 130.0 x 195.0 1958 Musée National Picasso Paris fr Woman holding her hands 72.5 x 59.8 1959 Hiroshima Museum of Art jp Le buffet de Vauvenargues 195.0 x 280.0 1959-60 Musée National Picasso Paris fr Woman in an Armchair < image > 115.5 x 83.3 1960 New Orleans Museum of Art us Le Déjeuner sur l'herbe d'apres Manet 130.0 x 195.0 1960 Musée National Picasso Paris fr Sleeping Woman ( Reclining Nude ) 54.0 x 65.0 1960 Museum Ludwig de Reclining Woman 60.0 x 73.2 1960 The National Museum of Western Art, Tokyo jp Le Déjeuner sur l'herbe d'aprè Manet 81.0 x 99.8 1961 Musée National Picasso Paris fr Le déjeuner sur l'herbe 60.0 x 73.0 1961 Museum Ludwig de Man and Woman at the Sea 46.0 x 55.0 1961 Kunstmuseum Winterthur ch Woman in a Hat 146.3 x 114.3 1962 Pola Museum of Art jp Le guerrier 73.5 x 60.0 1962 Morohashi Museum of Modern Art jp Rape of the Sabine Women < image > 195.6 x 132.0 1963 Museum of Fine Arts, Boston us Artist and Palette 61.0 x 50.0 1963 Kasama Nichido Museum of Art jp Artist in his studio 65.0 x 92.0 1963 Japanese Red Cross Society jp Profile and picture 65.0 x 53.7 1964 Menard Art Museum jp Nude Sitting on an Armchair 146.0 x 97.0 1964 The National Museum of Art, Osaka jp Model in the Studio 50.0 x 61.0 1965 The National Museum of Western Art, Tokyo jp Nude Woman with Necklace < image > 113.5 x 161.7 1968 Tate Modern uk Mousquetaire à la Colombe < image > 195.0 x 130.0 1968 Ikeda Museum of 20th Century Art jp Le peintre et l'enfant 130.0 x 195.0 1969 Musée National Picasso Paris fr Le baiser 97.0 x 130.0 1969 Musée National Picasso Paris fr Couple 190.0 x 130.0 1969 The National Museum of Western Art, Tokyo jp Jeune fille assise 130.3 x 80.3 1970 Musée National Picasso Paris fr L'étreinte 146.0 x 114.0 1970 Musée National Picasso Paris fr La famille 162.0 x 130.0 1970 Musée National Picasso Paris fr Le Matador 162.0 x 130.3 1970 The Yamazaki Mazak Museum of Art jp Bust of woman 116.0 x 89.0 1970 Hiroshima Museum of Art jp Maternité 162.0 x 130.0 1971 Musée National Picasso Paris fr Paysage 130.0 x 162.0 1972 Musée National Picasso Paris fr Le jeune peintre 91.0 x 72.5 1972 Musée National Picasso Paris fr Musketeer with Sword 146.0 x 114.0 1972 Museum Ludwig de
 1128 Original Oil paintings by Picasso, ask me whcih are  for sale
The altarboy, 1896     Advertisement for tavern "Four cats", 1897     Science and Charity, 1897     Head of a Man in El Greco style, 1899     La chata, 1899     Lola, 1899     Portrait of Casagemas, c.1899     Portrait of Josep Cardona, 1899     A spanish couple in front of inn, 1900     Bullfighters and bull waiting for the next move, 1900     Embrace, 1900     Fairground, 1900     Gypsy in front of Musca, 1900     Lovers of the street, 1900     Moulin de la Galette, 1900     Picador, 1900     Pierrot and Colombina, 1900     Self-Portrait, c.1900     Snackbar in the open air, 1900     Stuffed shirts, 1900     The brutal embrace, 1900     The cries of virgins, 1900     View of Riera de Sant Joan from the window, 1900     Woman with Cat, 1900     A blue room (A tub), 1901     A red skirt, 1901     Bullfight scene, 1901     Child with dove, 1901     Couple walking, 1901     Courtesan with necklace of gems, 1901     Crossind Seine on the upper deck, 1901     Evocation (The Burial of Casagemas), 1901     Flower seller, 1901     Harlequin leaning, 1901     Head of woman, 1901     Jeanne (Reclining nude), 1901     Longchamp, 1901     Madrilenian (Head of young woman), 1901     Mother and child behind the bouquet of flowers, 1901     Motherhood, 1901     Motherhood, 1901     Nana, 1901     Pablo Picasso and Sebastìa Junyer-Vidal arrives to Paris, 1901     Pablo Picasso and Sebastìa Junyer-Vidal arrives to Paris, 1901     Picasso with partner, 1901     Pierreuse with her hand on her shoulder, 1901     Portrait of Bibi la Purée, 1901     Portrait of Gustave Coquiot, 1901     Portrait of Gustave Coquiot, 1901     Portrait of Jaime Sabartes, 1901     Portrait of Jaime Sabartes (The bock), 1901     Portrait of Mateu Fernandez de Soto, 1901     Portrait of Petrus Manach, 1901     Profile of a young girl (Girl with red flower in her hair), 1901     Public Garden, 1901     Sada Yacco, 1901     Seated woman in green, 1901     Self-Portrait, 1901     Self-Portrait, 1901     Self-Portrait, 1901     Self-Portrait, 1901     Still life (The dessert), 1901     The Absinthe Drinker, 1901     The absinthe drinker, 1901     The corrida, 1901     The death of Casagemas, 1901     The death of Casagemas, 1901     The 'Divan Japonais', 1901     The Fortune, 1901     The Fourteenth of July, 1901     The Greedy, 1901     The mother leading two children, 1901     The pool of Tuileries, 1901     The suicide (Casagemas), 1901     The Sun King, 1901     Two acrobats (Harlequin and his companion), 1901     Woman at a Fountain, 1901     Woman dressed in blue, 1901     Woman leaving the bath, 1901     Woman on the street, 1901     Woman with blue hat, 1901     Woman with cap, 1901     Woman with chignon, 1901     Woman with feathered hat, 1901     Woman with hat, 1901     Woman with jewelery, 1901     Woman with necklace of gems, 1901     Women in the loge, 1901     A parody of Manet's Olympia with Junyer and Picasso, c.1902     Advertisement for 'Lecitina Agell', 1902     Crouching beggar, 1902     Crouching woman, 1902     Drunk woman is tired, 1902     Female Head, c.1902     Head of dead woman, 1902     Man and Woman, 1902     Man in blue, c.1902     Melancholy woman, c.1902     Mother and child, 1902     Mother and child on the beach, 1902     Mother and child on the beach, 1902     Mother and son on the shore, 1902     Naked woman with dripping hair, 1902     Portrait of Corina Romeu, 1902  Portrait of Juli Gonzalez, 1902    Portrait of Sebastia Junyer-Vidal, c.1902     Scene in a cabaret, 1902    Portrait of nude Casagemas, 1904       Portrait of Sebastià Junyent Sans, 1904       Portrait of Suzanne Bloch, 1904       Sleeping nude, 1904       Sleeping woman (Meditation), 1904       Standing young nude, 1904       The Catalan Sculptor Manolo (Manuel Hugué), 1904       The fool, 1904       The fool, 1904       The ironer, 1904       The room of the ironer, 1904       Two figures, 1904       Two friends, 1904       Two friends, 1904       Woman leaning ahead, 1904       Woman with her hair in a small bun, 1904       Woman with raven, 1904       Woman with raven, 1904       A bank of canal, 1905       A boat on the canal, 1905       A boy with pipe, 1905       A horsewoman, 1905       Acrobat and young harlequin, 1905       At "Lapin Agile" (Harlequin with Glass), 1905       Boy with a Dog, 1905       Boy with bouquet of flowers in his hand, 1905       Dutch girl, 1905       Dutch landscape with windmills, 1905       Dutchwoman beside the canal, 1905       Family of acrobats, 1905       Family of acrobats (Jugglers), 1905       Family of acrobats (study), 1905       Family of Acrobats with Monkey, 1905       Family of jugglers, 1905       Girl on the ball, 1905       Harlequin on the horseback, 1905       Harlequin's family, 1905       Harlequin's family, 1905       Harlequin's Head, 1905       Head of hurdy-gurdy, 1905       Head of young man, 1905       Hurdy-gurdy, 1905       Madame Soler, 1905       Mallorcan, 1905       Mother and Child, 1905       Mother and child (Baladins) , 1905       Nudes interlaces, 1905       Portrait of Madame Canals, 1905       Profile of young dutchwoman, 1905       Right profile of clown, 1905       Salome, 1905       Seated fat clown, 1905       Seated female nude, 1905       Seated monkey, 1905       The bread carrier, 1905       The three dutchwoman, 1905       Two acrobats with a dog, 1905       Two roosters, 1905       Venus and Cupid, 1905       Woman with a Fan, 1905            Seated woman, 1902       Seller of gul, c.1902       Study to "Two sisters", 1902       Summer landscape, 1902       The Visit (The two sisters), 1902       The woman with the edge, 1902       Two women sitting at a bar, 1902       Woman in a shawl, 1902       Woman in blue, 1902       Woman with green stockings, 1902       A blue vase, 1903       Angel Fernandez de Soto and his Friend, 1903       Angel Fernandez de Soto with woman, c.1903       Ascet, 1903       Breakfast of a Blind Man, 1903       Dawn at Riera de Sant Joan , 1903       Dinner time (Evocation of Horta d'Ebre), 1903       Group of poor people, 1903       Life, 1903       Man and woman in café, 1903       Man and woman in café (study), 1903       Man and woman with child in café, 1903       Mother and son with handkerchief, 1903       Nude with Picasso by her feet, c.1903       Old blind man with boy, 1903       Palace of Arts, Barcelona, 1903       Portrait of a tailor Soler, 1903       Portrait of seniora Soler (Girl in a chemise), 1903       Portrait of the Artist, 1903       S. Junyer-Vidal with woman beside him, 1903       Seated female nude, 1903       Seated woman on a striped floor, 1903       Sebastia Junyer-Vidal as matador, 1903       Sebastia Junyer-Vidal as rhapsode, 1903       Soler family, 1903       The Absinthe Drinker (Portrait of Angel Fernandez de Soto), 1903       The Embrace, 1903       The family of blind man, 1903       The Mackerel, 1903       The old blind guitarist, 1903       The roofs of Barcelona, 1903       The roofs of Barcelona in the moonlight, 1903       The soup, 1903       The Tragedy, 1903       Two nudes and a cat, 1903       Woman with cigarette, 1903       A simple meal, 1904       A simple meal, 1904       An actor, 1904       Blind man and girl, 1904       Celestina, 1904       Celestina, 1904       Lovers, 1904       Madeleine, 1904       Madonna with Garland, 1904       Mother and child (study), 1904       Picasso and S. Junier-Vidal sitting near Celestina, 1904     Portrait of Jaime Sabartes, 1904    Woman's profile, 1905       Young acrobat and clown, 1905       Young naked girl with flower basket, 1905       Bed with mosquito nets, 1906       Boy leading a horse, 1906       Bust of nude woman, 1906       Bust of woman, 1906       Bust of woman, 1906       Composition "Peasants", 1906       El Tinen, 1906       Female nude in profile, 1906       Fernande with shawl, 1906       Fernande's Head, 1906       Girl and goat, 1906       Hairdressing, 1906       Harlequin's death, 1906       Head of young man, 1906       Nude with her hands pressed to each other, 1906       Nude woman naked face and nude woman profile, 1906       Nude Youth, 1906       Nude, study to "Harem", 1906       Peasants, 1906       Portrait of Allan Stein, 1906       Portrait of Fernande Olivier in headscarves, 1906       Portrait of Gertrude Stein, 1906       Reclining Nude (Fernande), 1906       Seated nude, 1906       Seated nude and standing nude, 1906       Seated nude and standing nude, 1906       Seated woman with her legs crossed, 1906       Self-Portrait, 1906       Self-Portrait, 1906       Self-Portrait, 1906       Self-Portrait, 1906       Spaniard, 1906       Standing female nude, 1906       Still life with Table, 1906       Still life with vases, 1906       Study to "Girls from Avignon", 1906       Teenagers, 1906       Teenagers, 1906       The Harem, 1906       Three nudes, 1906       Toilette, 1906       Toilette, 1906       Toilette, 1906       Two brothers, 1906       Two naked women, 1906       Two nude women, 1906       Two nude women, 1906       Two nude women, 1906       Woman on a donkey, 1906       Woman with comb, 1906       A girl from Avignon, 1907       Bust of woman, 1907       Bust of young woman from Avignon, 1907       Composition with skull (study), c.1907       Dance of the Veils, 1907       Exotic Flowers, 1907     Female bust, c.1907    Female nude (study), 1907       Female nude with her arms raised, c.1907       Flowers on the table, 1907       Head of a man, c.1907       Head of woman, c.1907       Marin and student, 1907       Nude (Bust), 1907       Nude with Drapery (Study for "The great dancer"), 1907       Nude with raised arms, 1907       Nude with raised arms (The Avignon dancer), 1907       Nude with towel, 1907       Seated female nude, 1907       Self-Portrait, 1907       Still life with lemons, 1907       The girls of Avignon, 1907       The girls of Avignon (study), 1907       The girls of Avignon (study), 1907       The Great Odalisque (after Ingres), 1907       Woman with a Fan , 1907       Woman with yellow shirt, 1907       A driade (Nude in the forest), 1908       Bather, 1908       Bathers in the forest, 1908       Bathing, 1908       Composition with skull, 1908       Farm woman, 1908       Farm woman, 1908       Female nude, c.1908       Flowers in a Grey Jar, 1908       Friendship, 1908       Glass and fruits, 1908       Green Pan and Black Bottle, 1908       Harlequin's family, 1908       Head, c.1908       Head of a man, 1908       Head of a man, 1908       Head of a man, 1908       Head of woman, 1908       House in a Garden, 1908       House in the garden, 1908       Jug and fruit dish, 1908       Pitcher and Bowls, 1908       Pot, Glass and Book, 1908       Queen Isabella, 1908       Reclining Nude , 1908       Reclining Nude , 1908       Seated nude, c.1908       Seated woman, 1908       Standing female nude, 1908       Standing nude, 1908       Still life, c.1908       Three women, 1908       Three women (Rhythmical version), 1908       Bathers Drying Themselves, 1909       Bread and dish with fruits on the table, c.1909       Bust of woman with flowers, c.1909       Carnival at the bistro, 1909       Fruit in a Vase , 1909       Harlequin leaning, 1909     Houses on the hill, 1909    Nude, 1909       Portrait of Manuel Pallares, 1909       Seated woman, 1909       Still life with bottle of Anis del Mono, 1909       Woman and pears (Fernande), 1909       Woman with a Mandolin, 1909       Woman with mandolin, 1909       Girl with mandolin (Fanny Tellier), 1910       Guitar player, 1910       Nude figure, c.1910       Portrait of Ambroise Vollard, 1910       Portrait of Daniel-Henry Kahnweiler, 1910       Seated female nude, 1910       The good Derain, 1910       William Uhde, 1910       A glass, 1911       Catalan Woman, 1911       Clarinet, 1911       Clarinetist, c.1911       Man with a guitar, 1911       Man with a guitar, 1911       Pedestal, glasses, cups, mandolin, 1911       Poet, 1911       Still life on the piano ('CORT'), 1911       Still life with bottle of rum, 1911       The chess, 1911       The Mandolinist, 1911       The Piano Accordionist, 1911       Woman with guitar, c.1911       Woman with guitar and piano, 1911       Bottle, glass, violin, 1912       Fruit dish, 1912       Glass and bottle of Suze, 1912       Guitar, 1912       Guitar (I love Eva), 1912       Guitar and sheet of music, 1912       Guitar and Violin , c.1912       Guitar, Glass and Bottle of Vieux Marc, 1912       Guitar, Sheet music and Wine glass, 1912       Head of a man with hat, 1912       Landscape with Posters, 1912       Man with guitar, 1912       Musical instruments, 1912       My beautiful (Woman with guitar), 1912       Our Futures is in the Air, 1912       Souvenir from Havre, 1912       Spanish Still life, 1912       Still life with the caned chair, 1912       Still life with violin and fruits, 1912       Table in a Cafe (Bottle of Pernod), 1912       The aficionado (The torero), 1912       The pigeon pea, 1912       The shell Saint Jacques (Our future is in the air), 1912       Violin, c.1912       Violin, c.1912       Violin, glass, pipe and inkwell, 1912       Woman sitting in an armchair, c.1912       Au bon marche, 1913       Bottle of black rum (Vive la France), 1913     Bottle of Vieux Marc, Glass and Newspaper, 1913    Bottle of Vieux Marc, Glass, Guitar and Newspaper, 1913       Clarinet and Violin , 1913       Clarinet, bottle of bass, newspaper, ace of clubs, 1913       Geometrical Composition: The Guitar, 1913       Guitar and bottle, 1913       Harlequinesque personage, 1913       Head, 1913       Head of a man, 1913       Head of a man, c.1913       Man with guitar, 1913       Student with newspaper, 1913       The guitar, 1913       Violin, 1913       Woman with a shirt sitting in a chair, 1913       Woman with guitar, 1913       A glass of absinthe, 1914       Apple, 1914       Bottle of bass, glass and package of tobacco, 1914       Fruit vase and bunch of grapes, 1914       Glass, 1914       Glass and bottle of Bass, 1914       Glass and bottle of straw rum, 1914       Glass and newspaper, 1914       Glass on a Table, 1914       Man with pipe, 1914       Mandolin, 1914       Pedestal, 1914       Pipe and card, 1914       Playing Card and Glass, 1914       Portrait of young girl, 1914       Still life, 1914       Still life with Class and an Apple, 1914       Still life with Gobleet, 1914       Still life with Guitar, 1914       Student with pipe, c.1914       The Tavern, 1914       Couple of dancers, 1915       Harlequin, 1915       Seated man with his arms crossed, 1915       Artist's studio, 1916       Harlequin with guitar, 1916       The guitar, 1916       Barselona harlequin, 1917       Costume design for ballet "Tricorne", 1917       Costume design for ballet "Tricorne", 1917       Costume design for ballet "Tricorne", 1917       Costume design for ballet "Tricorne", 1917       Costume design for ballet "Tricorne", 1917       Costume design for ballet "Tricorne", 1917       Cubist Person, 1917       Curtain for the ballet "Parade", 1917       El Paseo de Colon, 1917       Fruit dish, 1917       Gutted horse, 1917       Harlequin and woman with necklace, 1917       Olga in a Mantilla, 1917       Partition, bottle of port, guitar, playing cards, 1917       Portrait of Diaghilev and Seligsberg, 1917       Self-Portrait, 1917     Self-Portrait, 1917    The happy family, c.1917       Woman with spanish dress, 1917       Bathers, 1918       Fruit Bowl with Fruit, 1918       Guitar and jug on a table, 1918       Harlequin, 1918       Harlequin with guitar, 1918       Pierrot with a mask, 1918       Portrait of Madame Patri, 1918       "Tricorne" (study), 1919       Dancer, 1919       Guitar, bottle, fruit dish and glass on the table, 1919       Lovers, 1919       Portrait of Léonide Massine, 1919       Portrait of Pierre Auguste Renoir, 1919       Seven ballerinas, 1919       Seven ballerinas, 1919       Spouses Sisley after the 'The Betrothed' by Auguste Renoir, 1919       Still life in front of a window at Saint-Raphael, 1919       Still life in front of a Window overlooking the Eglise St. Augustin, 1919       Still life with pitcher and apples, 1919       Table in front of window, 1919       The student, 1919       The table, 1919       Three dancers, 1919       Untitled, 1919       Abduction (Nessus and Deianeira), 1920       Abduction (Nessus and Deianeira), 1920       Artist's studio on street La Boetie, 1920       Bathers, 1920       Birds of a Feather, 1920       Bowl of Fruit and Guitar, 1920       Design of costume for "Pulcinella", 1920       Design of costume for "Pulcinella", 1920       Five bathers, 1920       Girl in a hat with her arms crossed, c.1920       Guitar, 1920       Guitar, 1920       Guitar on pedestal, 1920       Guitar on pedestal, 1920       Guitar on pedestal, 1920       Landscape of Juan-les-Pins, 1920       Man with mandolin, 1920       Man with mandolin, 1920       Nudes in Reverie, 1920       Olga in a hat with feather, 1920       Pedestal, 1920       Pierrot and harlequin, 1920       Pierrot and harlequin on the terrace of café, 1920       Portrait of bearded man leaning on cradle, 1920       Portrait of Erik Satie, 1920       Portrait of Igor Stravinsky, 1920       Portrait of Olga, 1920       Punchinello with guitar, 1920       Reclining woman at the seashore, 1920       Scene design for "Pulcinella", 1920       Seated woman, 1920       Seated woman (Olga), 1920       Seated woman (Olga), 1920       Standing nude, c.1920         Studio, 1920       The Abduction, 1920       Two bathers, 1920       Two nude women, 1920       Two nude women, 1920       Untitled, 1920       Untitled, 1920       Untitled, 1920       Window opened to the street Penthieure, 1920       Woman reading (Olga), 1920       Woman reading (Olga), 1920       Woman sitting in an armchair, 1920       Guitar, Bottle and Fruit Bowl, 1921       Head of woman, 1921       Head of woman, 1921       Head of woman, 1921       Leaning woman with bonnet, 1921       Mother and child, 1921       Mother and child, 1921       Musicians with masks, 1921       Musicians with masks, 1921       Reading, 1921       Seated Nude drying her feet, 1921       Seated woman, 1921       Still life, 1921       Still life with jug and bread, 1921       The fighters, 1921       Three women at a fountain, 1921       Three women at a fountain, 1921       Three women at a fountain, 1921       Three women at a fountain (study), 1921       Three women at a fountain (study), 1921       Three women at a fountain (study), 1921       Three women at a fountain (study), 1921       Two bathers, 1921       Woman with child on the seashore, 1921       Woman's head and hand, 1921       Wounded bird, c.1921       Reading The Letter, c.1921       Acrobat, 1922       Bust of a woman, arms raised, 1922       Family at the seashore, 1922       Glass, bottle, packet of tobacco, 1922       Mother and child, 1922       Mother and child, 1922       Mother and child, 1922       Still life, 1922       Two women running on the beach (The race), 1922       Harlequin with his hands crossed (Jacinto Salvado), 1923       Head of a woman, 1923       Head of woman, 1923       Kallan, 1923       Lovers, 1923       Olga, 1923       Pan's flute, 1923       Paul, the artist's son, ten years old, 1923       Portrait of Paulo, artist's son, 1923       Seated harlequin (Jacinto Salvado), 1923       Seated woman, 1923       Seated woman, 1923         Seated woman with her arms folded (Sarah Murphy), 1923       Standing female nude, 1923       Untitled, 1923       Woman in white, 1923       Greek woman, 1924       Guitar, Glass and Fruit Dish with Fruit, 1924       Paul as harlequin, 1924       Still life with stone, 1924       Still life with the mandolin, 1924       Artist's son, 1925       Plaster head and arm, 1925       Portrait of La Scala master of ballet, 1925       Still life with antique bust, 1925       Still life with fishing net, 1925       The dance, 1925       The Kiss, 1925       The sculpture, 1925       Woman with mandolin, 1925       Artist and his model, 1926       Buste of young woman (Marie-Therese Walter), 1926       Guitar, 1926       Interior with easel, 1926       Milliners (Workshop of the milliner), 1926       Figure, 1927       Man and woman, 1927       Painter and his model, 1927       Seated woman, 1927       Studio, c.1927       Study of Cannes, 1927       Ballplayers on the beach, 1928       Bather, 1928       Bather opening a cabin, 1928       Bathers on the beach, 1928       Landscape, 1928       On the beach, Dinard, 1928       Painter and his model, 1928       The Studio, 1928       Working painter observed by a nude model, c.1928       A blue acrobat, 1929       Bather, 1929       Head, 1929       Large nude in red armchair, 1929       Portrait of Paulo as Pierrot, 1929       Reclining Woman, 1929       Seated bather on the beach, 1929       The Swimmer, 1929       Untitled, 1929       Woman in the garden, 1929       Acrobat, 1930       Crucifixion, 1930       Crucifixion (study), 1930       Seated bather, 1930       Seated Woman, 1930       A lamp, 1931       Bather, 1931       Bust of woman, 1931       Figures at the seaside, 1931       Great Still life on pedestal, 1931       Seated Woman in a Red Armchair, 1931       Still life, 1931         The sculptor, 1931       Woman with yellow hair, 1931       Young girl throwing a rock, 1931       A dream, 1932       Bather with beach ball, 1932       Beach game and rescue, 1932       Female nude sitting in red armchair, 1932       Girl in front of mirror, 1932       Girl in front of mirror, 1932       Lying female nude, 1932       Lying female nude, 1932       Lying female nude, 1932       Naked woman, 1932       Reading, 1932       Reclining nude, 1932       Reclining woman, 1932       Reclining woman, 1932       Seated female nude, 1932       Sleep, 1932       The mirror, 1932       The rescue, 1932       Woman in red armchair, 1932       Woman on the beach, 1932       Woman with book, 1932       Woman with flower, 1932       Bacchic scene with minotaur, 1933       Farmer's wife on a stepladder, 1933       Marie-Therese as vestal, ensuring the Minotaur asleep, 1933       Minotaur is dying, 1933       Minotaur is wounded, 1933       Minotaur is wounded, 1933       Nudes and bust, 1933       Silenus dancing in company, 1933       The Sculptor and His Statue, 1933       Two dressed models, 1933       Model for the cover of "Minotaur", 1933       A bullfight, 1934       A bullfight, 1934       Blind Minotaur is guided by girl, 1934       Blind Minotaur is guided by girl, 1934       Blind Minotaur is guided by girl, 1934       Blind Minotaur is guided by girl through the night, 1934       Bullfight, 1934       Dying bull, 1934       Female nude in the garden, 1934       Nudes, 1934       Two figures, 1934       Woman turned right, 1934       Woman with cap, 1934       Woman with red hat, 1934       Woman writing, 1934       Woman's Head, 1934       A muse, 1935       Bust of a woman, 1935       Head of a woman (Olga Picasso), 1935       The minotauromachie, 1935       Woman reading, 1935       Woman with hat (Olga), 1935       A reclining female nude, 1936       Bust of woman, 1936         Faun unveiling a sleeping girl (Jupiter and Antiope, after Rembrandt), 1936       Faun, horse and bird, 1936       Head, 1936       Minotaur is wounded, horse and personages, 1936       Minotaur with dead horse in front of a cave facing a girl in veil, 1936       Portrait of woman, 1936       Portrait of woman, 1936       Portrait of woman, 1936       Portrait of young girl, 1936       Sleeper near the shutters, 1936       Still life with lemon and jug, 1936       Still life with lemon and oranges, 1936       Still life, school of Paris, 1936       The Remains of Minotaur in a harlequin costume, 1936       Untitled, 1936       Untitled, 1936       Untitled, 1936       Untitled, 1936       Untitled, 1936       Untitled, 1936       Untitled, 1936       Untitled, 1936       Untitled, 1936       Untitled, 1936       Woman by the dresser, 1936       Woman by the dresser, 1936       Woman by the window, 1936       Woman in a Straw Hat, 1936       Woman in the interior, 1936       Woman with bouquet, 1936       Crying woman, 1937       Crying woman, 1937       Crying woman, 1937       Crying woman, 1937       Dream and Lie of Franco, 1937       Dream and Lie of Franco, 1937       Great bather reading, 1937       Guernica, 1937       Leaning woman, 1937       Minotaur is wounded, 1937       Portrait of Dora Maar, 1937       Portrait of Dora Maar, 1937       Portrait of Dora Maar , 1937       Portrait of Lee Miller as Arlesienne, 1937       Portrait of Marie-Therese, 1937       Portrait of Marie-Thérèse Walter , 1937       Portrait of Marie-Thérèse Walter , 1937       Portrait of Marie-Thérèse Walter with garland, 1937       Portrait of Nusch Éluard, 1937       Portrait of Paul Éluard, 1937       Seated Portrait of Marie-Therese Walter, 1937       Still life with candle, 1937       Still life with candlestick, 1937       The Imploring, 1937       Untitled, 1937       Untitled, 1937       Untitled, 1937       Untitled, 1937       Untitled, 1937       Untitled, 1937         Untitled, 1937       Untitled, 1937       Untitled, 1937       Untitled, 1937       Untitled, 1937       Woman in beret and checked dress, 1937       A rooster, 1938       A rooster, 1938       Candle, palette, head of red bull, 1938       Candle, palette, head of red bull, 1938       Faun's head, 1938       Head, c.1938       Man with a straw hat and an ice-cream, 1938       Man with ice-cream cone, 1938       Man with straw hat, 1938       Maya with boat, 1938       Mother and child (Marie-Therese and Maya), 1938       Portrait of Maya, 1938       Portrait of Maya with her doll, 1938       Seated woman in garden, 1938       Still life with a bull's head, book and candle range, 1938       The sailor, 1938       Untitled, 1938       Untitled, 1938       Untitled, 1938       Untitled, 1938       Untitled, 1938       Woman sitting in an armchair, 1938       Woman with cockerel, 1938       Woman with straw hat on flowery background, 1938       Women at their toilette, 1938       Bust of woman, 1939       Cat catching a bird, 1939       Cat eating a bird, 1939       Contemplating people , 1939       Dora Maar, 1939       Head of a woman, 1939       Marie-Therese leaning, 1939       Night fishing at Antibes, 1939       Portrait of Jaime Sabartes as Grandee, 1939       Seated female nude, 1939       Seated woman, 1939       Seated woman with blue and red hat, 1939       Still life with bull's skull, 1939       The yellow shirt (Dora Maar), 1939       Untitled, 1939       Untitled, 1939       Untitled, 1939       Untitled, 1939       Untitled, 1939       Untitled, 1939       Untitled, 1939       Untitled, 1939       Untitled, 1939       Woman sitting in an armchair, 1939       Woman sitting in red armchair, 1939       Woman's head, 1939       A hat with flowers, 1940       Café in Royan, 1940       Café 'Royan', 1940         Woman styling her hair, 1940       Boy with a langosta, 1941       Female bust (Portrait de Dora Maar), 1941       Female nude, 1941       Portrait of Nusch Éluard, 1941       Seated Dora Maar, 1941       Seated woman, 1941       Seated woman on wooden chair, 1941       Seated woman with spelling book, 1941       Woman in an armchair, 1941       Woman in striped armchair, 1941       Woman sitting in an armchair, 1941       Woman sitting in an armchair, 1941       Woman sitting in an armchair, 1941       Bull's head on the table, 1942       Bust of a woman, 1942       Portrait of woman (Dora Maar), 1942       Seated Woman with Fish, 1942       Still life with Guitar, 1942       Still life with skull of ox, 1942       The serenade, 1942       A child with pigeons, 1943       Bust of woman, 1943       Firsts steps, 1943       Head of woman, 1943       Portrait of D. M., 1943       Skull, urchins and lamp on a table, 1943       Square du Vert-Galant, 1943       The Buffet 'Catalan', 1943       The buffet of 'Catalan', 1943       Vase with flowers, 1943       Vase with flowers, 1943       Woman in green, 1943       Woman with hat, 1943       Glass and pitcher, 1944       Still life with lamp, 1944       Tomato plant, 1944       Woman washing her feet, 1944       Woman with brooch, 1944       Bull (plate I), 1945       Bull (plate II), 1945       Bull (plate III), 1945       Bull (plate IV), 1945       Bull (plate V), 1945       Bull (plate VI), 1945       Bull (plate VII), 1945       Child with flower, 1945       Crane and pitcher, 1945       Figure, 1945       Jug, candle and enamel pan, 1945       Leeks, fish head, skull and pitcher, 1945       Scenes of bullfighting, 1945       Seated woman with flat hat, 1945       Skull and leeks, 1945       The mass grave, c.1945       Bull (plate IX), 1946       Bull (plate VIII), 1946       Bull (plate X), 1946       Bull (plate XI), 1946       Bull (study), 1946         Composition, 1946       Crane, book and oil lamp, 1946       Head of a woman with green curls, 1946       Lust for life (Pastorale), 1946       Owl on a chair and sea urchins, 1946       Standing woman, 1946       Still life with skull on an armchair, 1946       Two nude women, 1946       Ulysses and sirens, 1946       Cock and knife, 1947       Head of a Girl, 1947       Pigeon, 1947       Still life, 1947       Still life on a table, 1947       Claude in the arms of his mother, 1948       Claude with a ball, 1948       The kitchen, 1948       The kitchen, 1948       Woman sitting in an armchair, 1948       Claude, two years old, and his hobby horse, 1949       Head of Faun, 1949       Seated Francoise with blue dress, 1949       Woman sitting in an armchair, 1949       Claude and Paloma playing, 1950       Drawing woman surrounded by her children, 1950       Head of a Girl, 1950       Francoise Gilot with Paloma and Claude, 1951       Picador on the horseback on arena, 1951       Portrait of child, 1951       Smoke over Vallauris, 1951       Girl in chair, 1952       Mediterranean Landscape, 1952       Breakfast, 1953       Child playing in camomilles, 1953       Mother and child, 1953       Plat ovale, 1953       Seated woman, 1953       The shadow, 1953       Woman reading, 1953       Woman sitting in an armchair, 1953       Dancer, 1954       Jacqueline with flowers, 1954       Jug with handle, 1954       Portrait of Jacqueline Roque with her hands crossed, 1954       Portrait of Sylvette David, 1954       Portrait of Sylvette David, 1954       Portrait of Sylvette David, 1954       Portrait of Sylvette David, c.1954       Portrait of Sylvette David in green chair, 1954       Reclining woman, 1954       Untitled, 1954       Algerian women, 1955       Algerian women (Delacroix), 1955       Bullfighting Scene (The picador raised), 1955       Bullfighting Scene (The torero is raised), 1955       Jacqueline in turkish costume, 1955       Lying naked woman, 1955       Lying naked woman, 1955       Lying naked woman (The Voyeurs), 1955       Nude woman with turkish bonnet, 1955         Still life on the dresser, 1955       The beach in Garoupe, 1955       The beach in Garoupe, 1955       Untitled, 1955       Women of Algiers, 1955       Don Quixote, 1955       Armchair 'California', 1956       Crouching female nude, 1956       Female nude near the garden, 1956       Interior with girl drawing, 1956       Jacqueline at the studio, 1956       Man and woman on the beach, 1956       Naked woman in rocking chair, 1956       Spring, 1956       Studio of 'California" in Cannes, 1956       Two women on the beach, 1956       Woman in the studio, 1956       Seated Woman with Red Hat, c.1954-c.1956       Dance of Fauns, 1957       Las Meninas (Velazquez), 1957       Las Meninas (Velazquez), 1957       Las Meninas (Velazquez), 1957       Las Meninas (Velazquez), 1957       Las Meninas (Velazquez), 1957       Las Meninas (Velazquez), 1957       Las Meninas (Velazquez), 1957       Maria Agustina Sarmiento (Velazquez), 1957       Portrait of Jacqueline, 1957       Studio (Pigeons) (Velazquez), 1957       Studio (Pigeons) (Velazquez), 1957       Studio (Pigeons) (Velazquez), 1957       Studio (Pigeons) (Velazquez), 1957       The piano (Velazquez), 1957       Man and Woman, 1958       Nude gathering flowers, 1958       Two seated women, 1958       Untitled, 1958       Untitled, 1958       Bobo (Velazquez-Murillo), 1959       Buffet Henry II and armchair with dog, 1959       Crouching female nude, 1959       Lying female nude under the pine tree, 1959       Seated female nude, 1959       The dining room of Vauvenargues, 1959       Fish chowder, 1960       Naked woman on the beach and shovel, 1960       Reclining woman reading, 1960       Seated woman, 1960       Seated woman (Jacqueline), 1960       Studio (Pigeons perch), 1960       Woman in Armchair, 1960       Luncheon on the grass, 1961       The Luncheon on the Grass, 1961       Women's toilette, 1961       Bearded man, 1962       Bust of Woman with Yellow Ribbon (Jacqueline), 1962       Danae, 1962       Still life with cat and lobster, 1962       The Abduction of Sabines, 1962       The Abduction of Sabines, 1962         The Luncheon on the Grass, 1962       Woman sitting in an armchair, 1962       Woman sitting in blue armchair, 1962       Woman with hat, 1962       Woman with hat, 1962       An artist, 1963       Painter and his model, 1963       Painter and his model, 1963       Painter and his model, 1963       The Abduction of Sabines, 1963       Female nude sitting in the armchair, 1964       Jacqueline sitting with her cat, 1964       Lying female nude, 1964       Lying female nude, 1964       Lying female nude, 1964       Lying female nude playing with cat, 1964       Lying female nude playing with cat, 1964       Lying female nude with cat, 1964       Seated Nude supported by Cushions (Jacqueline), 1964       Bust of woman, 1965       Drawing nude seated in armchair, 1965       Family, 1965       Seated man (Self-portrait), 1965       The Aubade, 1965       The sleepers, 1965       Untitled, 1966       Woman with bird, 1966       An artist, 1967       Female nude with man's head, 1967       Man with lamb, man eating watermelon and flutist, 1967       Naked man and woman, 1967       Naked woman and musketeer, 1967       Painter and his palette, 1967       Seated man playing flute, 1967       Two women on the beach, 1967       Untitled, 1967       Man with pipe, 1968       Musketeer with pipe, 1968       Standing female nude and man with pipe, 1968       The Man with a Pipe, 1968       Untitled, 1968       Big heads, 1969       Matador, 1970       Matador and female nude, 1970       Musketeer, 1970       Reclining Nude with wreath, 1970       Seated old man, 1970       The eight names of Picasso, 1970       Untitled, 1970       Untitled, 1970       Untitled, 1970       Woman with bird, 1970       Bust of woman, 1971       Crouching man, 1971       Embrace, 1971       Head of a man with straw hat, 1971       Man and Woman, 1971       Paternity, 1971       Seated woman, 1971       Untitled, 1971         Untitled, 1971       Untitled, 1971       Untitled, 1971       Woman with braid, 1971       Niko Pirosmani, 1972       A blue house       Alicante, view of boats       Antes       Brasserie on Monmartre       Bullfight       Bullfight       Bullfight, the death of the torero       Bust of a woman and self-portrait       Figure       Figure with fruit dish       Guitar       Harlequin with violin       Head of crying woman       Head of the man       Las Meninas (Velazquez)       Manola       Minotaur and woman behind a curtain       Minotaur attacking an amazone       Minotaur caressing a woman       Minotaur caressing a sleeping woman       Minotaur transports a mare and foal       Minotaur,drinker and women       Mule       Mule       Old Woman stretching out her hands to the fire       Painter and his model       Portrait of Minguell       Portrait of Sebastia Junyer-Vidal       Portrait of woman       Sabartes as decadent poet       Seated harlequin       Seated nude with her legs crossed       Sleeping man and sitting woman       Sleeping man and sitting woman       Still life with bust and palette       The bird cage       The Fall of Icarus       The toilette       The yellow belt       Two naked figures       View of the port of Valencia       Woman with child       Woman with yellow hat (Jacqueline)
For sale Picasso "Buste Mosquetaire" on wood 1968 100 x 81