Daytime temperature  average 24 Celsius or 75 fahrenheit.Night time, not to hot.  
Marbella weather, 44 days of rain a year.Pleasant 70 % average humidity.
Basics of buying property in Spain
Sole ownership and Joint ownership
Most British people will simply buy in their own names or in joint names with a spouse or partner. But, if so, it's necessary to consider inheritance consequences and discuss these with your professional adviser. Inheritance rules in Spain are quite different to those in the UK. If buying a small inexpensive property it's probably not worth going to any great length or cost, though even then best to be safe and let your adviser know your particular circumstances. The greater the investment so the greater the need to plan carefully. High net worth individuals with particular residence or domicile needs should consider personal and IHT tax consequences. In particular, if you have children, and/or you have been married more than once you should seek advice on the best structure for you and how to minimise your tax exposure .
Buying through a Spanish company
Buying through a Spanish limited company requires advance planning. Though, as in many
jurisdictions, off-the-shelf companies can be bought in Spain, generally the process of setting up a company is longer and more expensive than in the UK. You will need a lawyer (abogado) to both set up the Spanish company and to buy the property. Foreign residents in the UK should be aware of the new imminent changes in tax law in the UK regarding residency and domicile, which could end up penalising UK residents who own property in Spain through a company. The UK government has recently announced that it will legislate the statutory residence test (SRT) to take effect from 5 April 2013 and intends to introduce reforms to 'ordinary residence' at the same time. If you are or will be tax resident in Spain then again you should consult your lawyer.
Open a bank account
You will need an account with a local bank in Spain to make the usual payments that are part and parcel of owing property in Spain. Many private vendors only accept a bank-guaranteed cheque drawn from an account in Spain. Developers selling new properties can also sometimes insist on payments being made from a local bank account as money-laundering regulations make accepting payments from other countries more complicated.
Foreigner identity number – NIE (Número de identidad de extranjero)
All foreigners who are resident or own property in Spain have to have an NIE number from the Spanish government. It is now almost impossible to buy a property and pay the associated taxes on the basis of your passport number, so it is likely that you will need to obtain an NIE number before purchasing property in Spain. This takes from 2 to 6 weeks to obtain.
find your Real estate investment click here or  BOOK a VIEWING TRIP
Links Buying costs calculator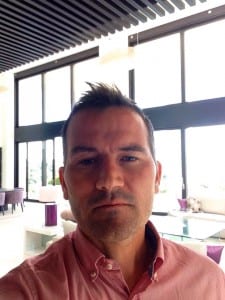 Please Contact Me For More Info.
Stefan Katafai
+34 637 97 37 42